Marketing Options
Marketing Options
We are pleased to offer three tiers of marketing services for your courses. In addition to the base marketing services automatically provided through the Department of Continuing Education (DCE), we have also included enhanced service offerings for your consideration. Each option has a different focus so that you can select the one that best fits your goals.
Base Marketing Services are provided by DCE and are included in the course fee structure.
Enhanced Marketing Services include all of Base Marketing Services from DCE, plus customized, professionally written and designed course websites, marketing brochures, and email marketing series.
Premier Marketing Services include all of the services in both the Base and Enhanced Services tiers, plus strategic consulting services and turnkey vendor management to optimize course revenue and profitability.
Continuing Medical Education
at HMS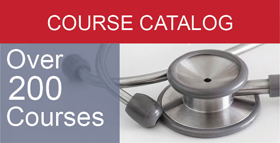 ---
---