HMS DCE Mission Statement
The continuing medical education (CME) program at Harvard Medical School (HMS) supports the School's mission to create and nurture a diverse community of the best people committed to leadership in alleviating human suffering caused by disease.  As a hallmark for academic and intellectual rigor, HMS seeks to set the standards of excellence world-wide for clinical care, medical research, and inter-professional education.   
PURPOSE
The purpose of our CME program is to serve the educational needs of our learners by developing innovative continuing education activities based on best practices or evidence-based medicine that promote quality improvements in clinical practice and healthcare, medical research and lifelong learning.   
TARGET AUDIENCE
The HMS CME program serves the inter professional educational needs of physicians and other healthcare professionals including:
HMS faculty and staff from our affiliated hospitals and research institutions;
Practitioners based in the Commonwealth of Massachusetts;
Practitioners from across the nation and the U.S. territories, and;
Learners from around the world.
CONTENT
The HMS CME Program develops educational activities across a broad domain of topics within the basic medical sciences, the discipline of clinical medicine and the provision of healthcare to patients. Content areas focus on all medical specialties and subspecialties. Topics including faculty development, technology, patient safety and risk management, personalized medicine, innovations in medicine, leadership, research and other areas allow physicians and practitioners to implement system and practice enhancements in the delivery of healthcare to patients.   In addition, all educational activities are designed to incorporate the professional core competencies of the Accreditation Council for Graduate Medical Education, American Board of Medical Specialties, Institute of Medicine and Inter professional Educational Collaborative. 
TYPES OF ACTIVITIES and ENGAGEMENT
HMS offers a broad selection of innovative and interactive educational activities that are designed to address learner's practice gaps and underlying educational needs.  Our educational formats include live activities such as courses, symposiums, and workshops; regularly scheduled series (RSS); live and enduring online activities; Performance Improvement Continuing Medical Education (PI CME), and video, audio, and print enduring materials.  
In concert with our community of affiliated hospitals, centers, divisions, institutions, faculty and other educational partners, HMS intends to expand on collaborations, Maintenance of Certification and Maintenance of Licensure offerings and other innovative pedagogy to provide quality education to our learners.   
EXPECTED RESULTS
All continuing education activities are designed to address the knowledge, skills and attitudes of our targeted learners. The expectation is that our educational activities will change learner competence, performance in practice and ultimately, lead to enhanced patient care and improved outcomes for people around the world.  Our effectiveness in meeting the expected results of our mission is evaluated using both qualitative and quantitative measurements that are shared with activity planners and leadership. Review of this outcome data fosters opportunities for continuous improvement throughout the CME program. 
Continuing Medical Education
at HMS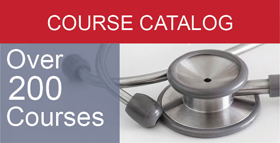 ---
---