Disclosures and Conflicts of Interest (COI)
Disclosures and Conflicts of Interest
All persons who are in a position to control CME content must disclose all relevant financial relationships with commercial interests to HMS Department of Continuing Education (DCE) and learners.
HMS DCE recently released the new Disclosure and Resolution of Conflict of Interest Form along with Instructions to assist the Course Director with collecting disclosure information from all course planners, faculty, moderators, or reviewers.
Disclosure information for all course planners should be submitted with the Activity Proposal. If there are additional planners that were not included with the proposal, Course Directors should submit their disclosure forms to the DCE as soon as possible. We suggest that Course Directors send out the Disclosure and Resolution of Conflict of Interest Form to the faculty, moderators, and reviewers as soon as the agenda is finalized and ask for its return no later than 30 days prior to the program date.
For additional information about Disclosures and COIs, refer to our FAQs about Disclosures and COI.
Continuing Medical Education
at HMS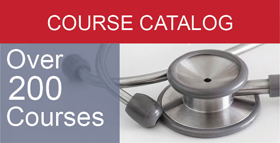 ---
---