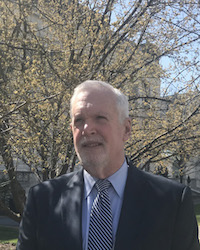 Peter Stroup
Director of Facilities
As Director of Facilities, Peter oversees all aspects of facilities maintenance and operations, including energy procurement and use for the Medical School Longwood Campus. Peter has over 25 years of experience in facility construction, project management, and all aspects of maintenance and operations, a large portion of which has been associated with the electric utility industry. He holds a BS in Civil and Environmental Engineering, an MBA and is a registered professional engineer. Peter is a member of APPA, IFMA, NFPA and NSPE.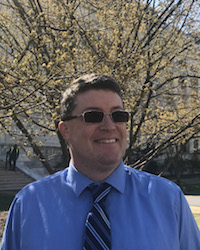 Don Gillis
Energy Manager
Don has over 20 years of Facilities Management experience, including 8 years as Director of Facilities for the Boston Biomedical Research Institute where he was involved with management of projects for energy conservation and operation of the plant, vivarium and EHS operations. Don's experience also includes facilities and maintenance management in the medical packaging and fiber optic manufacturing fields. Don has a BS in Business Management from Northeastern University. He is a Certified Energy Manager (CEM), Certified Plant Engineer (CPE), Certified Facilities Manager (CFM) and LEED Green Associate.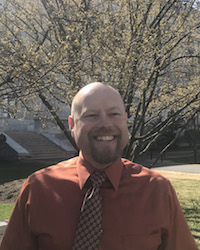 Robert Behrent
Facilities Engineer
Rob has over 20 years of equipment maintenance/reliability experience beginning with Auxiliary Engineering onboard a U.S. Navy Nuclear Fast Attach Submarine. Joining HMS Facilities from the outsource maintenance contractor, Rob has several years of HMS experience. With a BS in Marine engineering, Rob also holds certification from the New York Fire Science Academy as an intermediate fire fighter and advanced technical rescue specialist. He is ACDE Board certified in deep sea mixed gas saturation diving and has an EPA/CFC license, restricted pesticide license, mobile crane instructors license and level 3 NDE UT certification.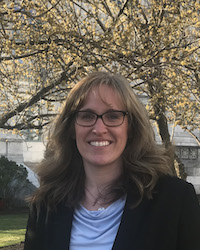 Sharon Lorince
Associate Director of Facilities
Sharon is primarily responsible for HMS activities south of Longwood Avenue, including contract management across the campus in areas such as elevators, reverse osmosis and pH neutralization systems. Sharon has almost 20 years of experience in engineering, project management, reliability and facilities management. She first came to Harvard at FAS working as an Assistant Manager of Operations for the Athletic Department. Previously, she worked for Teradyne as a Manufacturing Engineer where her experience included production floor designs, reliability investigations, new product evaluations and field support. Sharon has a BS in Mechanical Engineering, an MBA/MS and is a Certified Facility Manager (CFM).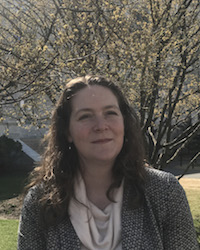 Kate Wright
Associate Director of Facilities
Kate is primarily responsible for HMS facilities north of Longwood Avenue, NRB, HIM and Vanderbilt, as well as cross-campus contracts such as emergency generators and pest control. Kate previously worked at Merck pharmaceuticals for 15 years supporting engineering, construction and subsequently facilities management, then as the site lead for JLL, also supporting all Merck New England facilities. Kate has a Bachelor of Engineering in Mechanical Engineering, and is a Certified Facility Manager (CFM).