Bicycle Registration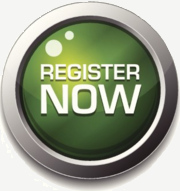 Students, faculty, and staff are strongly encouraged to register their bicycles. 
> Registration is free!
> It deters theft!
> Registration can help in the recovery of stolen bicycles. 
> It's easy! Complete the HLC bicycle registration form.
>> Provide your bicycle's serial number, which is recorded, and manufacturer, model and color.
>> Place the registration decal on your bicycle.
You may also register your bicycle in person by visiting the HMS Commuter Services and Parking Office located at 180B Longwood Avenue, room 132, Monday through Friday, 8:00 a.m. to 4:30 p.m. (except Harvard holidays).
Secure Your Bike
Secured, covered bike cages and bike racks are located at various locations throughout the Harvard Longwood Campus. Although bike racks are available to all visitors to HLC, bike cage access is granted only to Quad-based faculty, staff, students and tenants at the time of registration.  Click here (pdf) for a map of the HLC bike cages and racks.  Showers are also available on the Harvard Longwood Campus to cyclists with a Harvard I.D. Click here (pdf) to locate a convenient shower location. To learn more about the public bike racks in the Longwood Medical Area click here.
Note: Any bicycle attached to Harvard Property other than designated bike racks/cages will be immediately locked by HMS Security.  If your bicycle has been locked due to attaching to an unauthorized location on Harvard Property please contact HMS Security at 617-432-1379.
Safety Tip: To reduce the chance that your bike will be stolen, use two locks, each with a different locking mechanism. 
Abandoned bikes may be reported by parking@hms.harvard.edu or by calling 617-432-1111.  
The Harvard Longwood Bicyclists are from the Harvard T.H. Chan School of Public Health, Harvard Medical School and the Harvard School of Dental Medicine. We plan to develop and maintain resources and create avenues for communication among bicyclists in the Longwood Medical Area.  As the group grows, we will be a collective voice for the biking community and plan to identify ways to encourage, incentivize and facilitate bike riding to and from the Longwood Medical Area.
Bike Repair Stations on Harvard Longwood Campus
Bicycle Repair stations are located at the rear of the Goldenson Building at 220 Longwood Avenue and just outside the New Research Building at 77 Avenue Louis Pasteur.  The stations are equipped with an air pump and basic hand tools, such as screwdrivers, wrenches and tire levers.
For help with repairs, use the Quick Read (QR) code on the front of the station to view detailed instructions on your smart phone.
Bike Helmets
Purchase a new bike helmet for only $10 at the following Longwood campus locations: The Harvard T.H. Chan School of Public Health Operations Office located in Kresge LL15 or The HMS Commuter Services and Parking Office located at 180B Longwood Avenue Room 132. Pay via check made out to Harvard University.
Harvard Bicycle Commuter Benefit
Bicycle commuters are eligible for a reimbursement of up to $20/month, at a maximum of $240/year, for the costs associated with bicycle purchase, improvement, repair and storage.  This is a faculty and staff benefit.
Travel across Boston, Cambridge, Somerville and Brookline on publicly shared bikes. Hubway bikes can be rented and returned to any of the 100+ stations across the network including the 12 supported by Harvard.
Harvard University Discounted Annual Membership
Harvard affiliates are eligible for a discounted Hubway Annual Membership for only $70; $29.00 off the regular price.
Register for a membership on the Hubway website. 
Choose Corporate/University Membership Type
Select Harvard University from the scroll down menu
Password: HARVARD
Use harvard.edu email address
When you sign up for a membership, Hubway will send a bike key to your home address. To take advantage of your membership even sooner, provide a pickup code when signing up for a membership; this will allow you to pick up your key immediately at the 175 Western Avenue station in Allston or at select stations across the Hubway network.
Boston Bikes is Boston's citywide initiative to encourage citizens and visitors to use bicycles for fun, exercise and transportation. Visit the Boston Bikes website to learn more.
The Massachusetts Bicycle Coalition is a nonprofit advocacy group dedicated to improving the conditions for bicyclists across the state.  Read more on the MassBike website.