Campus Planning and Facilities
Work-Order Requests
For Immediate Needs
Dial 617-43(2-1901)
Our 24/7 Call Center is operated by C&W Services
For Non Emergencies
Email: facilitiescallcenter@hms.harvard.edu
HMS Strategic Master Plan
Harvard Medical School is currently working on its Strategic Master Plan. The process is expected to take nine months and we expect to have a final report early in the Spring of 2014.
To learn more about the Master Plan or read an update, please select the link below:
Note: This link will send you to a page where you will need to enter your Harvard Medical School login and password. 
Access for People
with Disabilities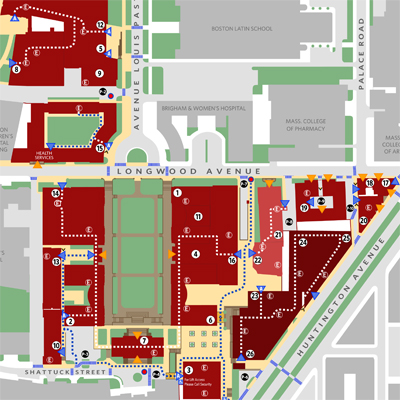 View accessible entrances, lifts, elevators, bathrooms, and circulation across the HMS, HSDM, and HSPH campuses.