Spotlight Stories
Spotlight Stories
Learn about programs/initiatives happening across our campus through these @HMS spotlight stories!
---
Inaugural Pride on the Quad Day
Attendees at the first Pride on the Quad Day met colleagues and friends from across the Longwood campuses
By EMILY PARRY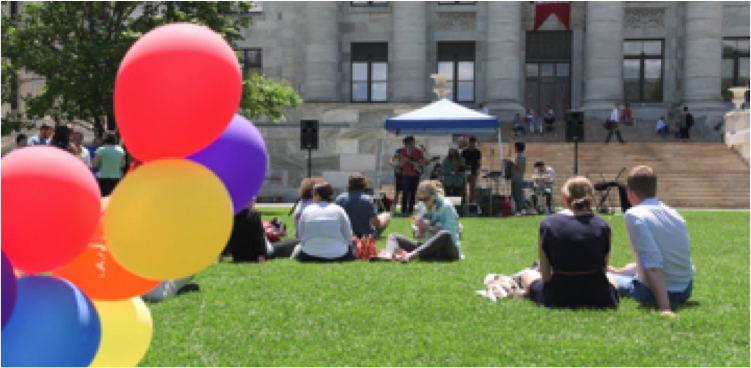 On a picture-perfect summer day in Boston, people played games, enjoyed Sno-Kones, and listened to music performed by Cordelia & The Buffalo.
But they didn't gather just for fun and games. Members of the lesbian, gay, bisexual and transgender (LGBT) community and their supporters at the Harvard Longwood Campus came together to socialize and show their pride at what is expected to be an annual event.
Attendees at the first annual Pride on the Quad Day met colleagues and friends from across the Longwood campuses who are working on LGBT issues. The purpose of Pride Day, according to Jessica Halem, program manager of the LGBT Office in the HMS Office for Diversity Inclusion and Community Partnership, was to provide a time for "allies, new friends and old friends in the LGBT community to come together and just have fun."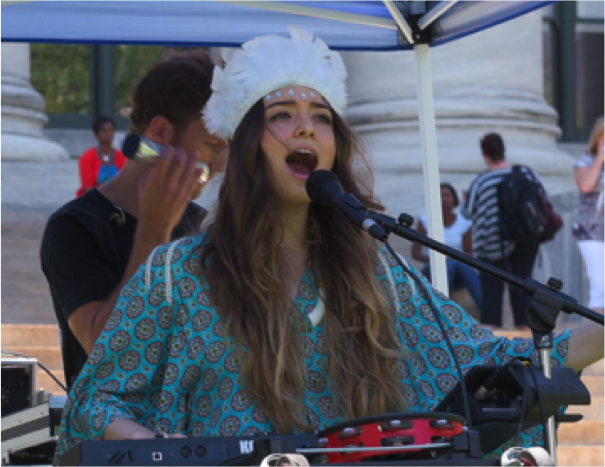 The event took place during the Longwood Summer Music Series and was a first-time collaboration with the Office of Diversity Inclusion at the Harvard T.H. Chan School of Public Health.
"This event is going to take place each summer because it's a time of year when the staff can really take time out of their day to come together," Halem said. "Because so much of the year is focused on students and faculty, it is important to know that this event is geared to be fun for the staff."
Throughout the event, staff members from the LGBT Advisory Committee were on hand to talk to attendees about any issues or concerns and how the Committee can help provide support.
"This year is special because it is our first time coming together as a community to celebrate the recent Supreme Court ruling making marriage equality the law of the land throughout the United States," Halem said.
The LGBT Office was established in 2014 to enhance diversity inclusion while fostering an open, affirming and welcoming community for LGBT students, staff, faculty, trainees and fellows at Harvard Medical School and Harvard School of Dental Medicine. Its goal is to identify key areas of importance, programmatic interventions and resources that support LGBT issues.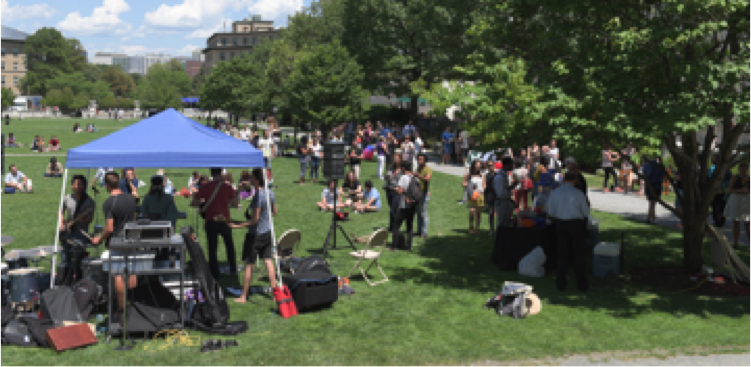 @HMS
Editorial Staff
Editor: Katie DuBoff
Assistant Editor: Angela Alberti
Contributors: Shannon Patterson, Chelsea Keyes, Linda Miklas, Tania Rodriguez, Susan Vomacka