Safety Tips
Safety tips to help protect you on and off campus:
Familiarize yourself with the campus; think about the paths you take and the safest routes.  A shortcut you use in the middle of the day may not be the best route at 11pm. If something makes you uncomfortable do not hesitate to call the Harvard University Police Department (HUPD) at 617-432-1212.  The HMS Operations Department and HUPD also offers the following services to ensure your safety while on campus:
The campus Walking Escort Service (617-432-1379) is available 24 hours a day.  A security officer will escort students, faculty, and staff to their vehicle on campus, to the nearest MBTA stop, or any other destination on campus.  Please call 15 minutes in advance before leaving.
 
Students, faculty, and staff also may call the HUPD (617-432-1212) if they believe they are in danger while waiting for transportation due to the hour or circumstance.  The Harvard University Police Department will assist with transportation whenever appropriate.
 
Harvard University Police Assistance Phones are strategically positioned at locations throughout the campus and have blue lights above them for easy identification. These phones should be used to report suspicious activity, crimes in progress, or any emergency situation. The dispatcher will identify the location of the phone being used and will dispatch police and other security personnel as necessary.
Additional Safety Tips: 
 After dark, try to walk with a group if possible
 Also after dark, don't use your headphones
Our
Mission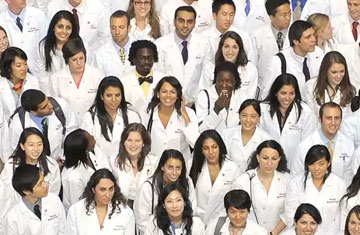 To create and nurture a diverse community of the best people committed to leadership in alleviating human suffering caused by disease.
@HMS
Editorial Staff
Editor: Katie DuBoff
Contributors: Shannon Patterson, Chelsea Keyes, Linda Miklas, Tania Rodriguez, Susan Vomacka