Monica Colaiacovo
Faces of HMS
We regularly feature an HMS community member on the main landing page for @HMS.  Below are members of our HMS family who have been featured in the past.  Get to know them by reading their story or watching their video. 
Following Her Passion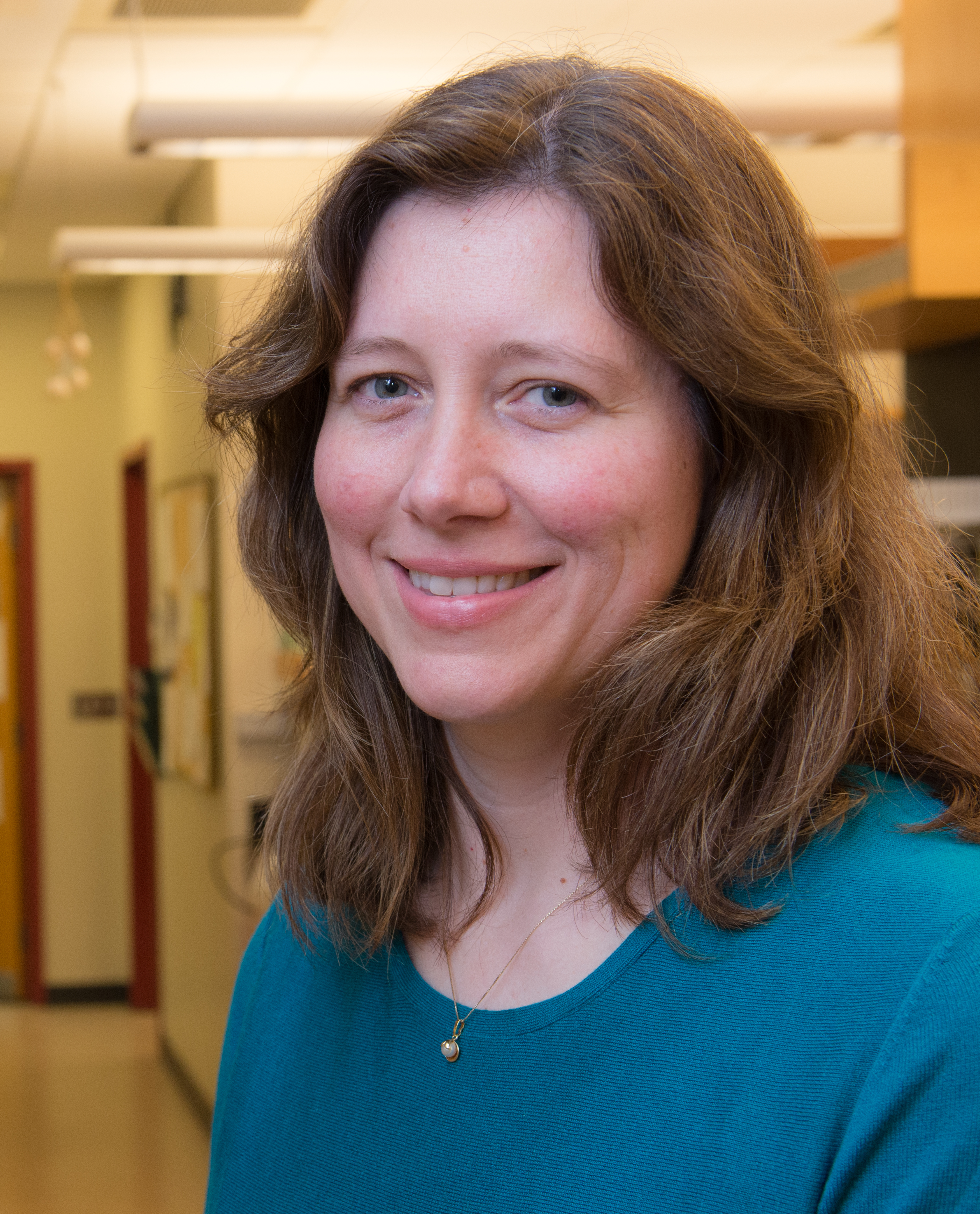 Coming from the warm beaches in Brazil to the cold winters in Boston, genetics professor Monica Colaiacovo knew she wanted to pursue genetics at an early age.  Here, she discusses how grapes sparked her interest in the field, the effects of chemicals in our environment on reproductive health and how she balances her time at HMS with her lab and family.
@HMS: Tell us about your position.
MC: I'm an associate professor in the Department of Genetics here at Harvard Medical School. I've been here for ten years now. My position involves running a research lab and teaching mostly graduate students. I train undergraduates during the summer that come through, for example, the summer honors research program at Harvard. I'm also involved in advising incoming young graduate students, so I'm co-chair for program advising. I also teach a couple of courses, one of which is about grant proposal writing and critical thinking about the literature.
@HMS: Wow, that's a lot. What is your research interest?
MC: We're interested in looking at the cell division process known as meiosis. Meiosis results in sperm and eggs and, therefore, is essential for reproductive health. We want to get to the question of what impacts reproductive health. At least thirty percent of all clinically diagnosed miscarriages in women are due to problems in the first meiotic cell division. It becomes very important to understand what dictates the accuracy and precision of this meiosis so that we can also diagnose what can cause it to not go well.
@HMS: How does your lab study the impact of errors in meiosis on reproductive health?
MC: There are at least two ways to think about how meiosis can be impacted and we're tackling both of those in the lab. One involves the genetic factors that contribute to this process. The second involves our chemical environment, or chemical landscape, and how that can contribute to this process.
@HMS: Why is it important to research chemicals that influence reproductive health? 
MC: We're all exposed to chemicals every day at different concentrations and different combinations. We know very little about what they can be doing to our reproductive capacity. In particular, when a woman is pregnant, that developing fetus is exposed. That is becoming an issue of great concern because we're starting to realize that if we monitor the impact of exposure, it turns out it's not only mom, daughter and grandchild, but you start to see things that are observed in the great-grandchildren, as well.
@HMS: What chemicals have you found that affect reproductive health?
MC: We started by exposing our worm models to Bisphenol A, which is BPA for short, a commonly used plasticizer. It's in the inner linings of cans and in dental fillings. We're exposed to it every day. It was in the news recently because it's used in water bottles and many baby products, and that was a problem. We saw evidence of chromosome fragmentation and chromosome abnormalities and that correlated with the elevated levels of dead embryos.
@HMS: What impact do you hope your research will have?
MC: We're now expanding the panels of chemicals that we're studying and hope to bring this new information to agencies such as the EPA so that it can reevaluate how it's classifying or categorizing some of these chemicals. Over 70,000 chemicals have already been dumped into the environment and an additional 1,000 or more are dumped every year. Very few chemicals are required to be tested for reproductive health effects. We're hoping that the information is a valuable set of data to impact policymaking.
@HMS: How did you become interested in genetics?
MC: I was that child that loved insects and had an ant farm. When I was in my teens, my dad had this vision that when he retired he was going to buy a plot of land back in Argentina where he grew up and was going to become a winegrower. In those days, it was starting to become obvious that genetics was really good for the improvement of grapes. He knew that I was really interested in biology and science. His grand plan would be to buy the land, then I'd have a lab somewhere on the farm where I could help him improve the grapes, and he would have a really successful business. [Laughs] He would give me all these magazines that not only said what the best wines of the year were, but also had an article or two about how they were genetically engineering better grapes, especially in Europe. I started to get really interested in the idea of genetics, so I was maybe twelve or thirteen when I said I wanted to do genetics.
@HMS: Was your dad disappointed you didn't pursue the grape farm?
MC: A little bit, but he never did buy the land or anything. [Laughs]
@HMS: What are your day-to-day duties?
MC: I have some teaching during the regular academic year. I always meet a lot with the students as co-chair for program advising, and I have my own advisees. I interact every day all the time with members of my lab. There's a lot of reading and writing because there's a lot of grants to write, papers to write, literature you want to be really up to date with. Until a few years ago, I was also doing a lot of research in the lab. Now I don't do so much bench work anymore and instead just occasionally help with experiments if necessary.
@HMS: What is something people are surprised to learn about you?
MC: I think very few people know that I grew up in South America and that I speak Portuguese and Spanish.
@HMS: How much time did you spend in South America?
MC: I was born in the U.S. because my parents were in grad school here. When they finished, they went back to Argentina, and then about six months later we moved from Argentina to Brazil. I was in Brazil for eighteen or nineteen years. I was there all the way through college and came back to the U.S. for grad school.
@HMS: Where did you study?
MC: I came to Brandeis University to do my PhD. Then I went to Stanford University for my postdoc and then I came back here for this position. For the majority of the time that I've been in the U.S., I've been in Boston.
@HMS: What's your favorite part of Boston?
MC: I love the seasons.
@HMS: Even winter?
MC: Yes, because it's so different from what I grew up with in South America. There are such well-defined seasons. Fall and spring are just beautiful. Now I have a young child and I love the fact that there are parks everywhere so it's easy to go out and walk, find a park and have fun.
@HMS: What do you like to do when you're not at HMS?
MC: In the old days, I would like to paint a lot. I did a lot of painting – oil, water colors or even painting on porcelain. Now with our young son, I go on a lot of walks. We also explore museums a lot.
@HMS: Was it challenging to balance your work life and home life?
MC: I got very good advice early on from other female faculty members in the department: Don't wait until the child arrives and then try to change your working schedule. I used to work very long hours. They said you need to sort of slowly, progressively prepare yourself so by the time the baby arrives, you've already figured out what works for you, how many hours you need, how to balance things. So I did that slowly, and it was perfect. By the time my son arrived, I sort of had this balance.
@HMS: What is one thing you can't live without?
MC: There are many things. I can't live without this group of people that I'm working with. This mixture of people from all over the world, with different ideas, is excited about what they're doing. I can't live without that. The other side of that is I can't live without my family: my husband and my son. They make me disconnect and refocus and put things in a better perspective immediately from the moment I pick my son up from day care or step into the house. Your perspective changes and I love that balance.
@HMS
Editorial Staff
Editor: Katie DuBoff
Contributors: Shannon Patterson, Chelsea Keyes, Linda Miklas, Tania Rodriguez, Susan Vomacka