Meet Renan Escalante
Faces of HMS
We regularly feature an HMS community member on the main landing page for @HMS.  Below are members of our HMS family who have been featured in the past.  Get to know them by reading their story or watching their video.
Meet Renan Escalante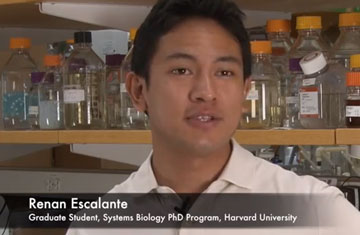 Renan Escalante shares his experience as a grad student.
@HMS
Editorial Staff
Editor: Katie DuBoff
Contributors: Shannon Patterson, Chelsea Keyes, Linda Miklas, Tania Rodriguez, Susan Vomacka