Faces of HMS
Faces of HMS
We regularly feature an HMS community member on the main landing page for @HMS.  Below are members of our HMS family who have been featured in the past.  Get to know them by reading their story or watching their video. 
Finding the Best Fit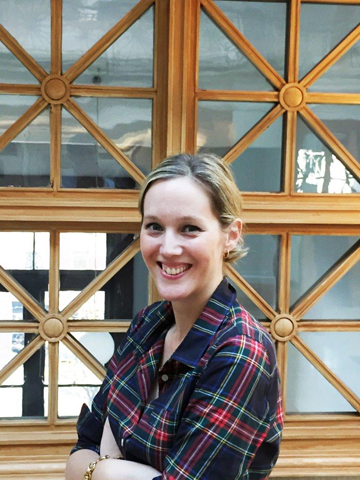 An experienced recruiter, Wanda Garland contributes to building an accomplished HMS community. Learn more about her role in human resources and her interests outside the office.    
@HMS: Would you tell us a little about your background and how you came to work at HMS?
WG: Sure! Out of college, I ended up getting a recruiting job at a staffing agency and over the years I progressed through different positions and came to HMS after working for Northrop Grumman, which is a large defense contractor where I was recruiting for engineering positions and other administrative positions needing qualified candidates. After learning the facility would be closing, I applied for a job here at HMS. 
@HMS: How long have you been at HMS?
WG: I've been here almost eight years now. It will be eight years in January. My time has flown by!
@HMS: Can you give us a little insight into your position and what's unique about what you do?
WG:  I recruit here for staff positions, which range from administrative to finance all the way to engineering. A unique aspect of my recruiting efforts is that in addition to sourcing talent for HMS positions, I have also been recruiting for The Wyss Institute for about four years now. 
@HMS: What is a typical day like for you?
WG: There isn't a typical day for me; everything depends on what is going on in the recruiting world. I spend a lot of time sourcing candidates, which means I am using LinkedIn or reviewing resumes in an attempt to match skill sets with openings at HMS or The Wyss Institute. Some folks may not realize that there is a compliance piece involved in recruiting. We adhere to federal compliance guidelines with regard to tracking candidates and throughout the hiring process. We also spend a lot of time partnering with hiring managers to screen applicants and find the best fit for vacant positions.
@HMS: As a recruiter at both HMS and The Wyss Institute, you help build our campus community. How do you identify the best people for positions?
WG:  The most important thing I look for in candidates is whether or not they have the skills required for the position. HMS naturally attracts candidates that are passionate about what they do and want to work in a mission-driven environment. 
@HMS: How many positions are you currently recruiting for?
WG: Right now I am recruiting for 38 requisitions.
@HMS: What season do you enjoy most on the HMS campus?
WG: I love the campus and enjoy all of the seasons. I'm from New England, so I appreciate all our seasons!
@HMS: Where in New England are you from?
WG:  I grew up about an hour from Boston in Gardner.
@HMS: What are some things you like to do when you're not at HMS?
WG: I enjoy reading and love memoirs. My favorite author is Caroline Knapp. I've read most of her books. I love spending time with my parents and my husband. We enjoy taking walks on the weekend and being outside.
@HMS: Are you a traveler? 
WG: My father's side of the family is from Maine so we visit my great aunt and great uncle each summer. Some of my favorite memories are from these trips growing up.
This interview was edited for length and clarity.
@HMS
Editorial Staff
Editor: Katie DuBoff
Assistant Editor: Angela Alberti
Contributors: Shannon Patterson, Chelsea Keyes, Linda Miklas, Tania Rodriguez, Susan Vomacka