Hotel Accommodations
Book now! Hotels fill quickly and rates expire.
$550/night
200 Boylston St.
Boston, MA
617-338-4400 

* Thursday night Reunion Gala location

$299/night
200 Stuart St.
Boston, MA
617-457-2683
Booking Link

*  Near the Four Seasons

$219/night
342 Longwood Ave.
Boston, MA
617-532-6287
Booking Link

* Closest to the Quad
All rates are subject to prevailing state/local and occupancy taxes.
2017
Reunion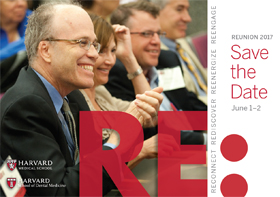 Classes ending in 2 or 7, Reignite the curiosity you enjoyed as a student. Start planning to Reconnect with your classmates and Rediscover the campus during your Reunion in June.