Society of the Silver Stethoscope
Society of the Silver Stethoscope: Classes of 1953 & Earlier
The Society photo is now available. To order a copy of your class photo (pictured below) click here.
If you preordered your photo during registration or at the Gala, you should be receiving it in the mail shortly.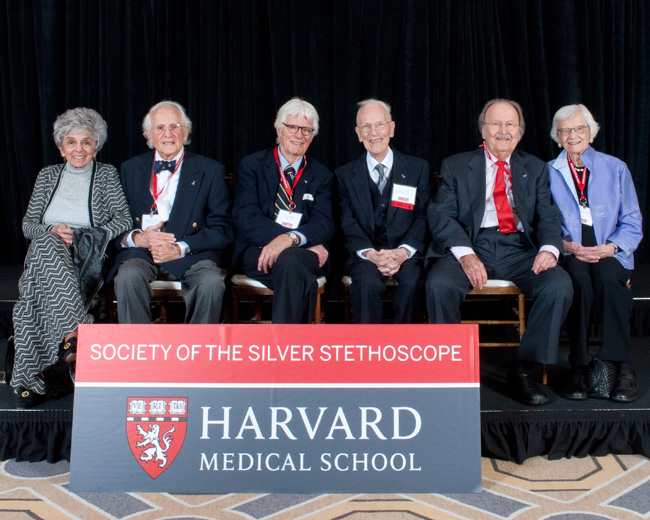 The Society is comprised of Harvard Medical School alumni who have celebrated their 60th Reunions and are now welcomed to return each year and enjoy intellectual stimulation and camaraderie with fellow graduates who share a passion for medicine and the School.
Thank you for coming back on campus to celebrate with nearly 600 alumni and guests at Reunion activities.