Tuition, Fees, & Expenses
Tuition, Fees, & Expenses
Cost of Attendance
For more information on tuition and associated fees, please refer to the Student Handbook:
---
Financial Aid
The application process for financial assistance is separate from the admissions process. The Committee on Admissions follows a long-standing policy of selecting candidates without regard to the candidate's ability to pay for medical school. Candidates selected for admission or the wait-list will then be invited to apply for financial assistance and will be sent the necessary application forms.
The Financial Aid Committee awards financial assistance solely on the basis of financial need and availability of financial aid funds; no merit-based scholarship awards are offered.
Our
Mission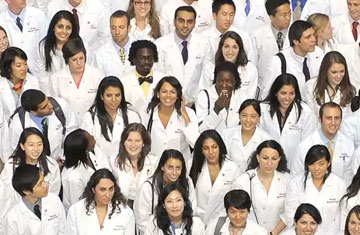 To create and nurture a diverse community of the best people committed to leadership in alleviating human suffering caused by disease.