M.D. Tracks
The HMS Integrated Curriculum
---
Throughout its history, Harvard Medical School has influenced the design of medical school education. From Harvard University President Charles Eliot's  19th century reform—developing the concept of a medical school as we know it today—to the groundbreaking New Pathway curriculum of the 1980s, HMS has been in a continual process of growth and change. In 2006, HMS implemented enhancements to its curriculum to meet the needs of 21st century medicine by integrating clinical and basic science across the curriculum, developing new models for clinical education, and engaging students in an in-depth scholarly experience.
Beginning in August 2015, Harvard Medical School will launch an innovative new curriculum – Pathways.  This bold revision of the MD curriculum will incorporate pedagogical approaches that foster active learning and critical thinking; earlier clinical experience; and advanced clinical and student-tailored basic/population science experiences that will provide customized pathways for every student. 
---
Our
Mission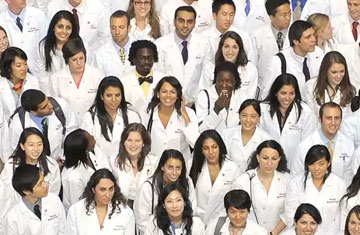 To create and nurture a diverse community of the best people committed to leadership in alleviating human suffering caused by disease.