MD-PhD Applicants
MD-PhD Applicants
The MD-PhD program is searching for applicants who have the potential to become leading physician-scientists. Applicants must complete the standard course requirements for consideration by Harvard Medical School and meet the minimum requirements for admission into graduate program(s) in their area of interest. Typically, the strongest applicants have also completed advanced course work in science and mathematics and have had substantial prior research experience. Applications are evaluated not only on academic performance, but also on the strength of the applicant's research experience, personal statement, description of research interests, and inherent passion and commitment to research.
Admission to the MD-PhD Program is contingent upon admission to the Harvard Medical School (HMS) Pathways and/or Health Sciences and Technology (HST) Program. While applicants may currently apply concurrently to the MD-PhD program and the MD program of their choice, application to the program is usually made during the second year following matriculation in Harvard Medical School.
For more information please visit their website: The MD-PhD Program at Harvard Medical School
Our
Mission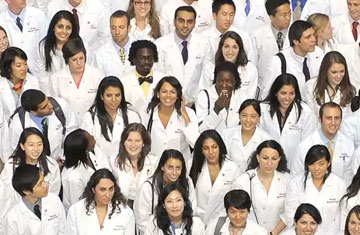 To create and nurture a diverse community of the best people committed to leadership in alleviating human suffering caused by disease.