Deferred Admissions
Deferred Admissions
Requests for deferred matriculation and admission are only available to accepted students.
Accepted students who would like to apply for deferral must write to the Faculty Associate Dean for Admissions stating their reason for requesting deferral and their proposed plans for the duration of the deferral. We cannot guarantee deferral requests will be granted. If approved, the deferral is typically granted for one year, though they are routinely renewed for students involved in multi-year fellowship programs. The Committee on Admissions is generally supportive of proposals that provide for participation in intellectually rewarding opportunities and service programs during the time of deferral from HMS.
Our
Mission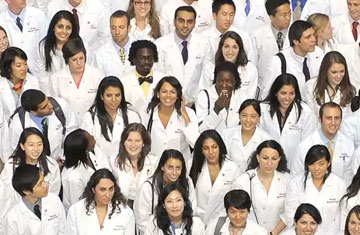 To create and nurture a diverse community of the best people committed to leadership in alleviating human suffering caused by disease.