Pedagogy in the Pathways Curriculum Series
Faculty Developmentfor the Pathways Curriculum
2016-2017 Programming 
We will be scheduling additional presentations and workshops over the course of the year on various focused topics including educational technology, concept videos, simulation, and student assessment. These sessions will start in September, and will be 1-2 hours in length.  We plan to present each topic numerous times over the year to make sure everyone has a chance to attend. 
---
Dear Pathways Faculty,
Since we started the new curriculum in August, faculty have gained a lot of experience teaching in the Case-Based Collaborative Learning (CBCL) format. We have identified a few Immunity in Defense and Disease (IDD) course faculty who have experience and can serve as great examples of how to run a session. 
As part of faculty development, I encourage everyone to plan to observe a session to get a better idea of how the sessions actually work. Below is a list of faculty and sessions where you are welcome to sit in and observe. All of the faculty on this list have agreed to have regular observers. 
I know you are still in the process of recruiting (and running courses!) and we'll plan to have observations available all year. If you have anyone else who will be writing a session, it would be a good idea to have them observe even before they start writing.
Please note: Please contact the faculty member directly before observing a session (in part to make sure we don't have too many observers!). The emails are included on the list.
Thank you. Please let me know if you have any questions.
Click here to see list of faculty and sessions 
Barbara A. Cockrill, M.D.
Associate Director of the Academy
Director of Faculty Development
Pulmonary Vascular Disease Program
Brigham and Women's Hospital
Harold Amos Associate Professor
Harvard Medical School
617-525-9733
---
Pathways Faculty Development
FCC Retreat 2016: Student Interviews 
Anatomy of Case Based Collaborative Learning (CBCL)
Intro to CBCL from HMS Students and Faculty 
Concept Video Catalog 
---
Helpful Links:
http://bokcenter.harvard.edu/
---
Co-Teaching: 
---
Case-Based Collaborative Learning: 
---
Concept Videos: 
MyMediasite is a suite of tools Harvard Medical School faculty, instructors, students, and staff use to record presentations from a personal computer, capture video and/or audio and computer images, and upload previously recorded video to be stored and managed in one location. Self created content is automatically uploaded, may be edited, and shared through web links or added into a web page.
Click here to visit the MeMediasite website 
---
Active Learning:
---
POM resources: 
---
Video Links 
RK-- Introduction 
RK-- Question 1 Discussion 
RK--Peer Obs. Faculty Discussion 
RK-- Question 2
RK-- Question 3 introduced 
RK-- Question 3 Discussion 
RK-- Question 4 introduced
RK--Question 4 Discussion 
RK--Question 4 Follow-up
RK-- Wrap Up 
Our
Mission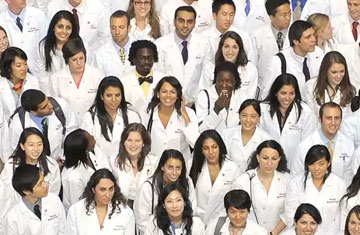 To create and nurture a diverse community of the best people committed to leadership in alleviating human suffering caused by disease.