Simulation
Simulation
Chair:
James Gordon, MD MPA
---
Goals and Achievement 
Meetings and Materials 
---
AY18 PROGRAMING WILL BE COMING SOON! 
---
​The HMS Academy Simulation Interest Group continues to serve as a resource to support simulation programming across the HMS community, and to provide a forum for collaboration across affiliated simulation centers.
The Student Simulation Interest Group (supported by the faculty Interest Group), maintained biweekly "on-demand" educational sessions for a group of approximately 100 students over the course of the year.  These sessions continue to provide opportunities for senior students to develop as "teaching assistants" in support of simulation programming across pre-clinical courses.  
Quarterly meetings continue as part of a city-wide simulation consortium, held in collaboration with CIMIT and the Center for Medical Simulation. This year also saw completion of the HMS Clinical Skills Center, which modernized and expanded on-campus simulation resources.  Interest Group members remained active in publishing and peer-review of the simulation-based literature.
The Interest Group will continue to serve as a resource to support curricular reform.  As part of that process, the group will work to complete a simulation needs analysis, with plans for design and testing of simulation-based "flipped classroom" activity.  New faculty development programming will be formalized, including expanded teaching/support roles for Student Interest Group members.
---
06/21/2017 Meeting: Agenda 
05/04/2016 Meeting: Agenda 
---
Interest Group Resources:
(Please note: In order to view the resources below, you must be logged into eCommons in a separate tab in the same browser window in order to view).
Instructions to view password protected resources:
Press CTRL+T to open a new tab
Log into eCommons in that new tab
Return to the Academy website tab and click on the resource you wish to view
If you are logged in as instructed, the article/ resource will pop up. If you are not logged in as instructed, you will receive an error message.
Our
Mission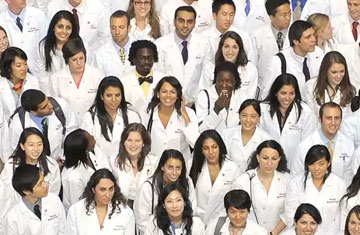 To create and nurture a diverse community of the best people committed to leadership in alleviating human suffering caused by disease.