Science of Learning & Memory
Science of Learning and Memory
Co-Chair:
Andrew E. Budson, M.D.
---
Goals and Achievements
Meetings and Materials 
---
Spring 2018
Tuesday, January 16th 3:30-5PM TMEC 304 - RSVP 
Tuesday, February 6th 3:30-5PM TMEC 304 - RSVP
Thursday, March 8th 3:30-5PM TMEC 103 - RSVP
Monday, April 9th 3:30-5PM TMEC 304 - RSVP
Tuesday,  May 15th 3:30-5PM TMEC 304 - RSVP
---
The Science of Learning Interest Group seeks members who are interested in learning and memory research in the healthcare professions whether the setting is in the classroom, clinic, lecture hall, or wards. Members may be engaged in active research, interested in implementing such research in their teaching, or simply desire to learn more about the new discoveries in this rapidly progressing field. Topics to be discussed may include fMRI and EEG correlates of successful versus unsuccessful learning, spaced learning, the testing effect, learning styles (fact or fiction?), learning through games, and more, depending upon the interest of the group. Monthly meetings will be held at a day and time convenient for the group, both in person and by conference call.
Outcomes for the group will include:
A booklet describing the major evidenced-based learning techniques with tips on how to apply them to healthcare professional education;
Plan and implement a half-day Academy event/symposium (coordinated with the Science of Learning HMS Academy talk that year) with workshops demonstrating how to implement different evidenced-based learning techniques in Academy members' teaching; and
A mentoring component helping HMS Academy members implement an evidenced-based learning technique in their teaching, to scientifically measure the outcome, and to prepare the resultant data for publication.
---
11/28/2017 Meeting: Agenda
10/16/2017 Meeting: Agenda
05/05/2016 Meeting: Agenda 
04/07/02016 Meeting: Agenda
Article
01/07/2016 Meeting: Agenda 
Article
12/03/2015 Meeting: Agenda
Article
Worksheet 
11/05/2015 Meeting: Agenda 
Power Point Presentation
10/1/2015 Meeting: 
Power Point Presentation 
Audio Presentation 
---
Interest Group Resources:
(Please note: In order to view the resources below, you must be logged into eCommons in a separate tab in the same browser window in order to view).
Instructions to view password protected resources:
Press CTRL+T to open a new tab
Log into eCommons in that new tab
Return to the Academy website tab and click on the resource you wish to view
If you are logged in as instructed, the article/ resource will pop up. If you are not logged in as instructed, you will receive an error message.
Our
Mission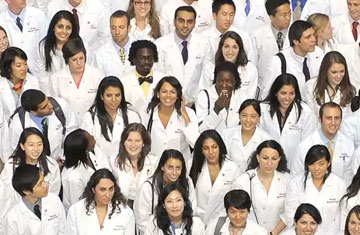 To create and nurture a diverse community of the best people committed to leadership in alleviating human suffering caused by disease.