Physician Wellness
Physician (student/trainee/faculty) Wellness
Co Chairs: 
Elizabeth M. Harry, MD 
Barbara Rose Gottlieb, MD 
---
Fall 2017
Wednesday, August 9th 4:00-5:00 PM TMEC 304 - RSVP
Wednesday, October 11th 4:00-5:00 PM TMEC 304 - RSVP
Wednesday, December 13th 4:00-5:00 PM TMEC 304 - RSVP 
Spring 2018
Wednesday, February 8th 4:00-5:00 ROOM TBD - RSVP
Wednesday, April 8th 4:00-5:00 ROOM TBD - RSVP
Wednesday, June 8th 4:00-5:00 ROOM TBD - RSVP
 
---
The wellness interest group of educators from across Harvard Medical School affiliated sites who are passionate about understanding what facilitates wellness in our learning environments. Our focus is faculty development to enhance the wellness of trainees across all sites through identification and dissemination of best practices. 
---
Meetings and Materials 
10/11/2017 Meeting: Minutes
ACGME Common Program Requirements Section VI with Background and Intent
Our
Mission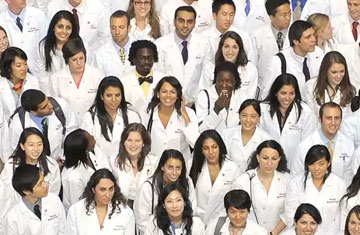 To create and nurture a diverse community of the best people committed to leadership in alleviating human suffering caused by disease.