Interest Groups
Academy Interest Groups
At the Academy membership meeting in March 2010, we discussed the importance of the role of an Academy member in making our efforts successful. Members were selected for the Academy because of their leadership roles and commitment to medical education at the UME and GME levels. One of the mechanisms by which they can make a difference in education at HMS is through their participation in one of the Academy "interest groups." Based on comments from the spring Academy meeting and feedback on Academy membership applications, we have identified common themes that have emerged for the organization of interest groups. Among the outcomes of the interest groups may be one or more of the following:
Ideas for medical education grand rounds
Proposals for special faculty development sessions of the Academy
Proposals for changes in or development of new curricula or assessment procedures.
Outreach to junior faculty in the hospital-based academies and centers for education.
Journal clubs focused on their topic.
The Interest Groups and chairs are as follows:
Communication, Compassion, and Empathy
Co Chair- Amy Sullivan, EdD
Co Chair- Kristen Schaefer, MD
Critical Thinking
Co Chair - Celeste Royce, MD
Co Chair - Joseph Rhatigan, MD
Cross Cultural Care:
Co Chair - Daniele Olveczky, MD
Co Chair - Clyde Lanford Smith, MD
Education Technology
Co Chair - Praneeth Machettira MD, MHA
Co Chair - Debra Weiner MD, PhD
Feedback and Evaluation
Co Chair - Keith Baker MD, PhD
Co Chair - Jeffrey William MD 
Lived Curriculum
Co Chair - Jason Fogler, PhD
Co Chair- Arabella Simpkin, MD 
Mentoring
Co Chair - John Dalrymple, MD
Co Chair - Colleen Monaghan, MD 
Peer Observation​
Co Chair - Ayse Atasoylu, MD 
Co Chair - Susan Burgin, MD
Physician (student/trainee/faculty) Wellness
Co Chair - Barbara Gottlieb, MD
Co Chair - Elizabeth Harry, MD 
Resident as Teacher
Co Chair - Tracey Cho MA, MD
Co Chair - Hope Ricciotti, MD
Co Chair - Thomas Sandora, MD 
Science of Learning and Memory
Chair - Andrew Budson, MD
Simulation
Chair - James Gordon MD, MPA
Writing for Scholarship
Co Chair - Jonathan Borus, MD
Co Chair - Susan Pories MD, FACS
Our
Mission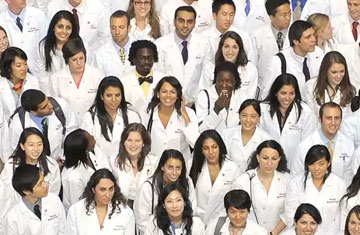 To create and nurture a diverse community of the best people committed to leadership in alleviating human suffering caused by disease.