Academy Interest Group Workshops
Academy Interest Group Workshops
Wednesday, February 14, 2018 
7:30-9:00 AM
TMEC 306 
Titilayo Afolabi  & Raquel Sandoval
HMS Class of 2021, HMS Student leaders of the Racial Justice Coalition
Nadaa B. Ali, MD, M.Ed
Director of the Integrated Teaching Unit and BWH Site Director of the HMS Foundational Continuity Clinic
Anita Cheng, MD
Department of OBGYN BIDMC
​Bri Anne Mckeon, MD
Assistant Clerkship Director BIDMC
Sabrina Williams, MBA
Chief Diversity and Inclusion Officer BWH
Clyde Lanford Smith, MD, MPH, DTM&H, FACP
Co-Chair of Cross Cultural Care Interest Group 
​Daniele Ölveczky, MD MS
Co-Chair of Cross Cultural Care Interest Group
For complete information please click here
Pre workshop resources
Article 1
Article 2 
Article 3
Article 4
Please click here for post workshop resources 
Instructions to view password protected resources
Press CTRL+T to open a new tab
Log into eCommons in that new tab
Return to the Academy website tab and click on the resource you wish to view
If you are logged in as instructed, the article/ resource will pop up. If you are not logged in as instructed, you will receive an error message.
(Please note: In order to view the resources below, you must be logged into eCommons in a separate tab in the same browser window in order to view).
---
Our
Mission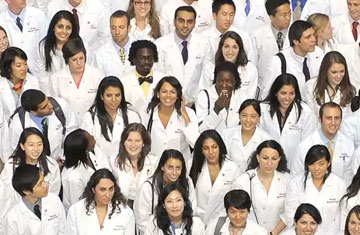 To create and nurture a diverse community of the best people committed to leadership in alleviating human suffering caused by disease.