Academy Programming
 Academy
Programming 
All individuals within the HMS community who teach in classroom or clinical settings are invited to participate in Center activities.
---
Links
Interest Group Workshops  
Interest Group Symposia
Medical Education Grand Rounds
Annual Symposium on the Science of Learning 
Medical Education Day
Practice of Medicine (POM)
Foundational Continuity Clinic (FCC)
Primary Care Clerkship (PCC) 
---
Faculty Development Workshop sponsored by the Cross Cultural Care Academy Interest Group: Doctors, Dreamers, and Muslims - Working toward the highest possible quality healthcare in the current sociopolitical climate
Wednesday, May 24, 2017 7:30-9:00 AM - RSVP
TMEC 306 
The following faculty and students will be moderating and presenting at this workshop:
Martha Cesena, MD, Michael C. Payne, MD MPH, Mohammad Hussain Dar, MD, Carlos Estrada, MD/MBA Class of 2018, Majo Acosta Robayo, Harvard Class of 2020,  Edelva Williams, MD, and Adebola Yakubu-Owlewa, MD
 
For complete information, please click here. 
---
Medical Education Grand Rounds: The Mission to Create and Nurture a Culture of Continuous Educational Quality Improvement at HMS 
​Friday June 16th, 2017 7:30-9 AM -RSVP
TMEC 227
Edward Hundert, MD
Dean for Medical Education, Harvard Medical School
Daniel D. Federman, M.D. Professor in Residence of Global Health and Social Medicine and Medical Education 
 
Holly R, Khachadoorian-Elia MD, MBA
Assistant Professor of Obstetrics, Gynecology and Reproductive Biology, Harvard Medical School 
For complete information, please click here. 
---
Faculty Development Symposium sponsored by the Communication, Compassion and Empathy and Hidden Curriculum Academy Interest Group:
Creating and maintaining a positive learning environment: Strategies for faculty in the classroom and clinic
Monday, June 19, 2017 2:00-5:00 PM - RSVP 
TMEC 128
Faculty Planning Committee: 
Jason Floger, PhD; Amy Sullivan, EdD; Elizabeth Rider, MD; Robert Cohen, MD; Rusell Nauta, MD; Alan Woolf, MD; Beth Lown, MD; Kristin Schaefer, MD; & Jennifer Kesselheim, MD; Patrick Lee, MD; Darshan Mehta, MD 
Our
Mission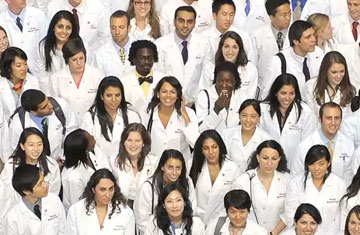 To create and nurture a diverse community of the best people committed to leadership in alleviating human suffering caused by disease.