Academy Insights
Academy Insights
HMS Academy Insights, the Academy's monthly published web-based e-newsletter, promotes and enhances faculty development of a large medical educator community across HMS and its affiliated hospitals. Through publication of the Academy Insights, we link medical educators across institutions, foster collaboration and build community, recognize our members' achievements and highlight academic scholarship in the field of medical education. Academy Insights provides direct links to useful educational resources including journal articles, books, apps, websites, presentations, and other teaching tools
---
---
Welcome Message from the new Director of The HMS Academy    
 David Hirsh, MD   

Dear Colleagues,
I write with excitement and gratitude for the opportunity to work together to extend HMS's educational leadership, creativity, and reach. I am especially excited to listen. How fortunate we are to have a community that enjoys and grows from inclusivity and sharing ideas.
At its core, the Academy's aim is to support, inspire, and build the HMS education community. Innovation, scholarship, and quality improvement will be our guides. Together, we will continue to advance curriculum development, faculty development, enrichment activities, and educational research. Collaborating with the Office of Educational Quality Improvement, the Academy will bring creative energy to HMS courses, clerkships, advising, and mentoring-to all aspects of the students' lived curriculum. By reaching out to involve students and residents, we can enhance their experience and the experience of faculty all the more.
The Academy's growth and success has only become possible because of support, strength, and creativity-the whole-hearted commitment-of Dr. Rich Schwartzstein. I thank Dr. Schwartzstein and Dean Hundert for always providing encouragement and support. I also wish to thank Dean Hundert and Dean Daley for their exciting and collaborative vision for HMS.
With regard for this history, I express again my hope to uphold a community that honors and supports the students, educators, and educational mission of HMS. As an institution leading in basic, clinical, translational, population, and implementation sciences, HMS's future as a force for educational quality and innovation feels similarly boundless. I look forward to listening, collaborating with you, and working together to advance this promise.
David Hirsh, MD
To read more from the March Insights click here 
Our
Mission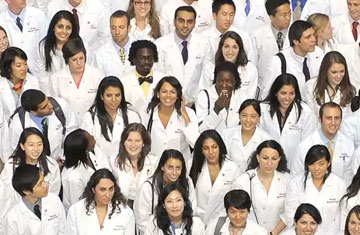 To create and nurture a diverse community of the best people committed to leadership in alleviating human suffering caused by disease.