Medical Education Grand Rounds
Medical Education Grand Rounds
Wednesday, October 11, 2017 ~ 3:30-5:00 PM 
TMEC 209 ~ RSVP 
Lorelei Lingard, PhD
Director, Centre for Education Research & Innovation
Schulich School of Medicine & Dentistry 
Western University 
Effective healthcare requires effective teamwork. Accordingly, health professional education has a mandate to produce not only competent individuals but also competent teams. However, this is proving to be a challenge, given the strongly individualistic orientation of health professional education.
This presentation will draw on empirical research to illustrate how some of our conventional educational assumptions constrain our ability to produce competent teams. Three assumptions will be considered in detail: 'competence', 'problem solving' and 'teamwork'.  In each case, we will consider both what the conventional assumption focuses our attention on (i.e., the important contributions it has made to our educational practices) and what it distracts us from (i.e., the blind spots it has created). Weaving together a series of brief clinical stories and empirical research findings, this presentation supports us to consider how to productively reorient ourselves so that we can approach competence, problem solving and teamwork in ways that maximize the collective competence of our healthcare teams.
Our
Mission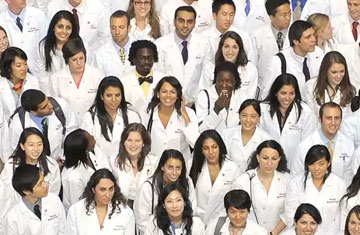 To create and nurture a diverse community of the best people committed to leadership in alleviating human suffering caused by disease.