Medical Education Grand Rounds
Medical Education Grand Rounds
Wednesday, January 24, 2018
3:30 -5:00PM ~ RSVP 
TMEC 250
Subha Ramani, MBBS, MMEd, MPH, FAMEE
Medical education frequently showcases techniques and skills of giving feedback. Faculty development sessions traditionally focus on feedback providers (teachers) not receivers (learners). Recent research argues that the true impact of feedback lies in learner assimilation, improvement in practice, and professional growth. Yet, teachers and learners continue to speak different languages regarding adequacy and quality of feedback. 
Research emphasizes that feedback conversations are complex interpersonal interactions influenced by sociocultural factors. "Feedback culture" is a concept that is challenging to define and to animate.  How can we translate new knowledge of feedback as a sociocultural phenomenon to the practice of feedback in real-life teaching settings?
During this session, we will define elements that constitute feedback culture and describe strategies to foster self-awareness, reflection, and behavior change. We will compare therapeutic alliances between physicians and patients with educational alliances between teachers and learners. We will discuss frameworks for feedback that focus on learner impact. We will discuss the influences of a "learning culture"  in fostering growth-enhancing feedback and learn to apply these principles in day-to-day teaching.
Our
Mission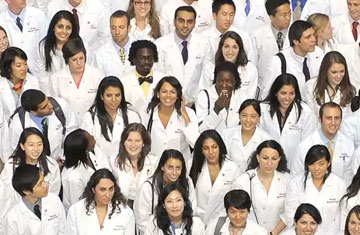 To create and nurture a diverse community of the best people committed to leadership in alleviating human suffering caused by disease.