Academy Interest Group Symposia
Upcoming Academy Interest Group Symposia and Workshops
Faculty Development Symposium sponsored by the Resident as Teacher Academy Interest Group: Resident/Fellow as Teacher Leadership Curriculum Showcase 
Thursday, September 7, 2017 ~ 3:00-5:00pm 
TMEC 227 
Faculty Planning Committee:
Tracey A. Cho, MD; Hope A. Ricciotti, MD; Thomas J. Sandora, MD, MPH 
The Resident as Teacher Leadership Curricula Showcase is an opportunity to learn about the leadership curricula for trainees currently being offered in Harvard-affiliated residency programs and fellowships. Leadership skills are increasingly recognized as vital to being a good educator and clinical manager, and training programs aim to help trainees become leaders in medicine. Area faculty and trainees will be invited to present some of their best offerings in leadership training, curricula, and other programming with other residency program directors, fellowship directors, and core faculty in order to provide programs with ideas and tools to implement formal leadership instructions for trainees. 
For complete information, please click here 
For abstract booklet, please click here 
 
Resources
Power Point 1
Power Point 2
Power Point 3 
---
Past Symposia
Our
Mission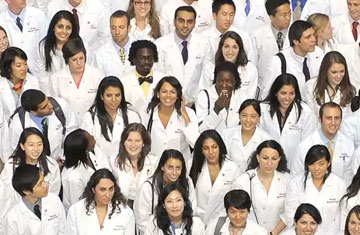 To create and nurture a diverse community of the best people committed to leadership in alleviating human suffering caused by disease.