The Academy and IRB Review Process
Academy and IRB Review Process
The mission of the Academy and IRB Review Process is to:
Foster faculty development in research related to medical education
Carry out funded research to advance the field of medical education
Serve as a resource for students pursuing scholarly research projects in medical education, and
Act as a coordinating and networking center for medical education throughout the Harvard Medical community.
On this web site we provide resources for investigators pursuing education research, information about our new Research Fellowship, and instructions on how to schedule a consultation on your research ideas or works in progress. Please contact us with requests for more information: academy_research@hms.harvard.edu. Stay posted as we develop the resources and information available on this page.
---
APPLICATION DUE: 5 PM Monday, February 20, 2017
Fellowship Period:
1-year Fellowships for Faculty:  September 1, 2017 – June 30, 2018
2-year Fellowships for Faculty, Clinical Fellows and Surgery Residents: September 1, 2017 – June 30, 2019
For more information regarding The Academy Fellowship in Medical Education click here 
---
Associate Director: Amy M. Sullivan, Ed.D.
Dr. Sullivan is a research psychologist with expertise in medical education research. She has conducted national surveys of medical education in end-of-life care and primary care, and in-depth interview studies with patients, family caregivers and clinicians. She has led seminars and classes in quantitative and qualitative research methods at the Dana-Farber/Harvard Cancer Center, Boston University, and the Virginia Commonwealth University School of Medicine. Dr. Sullivan has also served as Co-Chair of the Dana-Farber/Harvard Cancer Center IRB for psychosocial and behavioral research. Her research interests are in education in patient/ family/clinician communication, and using mindful practice to improve communication and clinical care at the end of life.
Our
Mission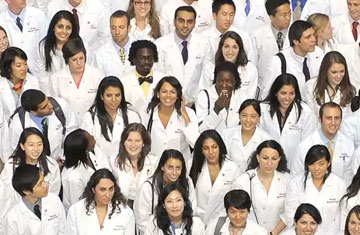 To create and nurture a diverse community of the best people committed to leadership in alleviating human suffering caused by disease.