Academy Staff
Academy Staff
Richard Schwartzstein, MD
Director of the Academy
Dr. Richard M. Schwartzstein is the Ellen and Melvin Gordon Professor of Medicine and Medical Education. Since joining the HMS faculty in 1986, Dr. Schwartzstein has been a member of the division of pulmonary and critical care medicine at Beth Israel Hospital and now, Beth Israel Deaconess Medical Center (BIDMC). In addition to his clinical work and research on the physiology of dyspnea, Dr. Schwartzstein has devoted a substantial portion of his career to medical education. He has been course director for Integrated Human Physiology, one of the core courses in the first year curriculum, for 15 years and has served on multiple committees with oversight of the HMS program of studies. In 2004, he was named the vice president for education at BIDMC, where he created the first hospital-based Center for Education in the Harvard system. Dr. Schwartzstein is also the executive director of the Carl J. Shapiro Institute for Education and Research at Harvard Medical School and Beth Israel Deaconess Medical Center. The Institute supports the Rabkin Fellowship in Medical Education, sponsors national conferences on key educational topics biannually, provides a range of professional development activities for physicians, and oversees the Shapiro Simulation and Skills Center. Dr. Schwartzstein has a particular interest in the cognitive processes underlying analytical reasoning and the strategies for teaching and assessing critical thinking. Additionally, he has served on the MR 5 Task Force of the Association of American Medical Colleges, which developed recommendations for revisions of the Medical College Admissions Test (MCAT). In AY 12, Dr. Schwartzstein chaired a strategic planning process for HMS' Department of Continuing Education, and in AY 13 he assumed the role of chair of the Task Force on the Redesign of the Pre- Clerkship Curriculum. In the Pathways Curriculum, Dr. Schwartzstein serves as director of the new Homeostasis I course.
David A. Hirsh, MD
Associate Director of the Academy, Director of the HMS Academy Fellowship in Medical Education 

Dr. David A. Hirsh graduated summa cum laude with a B.A. in History from Dartmouth College in 1988 and an MD from the University of Virginia in 1992. He is Associate Professor in Medicine at Harvard Medical School and Director and co-founder of the Harvard Medical School-Cambridge Integrated Clerkship. His scholarship and academic contributions span diverse areas including "educational continuity," medical education transformation, longitudinal integrated clerkships, OSCEs, East Asian constructs of professionalism, and humanism in medicine. He has received local, national, and international honors for his teaching, academic work, clinical practice, and public service. With colleagues, he co-founded the international Consortium of Longitudinal Integrated Clerkships. He serves as a visiting professor of education and educational consultant nationally and internationally. He served from 1995-2009, as Medical Director of the City of Cambridge Healthcare for the Homeless Program. He continues to practice primary care women's health in Cambridge, to mentor student and faculty research, and to teach courses in all four years of the Harvard Medical School curriculum. 
Barbara Cockrill, MD
Associate Director of the Academy
Director of Faculty Development
Dr. Barbara Cockrill is the Harold Amos Academy Associate Professor of Medicine, and Director of Faculty Development for the Academy. Dr. Cockrill is involved in education at HMS on many levels. Starting in July 2014, she has focused on faculty development in the Pathways Curriculum, and is a course director for the respiratory portion of the Homeostasis I course. For many years, in the New Pathway curriculum she has been General Director of the HMS Human Systems course; Course Director of Integration Week; Vice Chair of the Fundamentals of Medicine Committee (Years 1 and 2); and member of the Curriculum Executive Committee and Student Assessment Committee. Dr. Cockrill is a pulmonologist with a special focus on women's lung and pulmonary vascular disease. She has an active clinical practice and is leader of the Task force on Pregnancy in Pulmonary Hypertension for the Pulmonary Vascular Research Institute—an international group dedicated to pulmonary vascular disease care and research.
Amy Sullivan, EdD
Associate Director of Education Research
Amy M. Sullivan, Ed.D., is Associate Director of Education Research at the Academy, Assistant Professor of Medicine at Harvard Medical School, and Director for Medical Education Research at the Shapiro Institute for Education and Research at Beth Israel Deaconess Medical Center. Dr. Sullivan is a research psychologist with expertise in research in medical education and psychosocial oncology and palliative care. She currently serves as a member of the leadership committee of the National Academies Collaborative Steering Committee. Dr. Sullivan earned her bachelor's degree in Natural Sciences at the Johns Hopkins University, a master's degree in Counseling Psychology at Rutgers University, a doctorate in Human Development and Psychology at the Harvard University Graduate School of Education, and completed a visiting faculty research fellowship at Oxford University. She is co-author, with Carol Gilligan and Jill McLean Taylor, of a book on adolescent girls' development entitled Between Voice and Silence: Women and Girls, Race and Relationship.
Dr. Sullivan has served as a faculty member in the Department of Psychiatry at the Brigham and Women's Hospital and the Dana-Farber Division of Psychosocial Oncology and Palliative Care, and was one of the founding faculty members of the Virginia Commonwealth University School of Medicine Department of Social and Behavioral Health. Dr. Sullivan teaches both qualitative and quantitative research methods, and conducts research in patient-clinician communication related to care at the end of life. She is currently involved in research related to the curriculum reform efforts at HMS, a study of best practices in teaching critical thinking to medical trainees, and an intervention study to enhance residents' communication with families of patients in the ICU. Dr. Sullivan directs the Academy Fellowship in Medical Education Research, and recently initiated the Academy interest group in Communication, Compassion, and Empathy.
Gilianne Jawahir
Program Coordinator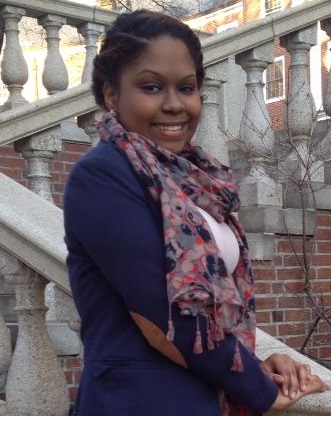 Gilianne Jawahir is the Program Coordinator at the Academy. She manages and organizes all Academy professional development programs, for example: Medical Education Day and a variety of workshops and symposiums. She works closely with: The New Tutor Orientation Programming, The Tutor Recognition Program, IRB submissions, and Academy Interest Group Meeting coordination.  Gilianne started at the Academy after graduating from Smith College, class of '13. She graduated with a B.A in neuroscience and minor in anthropology. While attending college she worked as an assistant teacher in Harlem, New York where she taught reading and mathematics skills to elementary level students. She also held positions in NYU's Bobst Library and Smith College's Neilson Library. Gilianne' interests lies in both medicine and public health-management.  She hopes to get her master's in public health with a focus in hospital administration.
Program Assistant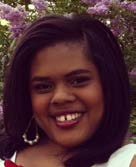 Katheryne Jackson is the Program Assistant at the Academy. She organizes faculty development sessions for Pathways the new curriculum program. She also assembles the layout of the Academy monthly newsletter, Insights and she processes all tutor recognition certificates and awards. She started at the Academy late February of this year after fulfilling a Fulbright Teaching Fellowship in Brazil. During her time in Brazil she worked closely with Brazilian college students who were working on becoming English teachers. Before embarking on that adventure Katheryne graduated from Smith College, class of 13'. She graduated with a B.A. in Psychology and a minor in Portuguese and Latin American Studies. Katheryne is currently taking classes in the Harvard Extension School and hopes to earn a Master's in Psychology.
Our
Mission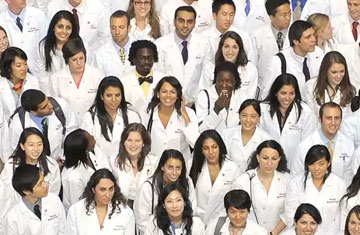 To create and nurture a diverse community of the best people committed to leadership in alleviating human suffering caused by disease.