About the Academy
About the Academy
The Academy is established to advance the education of physicians and scientists throughout the Harvard Medical School community by:
Creating and supporting a community of leaders in education and a culture of excellence in teaching and learning.
Fostering the careers of educators in medicine and science.
Providing programming to improve the skills of teachers.
Stimulating and supporting the creation and implementation of innovative approaches to learning and assessment.
Supporting educational research and scholarship in medical and graduate education.
In addition to sustaining and building upon the work of the Center for Teaching and Learning, the professional development arm of The Academy, we will now be working more closely with the Graduate programs, the Program in Medical Education at HMS, and with the evolving educational centers at many of our hospitals. Among our goals, we hope to support innovation in pedagogical methods and curriculum, and promote research that focuses on teaching, learning, and assessment at the undergraduate and graduate medical education levels and in the science education of our graduate students.
2015-2016 Annual Report 
2014-2015 Annual Report
2013-2014 Annual Report 
2012-2013 Annual Report 
2011-2012 Annual Report
2010-2011 Annual Report 
2009-2010 Annual Report 
Our
Mission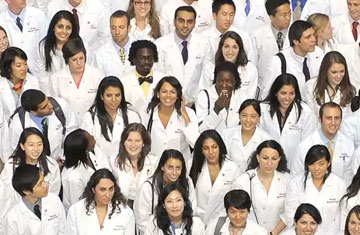 To create and nurture a diverse community of the best people committed to leadership in alleviating human suffering caused by disease.