Bequest epitomizes foresight and generosity
Bequest epitomizes foresight and generosity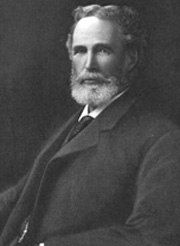 Within a few years of becoming president of Harvard, Charles Eliot introduced a novel curriculum, raising admissions standards, requiring written exams and passing grades, and establishing new departments of basic and clinical sciences. HMS became a professional school of Harvard University, setting the U.S. standard for the organization of medical education within a university.
Amidst this transformation, George Washington Gay received his medical degree in 1868. Immediately following graduation, he began practicing medicine in Boston, focusing almost exclusively on surgery. His professional advancement was rapid, due in large part to the acclaim he earned from handling a number of serious cases at a young age. This success ultimately gave him the freedom to establish one of the largest private practices in the region.
From 1872 to 1899, Gay held the post of visiting surgeon, and later senior surgeon, at Boston City Hospital. He also served as an instructor in clinical surgery at HMS, a position he held for many years, beginning in 1888.
While all of these accomplishments earned Gay an honorable position among American surgeons of the highest rank during his lifetime, he is remembered at HMS for much more.
In 1917, he established the George W. Gay Lectureship with a gift of $1,000. The oldest endowed lectureship at HMS, and quite possibly the oldest medical ethics lectureship in the U.S., has featured many of the nation's most influential physicians, scientists, researchers, and social observers as speakers, including Felix Frankfurter, Erich Fromm, Joshua Lederberg, Margaret Mead, Elizabeth Kübler Ross, Elie Wiesel, and E.O. Wilson, PhD '55.
"Realizing the fact that young physicians not infrequently make embarrassing mistakes in ethics generosity through ignorance, or thoughtlessness, I beg leave to establish a permanent fund for lectures upon the wise and proper methods of conducting the business of physicians, as it relates to fees, collections, investments, etc.," wrote Gay, in a 1917 letter to the President and Fellows of Harvard University that accompanied his gift.
Now, a century after Gay established his lectureship in bioethics, his trust is bequeathing more than $8.5 million to HMS. This monumental gift serves two purposes: providing crucial unrestricted funding to be used at the discretion of the dean of Harvard Medical School and establishing a $250,000 scholarship fund to support students with demonstrated financial need.
"Dr. Gay's foresight and commitment to Harvard Medical School is astounding," says Former HMS Dean Jeffrey S. Flier, MD. "This unrestricted support will enable the School to make strategic investments in those areas that create the greatest impact, ultimately allowing us to continue to cultivate the best doctors, researchers, and students who are changing the face of medicine."
Gay died May 30, 1931, at age 89. Through his unparalleled generosity, his legacy will live on at HMS in perpetuity.

Through this campaign, we will address the greatest health care challenges of our time to help people live longer, healthier lives. Learn more »
The Benefactor
Partners in Education, Discovery, Service, and Leadership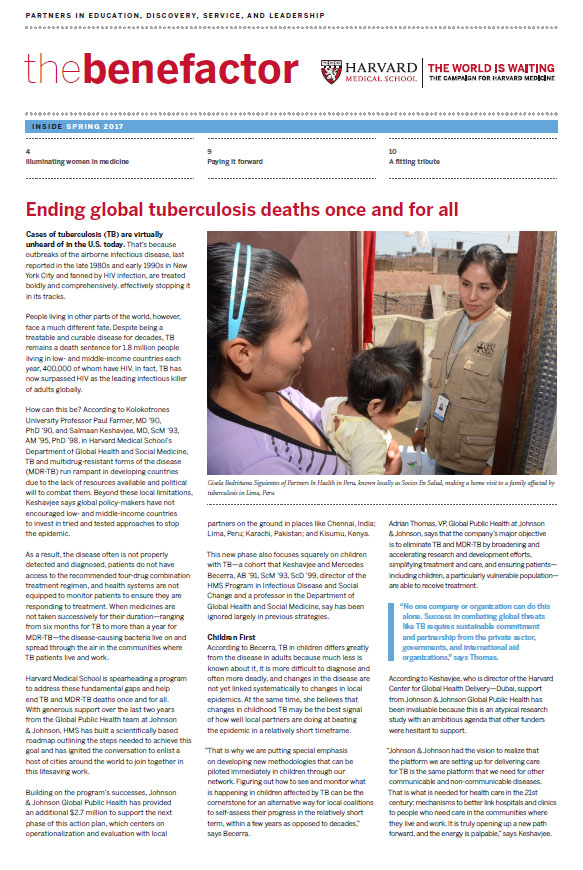 Download and read archived issues of our bi-annual publication to honor and acknowledge our most generous friends and supporters.