Recent Grads
Please stay connected as you continue your journey - we're here to help.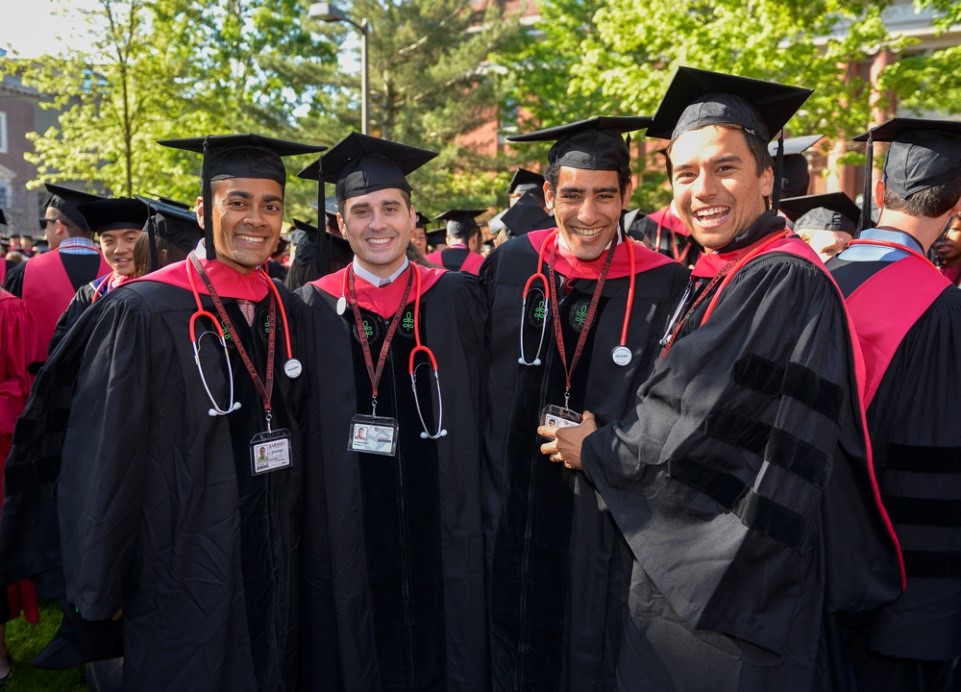 Events
Recent Grad Challenge
Any class that reaches more than 20% participation before June 30 will receive a chair inscribed in their class's honor in the Joseph B. Martin Conference Center Amphitheater. Help your class win a chair named in its honor by making your online gift today!
Recent Grad Committee
Members of the Recent Grad Committee engage their fellow alumni to foster long-term relationships with one another and the School. Through semi-annual conference calls, an annual Recent Grad event, and other outreach efforts, the committee serves as leaders, advocates, and advisors for HMS. Join the Recent Graduate Committee! 
Make a Difference
Whether you chose to make a gift or volunteer your time, there are many options for you to remain connected to Harvard Medical School.