Online Educational Resources
Online Research/Educational Resources
You will need to claim your HarvardKey to access these online resources. Visit key.harvard.edu.
* Just added
Academic Search Alumni Edition by EBSCO Information Services
A comprehensive database that provides thousands of peer-reviewed journals and general periodicals, including more than 1,300 related to health care and medicine. Note: Not all titles are available in full text. Login now »
American Medical Association Journals *
Full text access to the current issues and archives of JAMA, JAMA Internal Medicine, and all of the other JAMA journals. Login now »
Annual Reviews *
Full-text of critical reviews of the research literature in disciplines within the biomedical, life, physical, and social sciences, including economics. Login now »
Henry Stewart Talks Biomedical and Life Science Collection
Online audio-visual seminars on current topics in medicine and the basic sciences including biochemistry, cancer, cell biology, diseases, drug discovery, genetics, immunology, microbiology, neurobiology. Login now »
PubMed Central *
Repository of articles produced with the support of NIH research grants and made publicly available within 12 months of publication. To access, click here »
Sage Journals *
Full text of journals in the social sciences and humanities, health sciences, life and biomedical sciences, and materials sciences and engineering.  Login now »
EdX*
Online learning destination and MOOC provider offering courses from more than 85 global partners to learners everywhere. View courses »
The Harvard Library has curated a larger selection of online resources that reflect the breadth of intellectual content the University has to offer Alumni. Learn more »
Claim your
HarvardKey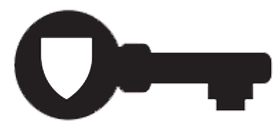 HarvardKey replaces your alumni.harvard login. Alumni must first claim their HarvardKey and re-register their account to access HMS's electronic journal access, vote in the Alumni Council elections, and register for Reunion-related activities, among other things. It also unlocks access to many Harvard websites, including alumni.harvard.edu that provides new online features, such as the alumni directory and discussion forums. Learn more and claim your HarvardKey »
Videos & Podcasts
Visit the Video Library regularly for fresh scientific discoveries, trends in biomedical research and education, profiles of thought leaders, conversations on health policy, and more.
Download our podcasts to go behind the scenes at Harvard Medical School. They highlight cutting-edge research, innovative education programs, and trends in biomedicine through interviews and analysis.