Countway Library Privileges
The Francis A. Countway Library of Medicine is one of the largest medical libraries in the world.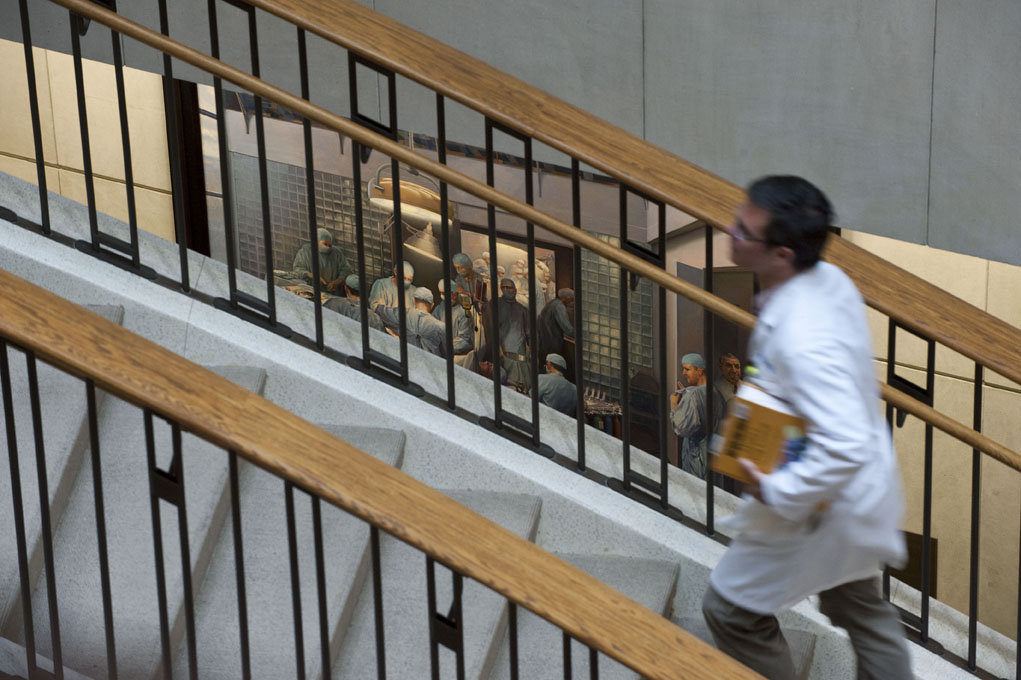 Remote Access to Electronic Resources
Alumni can now gain access to premium information resources through EBSCO's Academic Search Alumni Edition, a comprehensive database that provides full text as well as indexing and abstracts for thousands of peer-reviewed journals and general periodicals and can also take advantage of the Harvard University subscription to Henry Stewart Talks. Learn more »
General Access
Alumni have lifetime on-site access to Countway Library. The Countway Library, including the Rare Books and Special Collections Department, is located in the Longwood Medical Area at 10 Shattuck Street, Boston, MA 02115.
The Library is visible from Huntington Avenue between Longwood Avenue and Francis Street. The Countway entrance is at the end of Shattuck Street, which runs parallel to Francis Street behind the Brigham and Women's Hospital (see map).
Please click here to view hours and holiday calendar.
Alumni wishing to visit Countway, but who do not require borrowing privileges, should contact the Privileges Desk at circinfo@hms.harvard.edu or (617) 432-2136 to make arrangements for a pass.
Borrowing Privileges
Alumni of the Harvard Medical School may apply for borrowing privileges by completing the Special Borrower Card Application form. This form can also be picked up at the Countway Circulation Desk.
The completed form should be brought to the Countway Circulation Desk together with the $15 application fee or the $5 renewal fee, where a photo will be taken of the borrower. Applicants must show government-issued photo ID as proof of identity when having their photo taken. In general, IDs take about a week to be processed and are then held for pick-up at the circulation desk. Items cannot be borrowed until the ID is processed and picked up (access passes are available to those without access to the library until IDs are ready).
The following policies apply to borrowed materials:
Books circulate for 4 weeks and may be renewed up to 5 times
Fines for overdue regular (28-day) loan materials accumulate at $0.50 a day per book
Fines for overdue reserve materials accumulate at $1.00 per hour per book
Recall fines accumulate at the rate of $2.00/day from the adjusted due date.
JOURNALS and PRE-1920 materials do not circulate
All circulating materials are subject to recall which shortens the original due date. Minimum borrowing period is 14 days. The Library is not responsible for non-receipt of recall and other library notices.
FREE
Online Resources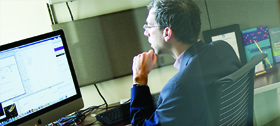 Alumni can now access thousands of peer-reviewed journals and more than 2,000 online seminars. Learn more »
Paper
Chase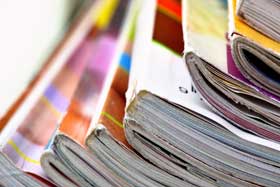 This research database is designed to offer abstracts of research articles published in journals that have a highly rated impact factor as determined by ISI Impact Factor and PageRank. Abstracts are organized by date. Learn more »
Videos & Podcasts
Visit the Video Library regularly for fresh scientific discoveries, trends in biomedical research and education, profiles of thought leaders, conversations on health policy, and more.
Download our podcasts to go behind the scenes at Harvard Medical School. They highlight cutting-edge research, innovative education programs, and trends in biomedicine through interviews and analysis.