Alumni.Harvard
Harvard University's online community is called Alumni.Harvard.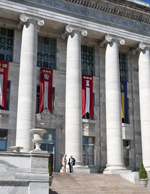 Alumni.Harvard is also where your contact information is stored for your profile in the Alumni Directory and where HMS gets your contact information to send announcements and information on alumni activities. In addition, your HarvardKey allows you to access HMS electronic journals, vote in the Alumni Council elections, and register for Reunion related activities. 
HARVARDKEY
Your HarvardKey replaces your old Alumni.Harvard login. Claiming your HarvardKey not only helps to safeguard your Harvard data, it also unlocks the wide array of expanded alumni tools and features available to you at Alumni.Harvard. 
TO CLAIM YOUR HARVARDKEY
Visit key.harvard.edu. You must have an active email account and your 10-digit HAA ID to start the process of claiming your HarvardKey. Once your identity has been confirmed, access information will be sent to the email address we have on file. The last step will be to select a password and set up security questions.
QUESTIONS?
Throughout the process of claiming your HarvardKey, you can contact the Harvard University Help Desk at (617) 495-7777 or ithelp@harvard.edu. You may also call the Office of Alumni Relations at (617) 384-8520 for assistance.
If you have claimed your HarvardKey, click here to visit Alumni.Harvard or learn more about these benefits:
Claim your
HarvardKey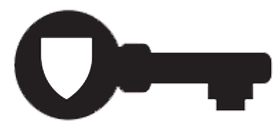 HarvardKey replaces your alumni.harvard login. Alumni must first claim their HarvardKey and re-register their account to access HMS's electronic journal access, vote in the Alumni Council elections, and register for Reunion-related activities, among other things. It also unlocks access to many Harvard websites, including alumni.harvard.edu that provides new online features, such as the alumni directory and discussion forums. Learn more and claim your HarvardKey »