Recent Grad Committee
The Recent Grad Committee represents alumni who graduated in the last nine years.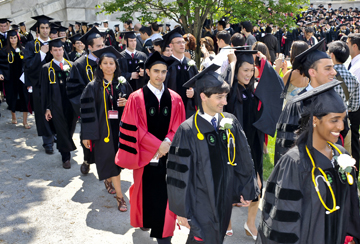 2016-2017 Committee Members
 
Class of 2008
Lauren Henderson, MD
Class of 2009
Joanna Mimi Choi, MD
Kelley Humbert
Elizabeth Kwo, MD
Ariela Marshall, MD
​Vinod Nambudiri, MD
Brenda Pring, MD
Evan Rachlin, MD
Phillip Williams, MD
Class of 2010
Robert Daly, Jr., MD (Co-Chair)
Amara Mulder, MD
S. Monica Soni, MD
Class of 2011
Matthew Baker, MD
​Shira Simon, MD (Co-Chair)
Nina Vasan, MD
Class of 2012
Wesley Greenblatt, MD
Class of 2013
Michael Lin, MD
Emmanuel Mensah, MD
Adebola Yakubu-Owolewa, MD
Jack Varon, MD
Class of 2014
Akash Chandawarkar, MD
Christina Grassi, MD
Sungah Lee, DMD
Joshua Niska, MD
Class of 2015
Peter Fung, DMD 
Kesav Raghavan, MD
Recent Grad Committee
Co-chairs
Bobby Daly, MBA '07, MD '10, assistant attending at Memorial Sloan Kettering Cancer Center

"By exposing me to the course work of both Harvard Business School and Harvard Medical School, my graduate education gave me an appreciation for the complexities of health care systems and strategies for innovation. I also benefited from tremendous mentorship from leaders in health care delivery.  I am grateful for HMS and look forward to encouraging my fellow classmates and peers to understand the importance of staying connected to our alma mater."
Shira Simon, AB '04, MD '11, MBA '12, neuro-ophthalmology fellow at the University of Iowa
"Staying in touch and supporting HMS is important. Giving back is not so much about the monetary amount but rather the symbolic gesture of recognizing that Harvard Medical School played such an integral part in our lives—and always will."