Class Agent Program
Class Agents help shape the learning experience for students by raising critical funds for everything from scholarships and financial aid to innovative research programs and world-class faculty.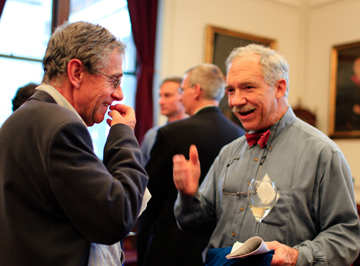 Each class agent is responsible for providing leadership for the fundraising efforts of his or her class each year. As Class Agents, alumni play a vital role in keeping their classmates connected with the School and encouraging their annual support of HMS students through their personal dedication, enthusiasm, and gift contributions.
Representing more than 62 classes, 74 Class Agents solicited donations from over 9,000 alumni in FY16. 
Thanks in part to the work of Class Agents, more than $4.1 million was contributed from over 2,600 alumni in FY16.
Thank you for all your hard work.

Through this campaign, we will address the greatest health care challenges of our time to help people live longer, healthier lives. Learn more »