All News
Resources
Submit Photo Requests to HMS
To request photos from the HMS Office of Communications and External Relations, click here.
Tell us about your awards
To share news of your achievements with the larger HMS community, click here.
Book Reviews
If you are a faculty member who has published a book recently, click here.
Paper
Chase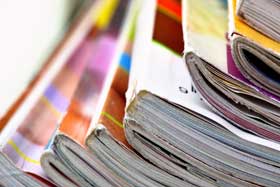 This research database is designed to offer abstracts of research articles published in journals that have a highly rated impact factor as determined by ISI Impact Factor and PageRank. Abstracts are organized by date. Learn more »