The stories of Harvard Medical School's students, scientists, physicians and patients illuminate our achievements and the transformative discoveries and patient care that take place at HMS each year. In this year's 2017-18 Dean's Report, we invite you to learn more about our most recent accomplishments and the work that makes HMS such an extraordinary institution. Past issues of the Dean's Report are available through the Dean's Report archive; download the current issue here.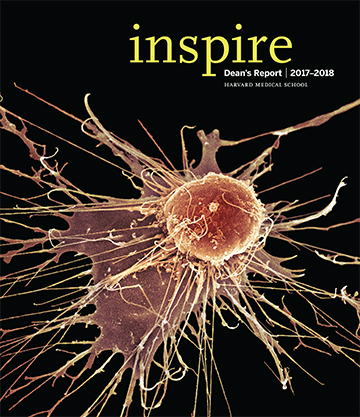 For printed copies, please contact: Bobbie Collins in the HMS Office of Communications and External Relations.
To view the Honor Roll of Donors, visit hms.harvard.edu/honor-roll.