Elections
Alumni Council Winners
 
Councilor: First Pentad
Classes of 2012–2016

Councilor: Fourth Pentad
Classes of 1997–2001

Councilor: Seventh Pentad
Classes of 1982–1986

Councilor: Eighth Pentad
Classes of 1977–1981

Councilor-At-Large
---
COUNCILOR: FIRST PENTAD
Classes of 2012–2016
Jacqueline Boehme, MD '15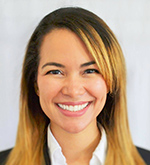 Boston, MA
Medical Resident, Massachusetts General Hospital
BIOGRAPHY
Jacqueline Boehme, MD, is originally from the Dominican Republic and moved to the United States when she was 2-years old. She attended Winter Springs High School, where she was the President of the Mu Alpha Theta Math Honor Society and Editor-in-Chief the Ursidae Yearbook (a national award-winning high school yearbook), for which she was presented "The Most Motivated Award" in 2004 and "The Yearbook Award" for her exemplary leadership in 2007. She won various awards with the Latin Club, most notably, "Summa Cum Laude" in the US National Latin Examination (2004, 2005), as well as 1st in the state for her painting depicting the mythology of Arachne. Jacqueline became a Gates Millennium Scholar in 2007. She subsequently attended the Burnett Honors College at the University of Central Florida (UCF) and earned her B.S. Summa Cum Laude in Molecular Biology and Microbiology, graduating with a GPA of 4.0. She was highly involved in research and community service at UCF; she volunteered biweekly for four years at the Shepherd's Hope Health Center for the uninsured, serving various roles including medical interpreter. She was awarded the "Most Motivated Award" again in 2008 by the Pre-Professional Medical Society, as well as became the university's representative as Miss UCF with the Miss America Organization. She placed top ten in the Miss Florida competition, where she earned the National Allman Medical Scholarship. Jacqueline was a UCF President's Scholar and was designated The Order of the Pegasus, the most prestigious award at UCF for her outstanding leadership and community service. Thereafter, she attended Harvard Medical School, where she continued to pursue her developing research interests in the equitable distribution of healthcare resources. She traveled to a small village in Ugunja, Kenya, where she worked to develop a medical records system with the local people of the Ugunja Community Resource Center during the summer of 2012, while living in a mud hut and enjoying the local culture. Jacqueline also completed an optional thesis at HMS regarding the effects of concurrent illness on postoperative resource use and potential targeted preventive measures based on those results. She played various roles in artistic activities at the medical school, including a lead role in the Second Year Show and being elected to sing with her band for Dean Flier at his retirement party in 2016. Leadership activities included serving as a member of the HMS Admissions Committee, designing the HMS Graduating Yearbook as the sole Student Editor, and serving on the Selection Committee for the Faculty Assistant Dean of Student Affairs & Office of Recruitment and Multicultural Affairs. She graduated Cum Laude from HMS in 2016. Now as a prelim intern in Medicine at Massachusetts General Hospital (MGH), Jacqueline finds time to share her love of the program with prospective candidates by leading dinners the night before the interviews and taking interviewees on tours of MGH. She excitedly awaits her transition to the Brigham & Women's Hospital, where she will continue her career in Anesthesiology and plans to pursue a fellowship in Critical Care Medicine.
PERSONAL STATEMENT
As an intern in medicine, I have been able to discern the dynamic state of medicine first-hand – the HCAP I learned about as a third-year medical student is but a term of the past, as we learned that the true risk factors for antibiotic resistance lie more in prior IV antibiotic therapies than from where a patient has presented; Hepatitis C has become another curable success of Infectious Disease medicine; and the endless mutations in lung cancer have become a repertoire of targeted therapies that allow months to years of meaningful life. Moreover, I have been privy to the stories of the mentorship that has allowed each of these achievements to blossom from the creative mind of someone who was once an intern like me.
Collaborations such as HMS The Alumni Council connect us to the communities that supported each one of us HMS alumni in growing to be the investigators, doctors, hospital administrators, entrepreneurs, and leaders in health care that we will each eventually become. They remind us that we did not make it here alone. More importantly, they not only bond us to the incredible community from which we came but also the vast network of caring leaders with whom we can collaborate to see our dreams for the future to fruition. I would greatly enjoy having a role in supporting these connections between alumni to each other and alumni to the school, and to help blossom the relationships and networks that fuel the dreams that were started when we learned to auscultate with a stethoscope.
Moreover, the present is dynamic and the future is continually in the hands of those just beginning - current students. It would be a true pleasure to help connect students and alumni as well to continue the ever-expanding family of HMS.
DOWNLOAD THIS CANDIDATE'S CURRICULUM VITAE
---
COUNCILOR: FOURTH PENTAD
Classes of 1997–2001
Jennifer Mack, MD '98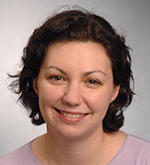 Brookline, MA
Assistant Professor of Pediatrics, Harvard Medical School, Dana-Farber Cancer Institute/Boston Children's Hospital
BIOGRAPHY
Jennifer (Jenny) Mack, MD MPH, is a pediatric oncologist at Dana-Farber Cancer Institute and Boston Children's Hospital, where she serves as the Associate Director of the Pediatric Hematology/Oncology fellowship program and the Associate Chief of Pediatrics for Population Sciences.
Dr. Mack entered medicine with a goal of learning to provide palliative care. After completing her undergraduate studies at Stanford with a degree in Biology and honors in Humanities, she worked in an AIDS residence in Connecticut, where young people without in-home caregivers came for their terminal care. She attended Harvard Medical School (MD 1998) and, finding herself drawn to care of children, went on to residency in Pediatrics at Boston Children's Hospital and Boston Medical Center, followed by Pediatric Hematology/Oncology fellowship at Dana-Farber and Boston Children's. She also completed a fellowship in Pediatric Palliative Care at Dana-Farber and Boston Children's, and a fellowship in Pediatric Health Services Research, which was accompanied by a Master of Public Health degree at Harvard (MPH 2005).
Upon completion of fellowship, Dr. Mack remained at Dana-Farber/Boston Children's, combining clinical work in pediatric oncology with research. Her primary research focus is in patient-physician communication, especially communication about prognosis and the end of life. Much of her work focuses on how communication heals and fosters decision-making reflective of patients' deepest values. Her work has crossed the age span, from children to the adolescent/young adult population to older adults, and has evaluated communication and decision-making at diagnosis, advance care planning and end-of-life decision-making, the development of the therapeutic relationship between patients and physicians, and, in converse, the underpinnings of difficult relationships between patients and physicians. A second area of interest is in cancer care quality, including use of medical interventions and hospice near the end of life. 
Along with clinical work and research, Dr. Mack served as the Clinical Director of Inpatient Oncology at Boston Children's from 2005-2009, and since 2009 has been the Associate Program Director for the Pediatric Hematology/Oncology Fellowship Program. She also mentors fellows and junior faculty in their own research, which touches on issues of communication disparities, the ethics of genomic tumor profiling, and conversations about late effects of cancer care, among other topics.
For many years, Dr. Mack was mentored by the remarkable Jane Weeks, MD MSc. Her life was forever changed by that mentorship.
Dr. Mack lives in Brookline, Massachusetts, with her husband and their children.
PERSONAL STATEMENT
I am honored to have been nominated as a candidate for the HMS Alumni Council. When I entered HMS in September 1994, I found myself among some of the most remarkable people I had ever met. While my path seemed ordinary, I was surrounded by people who had traveled incredible roads to get here. And we all sat down together to puzzle over a spy and an umbrella, to unearth life's mysteries in a cadaver, and to hold a stethoscope to a living chest for the first time. What a wonderful time.
As a young student, however, this was also a time of personal uncertainty, when I found myself seeking knowledge, experience, and a path, and lacking all of these. Ultimately I found my path and forged a career, but this happened after countless episodes as a medical student of standing in just the wrong place in the hospital room, knowing the answer but not saying it, or being asked the answer and having no idea. The joys of inspiration and discovery went hand in hand with insecurity and fear that I would never get it right.
This is why alumni and students need one another. Students hold deep excitement, but also deep fear. Alumni sometimes forget they ever had either. Building connections between the students and alumni, and increasing engagement of alumni in student life at HMS, has so much to offer all of us. In addition, we live in a complicated political climate in which many worry about what is ahead; this is a time to engage with the larger HMS community to do work that matters on behalf of the communities we serve. I would be honored to work with the Alumni Council to build and strengthen these bridges for the benefit of HMS and all those it reaches.
DOWNLOAD THIS CANDIDATE'S CURRICULUM VITAE
---
COUNCILOR: SEVENTH PENTAD
Classes of 1982–1986
Toren Finkel, MD '83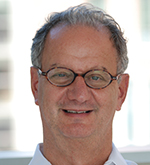 Bethesda, MD
Chief, Center for Molecular Medicine, National Institutes of Health
BIOGRAPHY
Toren Finkel is currently the Chief of the Center for Molecular Medicine which is located on the Intramural Campus of the National Institutes of Health in Bethesda, Maryland.  His laboratory focuses on the molecular basis of mammalian aging, with a particular emphasis on the role of mitochondria and metabolism in the aging process. Toren was born in Washington DC. His father had come to DC after serving in the army during WWII to take a position as a violist in the National Symphony Orchestra. His mother taught third grade. His undergraduate education was obtained from the University of Maryland, where he graduated Summa Cum Laude with a degree in Physics. He entered the HMS/HST program in 1979, graduating seven years later with a combined MD/PhD degree. His PhD degree was in Biophysics from Harvard's Graduate School of Arts and Sciences, with his thesis worked performed at the Dana Farber Cancer Institute.  
Following medical school, Toren undertook a medical residency at the Massachusetts General Hospital and then completed a cardiology fellowship at Johns Hopkins Hospital. In 1992, after completing his fellowship, he was offered a position in the Cardiology Branch of the National Heart, Lung and Blood Institute (NHLBI) in Bethesda. Over the ensuing 24 years, he has held various positions within NHLBI including serving as Chief of the Cardiology Branch, as well as, Chief of the Translational Medicine Branch. He also has for many years held an adjunct position at Johns Hopkins.
Toren's lab has published nearly 200 manuscripts in journals such as Science, Nature and the New England Journal of Medicine. He is a member of the American Society for Clinical Research (ASCR), the Association of American Physicians (AAP) and a Fellow of the American Association for the Advancement of Science (AAAS). He serves on numerous editorial boards including currently serving on the Board of Reviewing Editors for Science. Although his work is primarily supported by NIH Intramural Funds, his laboratory has received support as a Senior Scholar of the Ellison Medical Foundation and by the Leducq Foundation, where he currently serves as the US coordinator for a Transatlantic Network studying cardiac regeneration.
Toren and his wife Beth have been married for 32 years. Beth currently works for a non-profit association in Washington. They live in Bethesda and have two grown daughters, Kira and Nadia, and one poorly-trained but lovable goldendoodle named Sherlock.
PERSONAL STATEMENT
Recently, I had the good fortune of being in New York City to give a scientific presentation. That night, after the meeting had finished, I hastily organized a dinner with two former HMS classmates who live in the city. We all had chosen different paths after graduation.  One classmate was in private practice, the other was a hospital-based academic physician, and then there was me, someone who runs a research lab at the NIH. Yet there we were, more than thirty years later, talking and laughing as if no time had passed at all.  We talked about other classmates we had run into, how medicine had changed over our careers and raised a glass to honor a dear friend and classmate who was recently taken from us-way too soon. That night helped crystalize what HMS has meant to me. I had always known that my time in Boston had provided the academic tools and intellectual foundation that allows me to run my research laboratory. However, that evening, after a bit too much Pinot Grigio and Osso Buco, I realized that it had also provided something far less tangible but far more important. Our time at HMS has created an immutable and invisible bond that holds us together and that even three decades later continues to shape and inform us. To me, serving on the Alumni Council revolves around the opportunity to help strengthen that common bond. I can think of no great honor.
DOWNLOAD THIS CANDIDATE'S CURRICULUM VITAE
---
COUNCILOR: EIGHTH PENTAD
Classes of 1977–1981
Robert Barbieri, MD '77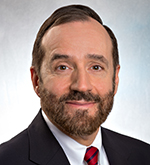 Wellesley, MA
Chair, Department of Obstetrics and Gynecology, Brigham and Women's Hospital
BIOGRAPHY
Robert Barbieri is passionate about advancing medical education and communicating medical information that could help to improve patient care.  
He is a 1977 graduate of Harvard Medical School (HMS). He completed an internal medicine residency at the Peter Bent Brigham Hospital and an obstetrics and gynecology residency at the Brigham and Women's Hospital (BWH).  He completed a fellowship in endocrinology and metabolism at Massachusetts General Hospital (MGH) and a fellowship in reproductive endocrinology and infertility at the BWH.  He is board certified in Internal Medicine, Endocrinology and Metabolism, Obstetrics and Gynecology and Reproductive Endocrinology and Infertility. His research has focused on common problems in gynecology including, endometriosis, fibroids and the polycystic ovarian syndrome.  Since 1993 he has been the Chair of Obstetrics and Gynecology at the BWH and the Kate Macy Ladd Professor of Obstetrics, Gynecology and Reproductive Biology at HMS. He served two 4 year terms as the Chair of the Executive Committee of the Brigham and Women's Physician Organization.
Core to his professional activities has been serving and supporting students and residents as they develop into independent physicians and scientists. For the past 24 years he has been the Associate Clerkship Director for the HMS core clinical clerkship in obstetrics and gynecology at the BWH.  For a decade he served as the program director for the integrated BWH and MGH residency in obstetrics and gynecology.  
He is committed to consolidating medical information in a format that can be effectively used by medical students and physicians to advance the care of patients.  For the past 17 years he has been the Editor-In-Chief of UpToDate, Obstetrics and Gynecology and OBG Management.  UpToDate has become the world's most widely used source of medical knowledge for clinicians caring for patients.  OBG Management is one of the most widely read magazines by U.S. obstetricians-gynecologists.
On the national scale, he is a past President of the Association of Professors of Gynecology and Obstetrics (APGO), and the APGO Medical Education Foundation.  He has served on the Board of Directors of the American Society of Reproductive Medicine and as the Chairperson of the National Institutes of Health, Reproductive Biology Study Section (Initial Review Group).  He is a past-Chair of the Massachusetts Section of the American College of Obstetricians and Gynecologists. 
Dr Barbieri graduated from Yale College and resides with his wife Ronee, an obstetrician-gynecologist, in Wellesley, MA.  His daughter is a social worker and his son is a resident in dermatology.
PERSONAL STATEMENT
I am honored to be considered for election to the Harvard Medical School (HMS) Alumni Council.  My passion is to contribute to the development of the next generation of physicians, investigators and innovators who will advance the health of our patients and communities.  If elected I hope to encourage all alumni to contribute to the personal and professional development of our students, residents, fellows and young physicians. 
As an Associate Clerkship Director for the HMS core clerkship in obstetrics and gynecology at Brigham and Women's Hospital, I have been privileged to work with 24 classes of HMS students during a defining year in their personal and professional development, the transition to being a doctor.  One goal of the alumni council is to help build relationships between alumni and current students. Over the past 24 years, I have helped to build bonds between current HMS students and alumni who are residents, fellows and faculty.
Dr. Francis Peabody, speaking to HMS students, famously advised that "One of the essential qualities of the clinician is interest in humanity, for the secret of the care of the patient is in caring for the patient." (JAMA 1927; 88: 877-82.).  As healthcare systems evolve to be patient-centered, so too must institutions of higher education become ever more focused on the needs and development of their students, becoming in the process more student-centered.  To paraphrase Dr. Peabody the secret of medical education is caring for the student.  
For the past 40 years HMS has been my home.  Welcoming new students, residents and fellows to our community of scholars, and guiding their development as leaders has been immensely fulfilling.  HMS and its health system affiliates are great forces for social good and we are continually challenged to be better and do more. 
DOWNLOAD THIS CANDIDATE'S CURRICULUM VITAE
---
COUNCILOR-AT-LARGE
Lakshmi Halasyamani, MD '93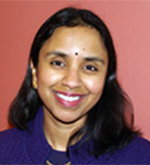 Chicago, IL
Chief Quality and Transformation Officer, NorthShore University HealthSystem
BIOGRAPHY
Dr. Halasyamani is currently the Chief Quality and Transformation Officer at NorthShore University HealthSystem, an integrated delivery system with four hospitals and a multi-specialty physician group with almost 1000 physicians.
Lakshmi grew up in rural Illinois and attended St. Louis University and then Harvard Medical School, graduating cum laude in 1994.  She then trained and served as a chief resident in Internal Medicine/Primary Care at Brigham and Women's Hospital.  After joining the faculty of the University of Chicago, she found that she loved inpatient medicine most and became a hospitalist.
In 2000, Lakshmi started the hospital medicine program at Saint Joseph Mercy Health System based in Ann Arbor, Michigan, and subsequently led hospital-wide care improvement initiatives in a variety of leadership roles while also earning her Six Sigma Black Belt.  As Chief Medical Officer of the health system, Lakshmi led establishment of a patient-centered, team-based, data-driven environment for patient care initiatives that fostered major improvement in a range of safety culture and clinical outcome metrics.  She served on the Board of Directors for the Society of Hospital Medicine from 2007-2013. In 2013, Lakshmi was awarded the Michigan Health and Hospital Association's Keystone Center Patient Safety and Quality Leadership award, for her leadership in improving quality and patient safety, and specifically recognizing her role in leading care management of hundreds of patients affected by contaminated epidural steroid injections.
In January 2014, Lakshmi became the Chief Medical Officer of Cogent Healthcare, the largest privately held hospital medicine and intensive care company in the United States, and worked to align over 900 clinical providers in multiple care improvement initiatives across 95 hospitals.  In 2016, she transitioned into her current role at NorthShore University HealthSystem. 
Throughout her career, Lakshmi has published widely in the field of hospital medicine and quality improvement, co-edited a textbook on hospital medicine, and authored multiple book chapters.  In addition to her work in hospital medicine and quality improvement, Lakshmi is active in her community and has helped to build a multi-faceted community health center in South India.
She is married to Matthew Davis (HMS '94) who is on faculty at Northwestern University.  They have two children, Seetha (19) and Krishna (14).
PERSONAL STATEMENT
I am delighted to have the opportunity to serve as a member at large of the HMS Alumni Council.  My primary motivation to serve on the Council is the prospect of contributing to discussions and new initiatives with a diverse group of people who have built on their formative HMS experiences to have a positive impact on care, care delivery, and the communities they serve.
Over my career, I have had the privilege to provide inpatient and outpatient care for patients and families, work in interdisciplinary teams, and serve in leadership roles with organizations to help improve systems dedicated to equitable, high-quality, timely health care.  Although as a medical student and resident I did not recognize the importance of physicians in improving systems of care, as an attending the need for this work quickly became clear to me. 
Along the way, I have realized the critical role that reflection, self-awareness, and humility play in this journey.  We have created complex systems of care that sometimes serve the needs of physicians better than those of our patients, and that insight becomes especially clear when we or someone we love becomes the patient. 
As a member of the Alumni Council, I will advocate for roles that physicians – and those in the journey to become physicians – can play in shaping our own culture and the cultures of the organizations and communities we serve.  The ability to participate and listen is critical to effective leadership, and contemplating how students can best begin to have those opportunities in health care may help us change the organizational dynamics and hierarchies that are often at cross-purposes with the goals that we are collectively trying to achieve. 
Thank you for the chance to serve you on the Alumni Council. I know that my time at HMS launched me into a career dedicated to perpetual improvement of health care systems, in ways that I never imagined when I walked on the Quad. I hope that, wherever your own HMS journey has taken you, it has been filled with learning and personal growth.
DOWNLOAD THIS CANDIDATE'S CURRICULUM VITAE
---