Elections
2016 Council Election
Alumni Council Election Winners
 
President-Elect

Vice President

Councilor: Third Pentad
(Classes of 2001–2005)

Councilor: Sixth Pentad
(Classes of 1986–1990)

Councilor: Tenth Pentad
(Classes of  1970 and beyond)

Councilor-At-Large
---
PRESIDENT-ELECT
Michael Rosenblatt, MD '73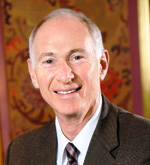 Newton Center, MA
Executive Vice President and Chief Medical Officer, Merck & Co., Inc.
BIOGRAPHY
Michael Rosenblatt has had a wide variety of leadership roles in both academic medicine and the biopharmaceutical industry as a physician-scientist, educator, healthcare executive, and practicing physician.
At Harvard, he served for 10 years as the George R. Minot Professor of Medicine and the Robert H. Ebert Professor of Molecular Medicine.  At various times he also held the posts of: Chief of the Endocrine Unit, Massachusetts General Hospital; Director of the Harvard—MIT Division of Health Sciences and Technology and Master of the HST Society; and President of the Beth Israel Deaconess Medical Center.
From 2004-2009, he was Dean of Tufts University School of Medicine.
Prior to these positions, he was Senior Vice President for Research at Merck where he co-led the worldwide development of alendronate (Fosamax), a leading therapy for osteoporosis.  After nearly 20 years in academia, he returned six years ago to Merck, where he is currently Executive Vice President and Chief Medical Officer.  In this position he represents an independent voice of the patient and medicine inside the company at its highest level.
Committed to innovation, he is a founder of two biotech companies:  ProScript (which discovered bortezumib (Velcade)) and Radius (women's health).  He has served on the boards of directors and scientific advisory boards of several biotech companies. Bone biology, osteoporosis, parathyroid hormone-receptor interactions, and the mechanisms responsible for breast cancer metastasis to bone have been targets of his research.
He writes and lectures in the U.S. and abroad on the topics of academia – industry interactions, big data (its opportunities and pitfalls), "compassionate use" access to experimental medicines, drug pricing and value, issues in the conduct of clinical trials, and sharing of clinical trials data.
Dr. Rosenblatt was elected to the American Society of Clinical Investigation, the Association of American Physicians, and he has served as President of the American Society for Bone and Mineral Research.   He is a Fellow of the American College of Physicians and the American Association for the Advancement of Science.  He was a member of the Board of Scientific Counselors of the National Institute of Diabetes and Digestive and Kidney Diseases of the NIH.  He has testified before a Senate hearing on U.S. biomedical research priorities and has been a consultant to the U.S. President's Council of Advisors on Science and Technology. 
From 2007-2011 he was a member of the HMS Alumni Council and currently is a member of the HMS Board of Fellows and the research advisory committees of Massachusetts General Hospital and Brigham and Women's Hospital.
Dr. Rosenblatt received an A.B. from Columbia summa cum laude.
He resides in Newton, MA with his wife, Patricia. They have two children and five grandchildren.
PERSONAL STATEMENT
I remember clearly the moment I realized how much HMS meant to me.  After graduating, I was on the HMS faculty for 15 years.  But then we left Boston.  Returning 10 years later, I spoke to the students as the new Master of the HST Society.  Immediately I felt how much I had missed HMS, and how important and magical medical education is.  Soon I was counseling students on "new pathways" to careers in medicine, some not so conventional at the time—a very rewarding experience.
Now there's a new curriculum and a new dean will arrive – what a time of change, and what opportunities for alumni. Alumni contribute so much to medicine and society. I am deeply honored to be a nominee for President of the Alumni Council.
In recent years, I worked with alumni and Dean Flier as a member of the Alumni Council.  Currently, I am on the HMS Board of Fellows. As a former dean of a medical school (Tufts), I know how valuable alumni are and how much they contribute to a school's success. HMS alumni are a sounding board and provide wise counsel. They serve as mentors for students. And they provide financial and other key resources. We alumni form a network of physicians in front-line health care, the laboratory, and in the developing world.  We generate policy, invent new therapies, advance medicine through journals, and harness information technology – to name just a few activities.
I continue to do some teaching at HMS.  I know how exciting it is to contribute to the education of HMS students, and to help guide them as they launch their careers.  If I had the honor to serve as President, I would work to engage alumni as much as possible in preparing these talented physicians of the future. 
DOWNLOAD THIS CANDIDATE'S CURRICULUM VITAE
---
VICE PRESIDENT
Nancy Oriol, MD '79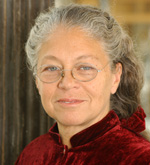 Cambridge, MA
Dean of Students, Harvard Medical School
Associate Professor of Anaesthesia, Department of Anaesthesia and Critical Care at Beth Israel Deaconess Medical Center
BIOGRAPHY
Nancy E. Oriol, MD. is Dean for Students at Harvard Medical School, Associate Professor of Anaesthesia in the Department of Anaesthesia and Critical Care at Beth Israel Deaconess Medical Center, and Lecturer in Social Medicine in the Department of Global Health and Social Medicine.
Dr. Oriol graduated from Harvard Medical School in 1979, completed residency in Anesthesiology at the Beth Israel Hospital and was appointed Director of the Division of Obstetric Anesthesia. Her research included: studying the effects of maternal cocaine use on fetal outcome, an analysis of heart rate variability as a measure of fetal well-being, and developing an anesthetic technique which allows laboring women to ambulate. She is the inventor of two medical devices: the NEO-VAC Meconium Suction Catheter for newborn resuscitation and a fetal data processing system and method for assessing fetal heart rate variability to detect fetuses at risk for birth asphyxia. She was a member of the first National Task Force that established the Practice Guidelines for Obstetric Anesthesia.  
At HMS Dr Oriol has been a lecturer, tutor, mentor and research advisor. She created educational innovations that have been replicated nationally and internationally: co-initiating the use of mannequin simulation to teach basic and clinical science to preclinical medical student, initiating the Office of Advising Resources and co-directing the Mentored Clinical Casebook, a unique blend of narrative medicine and basic and clinical science. As dean for student she has been involved at a national level including participating on a multigenerational team reflecting on the interplay of today's generations in medicine.
Inspired by her experiences growing up in urban North Philadelphia in the pre-civil rights days, Dr. Oriol has worked to address disparities in health through developing clinical and educational linkages with local communities.  She co-founder the Family Van, a mobile health clinic that serves Boston's disadvantaged communities. The Van also provides students with valuable service-learning experiences: they compete scholarly projects on the impact of the social determinates on health and they provide direct service learning how to effectively engage all types of patients. The Family Van model has been copied broadly.  She co-created a collaborative research network of mobile clinics; co-designed an online ROI calculator for mobile clinics, that was given a "Prevention Invention Award" by the National Partnership for Prevention and; in collaboration with Health and Human Services, co-created of a Public Health Quality Assessment Tool available on the AHRQ Innovation Exchange. For these endeavors Dr. Oriol was awarded the Massachusetts Medical Society Special Award for Excellence in Public Health, the 2015 Suffolk District Medical Society Community Clinical of the Year and the HMS lifetime Community Service Award. This work was the basis of her 2015 TEDx Talk, "Anesthesia Dreams" -  on service as a way of life – that she delivered to a standing ovation.
Dr Oriol is married with 3 grown children who all live in Cambridge MA.  In her spare time she has worked with her husband Jack Morway, a designer/builder, and their entire family, to renovate and build several unique houses in New England. 
PERSONAL STATEMENT
I am honored to be nominated for Alumni Council Vice President. If elected I hope to help build an alumni network that connects across all the stages of our lives, beginning as each new class enters.
As dean for students I have had the privilege to usher in and shepherd through seventeen classes of students. I have worked under three Deans and five Education Deans. I have participated in the three curriculum reforms and oriented, advised, mentored and at the sad times, mourned some of the most amazing young people.
This past year, working with the alumni office, we created a career-advising program that matches students with alumni. Given that medicine is changing and career paths are evolving, our alumni are uniquely suited to guide our students through this new landscape. The diversity of interests that is the hallmark of our students, continues in the diversity of interests of our alumni. It is clear that as our students become our alumni they maintain the creativity they brought with them as students in the first place.
In addition to career advising, it would be very enriching for the alumni to get more involved with our students. From the vantage point as longstanding dean for students I would work to facilitate greater connection.  Each new class of students brings skills and inclinations unheard of just a few years ago. So our students are uniquely suited to help guide and inspire us, the alumni, as we witness them challenging and changing the world. 
HMS is in the midst of major changes: a curriculum reform that is changing what, when and how we teach, a search for a new dean and the digital and personal revolutions in healthcare. What an important time to strengthen the links between our school and our 10,000 alumni.
DOWNLOAD THIS CANDIDATE'S CURRICULUM VITAE
---
COUNCILOR: THIRD PENTAD
Classes of 2001–2005
Fidencio Saldaña, MD '01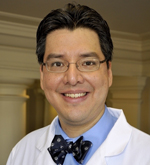 Roslindale, MA
Cardiologist, Brigham and Women's Hospital
Assistant Professor of Medicine, Harvard Medical School
BIOGRAPHY
Dr. Fidencio Saldaña was born in Los Angeles, California. He is the son of Mexican immigrants whose parents came to this country in search of a better life. Their example instilled in him the values of hard work, education, and service to others.  In addition, they inspired him to serve patients like his parents, patients who may be more prone to experience health care inequities.
Fidencio is a graduate of Stanford University where he majored in Human Biology. After a year of research he moved to Boston to attend Harvard Medical School for what he thought would be quick four year stint. Following graduation he trained in internal medicine, served as chief medical resident, and completed a fellowship in cardiology at Brigham and Women's Hospital (BWH). Prior to his cardiology fellowship he completed a master's program at the Harvard School of Public Health. He was actually born to be a medical educator but did realize this until his year as a chief medical resident at BWH which resulted in a shift from a career as a cardiovascular epidemiologist to medical education.
He joined the BWH/HMS faculty in 2008 where he began his career as a clinical cardiologist seeing predominantly Spanish-speaking patients in community health centers affiliated with BWH, fulfilling his dream of being able to care for people like his parents. He truly enjoys providing high quality cardiovascular care to patients in their own communities. His clinical expertise has been recognized through the election as Fellow by number of medical societies including the American College of Physicians, American College of Cardiology, and American Society of Echocardiography.
He began his career as an educator as an Assistant Program Director for the Internal Medicine Residency and Site Director for Patient Doctor 2 at BWH, the second year clinical skills course. Over the course of the next five years these educational roles would grow as he became course director for Cardiovascular Pathophysiology and Patient Doctor 2. In 2010 he was named Assistant Dean of Student Affairs and Associate Director of the Office of Recruitment and Multicultural Affairs. He has been elected to the Harvard Medical School Academy and has received multiple teaching and mentoring awards including the Harvard Medical School Charles McCabe Faculty Prize for Excellence in Teaching (Year III&IV).  Most recently he has played a key role in the development of the Pathways curriculum at HMS, helping to design the new clinical skills course, the Practice of Medicine. In addition, he currently serves on the  leadership board of the American Association of Medical Colleges (AAMC) Northeast Group on Student Affairs, and  is a national leader on the AAMC Committee on Student Diversity Affairs.
On February 29th of this year it was announced the Fidencio would be the next Dean for Students at HMS, succeeding Dr. Nancy Oriol after 19 years of service to HMS. This has been a truly humbling experience. He looks forward to working to provide HMS students with the best medical school experience possible.
Fidencio lives in Boston with his three children and his wife Ana who he met at the First Annual Harvard Graduate School Valentine's Day Dance. She also shares his love for education and works as a principal at the Rafael Hernandez School in Roxbury. 
PERSONAL STATEMENT
It is an honor to be nominated to the HMS Alumni Council.  As a prospective student in 1996, I recall visiting HMS during the second-look weekend.  I was in awe that I would have the opportunity not just to become a physician, but to do so at an institution like Harvard. I came from a humble background. My parents were both immigrants from Mexico who only had the opportunity of an elementary school education. My passion at the time was to become a physician that would help take care of and improve the care for underserved patients by working to eliminate health disparities. Today, I am a clinician educator caring for underserved patients, celebrating the beginning of my eighth year on the Harvard Faculty. I am so grateful for what the institution has given me over the last 20 years.
We are at a critical period in health care and medical education and our alumni can play an important role in shaping the future. We can be a very powerful support for our students during the formative years of their medical education. As we transition to a new Dean we hold the institutional memory of the core values of the institution. Finally, we tell applicants that the best part of HMS is the student body, that their fellow classmates will inspire them to be better physicians and better people. I would say the same holds true for our alumni as we were once the inspirational students that the faculty spoke about. We can continue to inspire one another to continue to shape Medicine for the best. 
DOWNLOAD THIS CANDIDATE'S CURRICULUM VITAE
---
COUNCILOR: SIXTH PENTAD
Classes of 1986–1990
Wanda Barfield, MD '89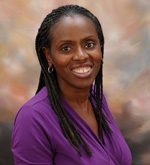 Tucker, GA
Director of the Division of Reproductive Health, Center for Disease Control and Prevention
BIOGRAPHY
Wanda D. Barfield, MD, MPH, FAAP, is the Director of the Division of Reproductive Health (DRH) at the Centers for Disease Control and Prevention (CDC).   She leads a staff of 180 in promoting optimal and equitable reproductive, maternal and infant health through research, surveillance, programs, and partnerships. DRH's portfolio includes work in preterm birth prevention, surveillance of sudden unexplained infant death, maternal death and response and prevention of maternal morbidity, chronic disease in women of reproductive age, and teen pregnancy. 
Wanda was born in Charleston, South Carolina, and grew up in Southern California. She attended the University of California, Irvine, and graduated Cum Laude with a bachelor's degree in Biological Sciences. She received her Doctor of Medicine and Master of Public Health degrees jointly from Harvard Medical School and School of Public Health, graduating Cum Laude. 
Wanda became an officer in the U.S. Army and completed a pediatrics residency at Walter Reed Army Medical Center in Washington, DC. Following her residency, she returned to Boston for a neonatal-perinatal medicine fellowship at Harvard's Joint Program in Neonatology (Brigham and Women's Hospital, Beth Israel Hospital, and Children's Hospital, Boston).  She returned to the Army after her fellowship as an attending neonatologist and, later, as the Director of Newborn Medicine Services at Madigan Army Hospital in Tacoma, Washington.
In 2000, Wanda joined CDC's Epidemic Intelligence Service (EIS) and transferred from the Army to the U.S. Public Health Service. At CDC, she continued her research in perinatal health issues, with a focus on racial disparities. In 2003, she was assigned to the Massachusetts Department of Public Health as a CDC Maternal and Child Health (MCH) Epidemiology Field Assignee where she focused on integrating public health and clinical services to improve regionalized perinatal systems of care for the state. She returned to Atlanta in 2006 and was named Director of DRH in 2010.
Wanda is also Associate Professor of Pediatrics at Uniformed Services University of the Health Sciences and Adjunct Assistant Professor at Emory University School of Medicine. She is an active fellow in the American Academy of Pediatrics (AAP) and serves as the CDC Liaison to the AAP's Committee on Fetus and Newborn and Section on Neonatal-Perinatal Medicine. She is also a member of the Society for Pediatric Research and the American Pediatric Association. 
Wanda's research includes 80 peer-reviewed publications in perinatal morbidity and mortality; early child health services utilization; improving access to risk-appropriate perinatal services; and advancing the quality of women's, maternal, and child health through data for public health action. She has received awards for her exemplary leadership in responding to maternal health issues affecting pregnant, postpartum, and lactating women during disasters and pandemics such as the 9/11 attacks, Anthrax, Pandemic Influenza, and Ebola.  She has also received awards for contributions to Teen Pregnancy Prevention efforts and an innovation award for collaborative efforts to reduce U.S. infant mortality.
She remains board-certified in both General Pediatrics and Neonatal-Perinatal Medicine and continues to provide clinical care to critically ill newborns.
PERSONAL STATEMENT
I am honored to be considered for the Harvard Medical School (HMS) Alumni Council.  My time at HMS and my subsequent return for a fellowship in Neonatology, were defining moments in both my personal and professional careers.  Being in an environment like HMS, where you could imagine anything, constantly learn and acquire skills for life-long learning, helped establish my exciting career in medicine and public health. The support of HMS mentors, both then and now, has been invaluable.
HMS gave me the foundation and prepared me for some unique challenges – from leading a group of medical professionals in the Sinai as part of the Multinational Force and Observers, to conducting syndromic surveillance in NYC during 9/11, to caring for babies of military families in five different parts of the world.  
Medicine, and the way we provide care, continues to change. We as a nation are now focused more than ever on the health of populations and ways that policies and environments affect the way we live and stay healthy.  In my current job, I get to see how collaboration and evidence-based quality improvement can make substantial reductions in teen births, preterm birth, and infant mortality. 
I know there will be unique challenges ahead for new generations of HMS students. We continue to be confronted with new, emerging infections and non-communicable diseases that challenge health. 
Life-long learning will be key to sustaining the excellence for which Harvard is so well known. 
Being on the council would be a unique opportunity to work with the Dean and other council members to promote and provide life-long learning experiences for students and alumni and to support innovative ways for alumni to remain connected to HMS.  It would be an honor and a privilege to give back to an institution that has given me so much. 
DOWNLOAD THIS CANDIDATE'S CURRICULUM VITAE
---
COUNCILOR: TENTH PENTAD
Classes of 1966–1970
Marshall Wolf, MD '63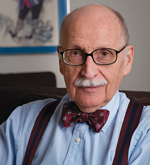 Chestnut Hill, MA
Professor of Medicine, Brigham and Women's Hospital
BIOGRAPHY
Marshall Wolf is a graduate of Harvard College (1958) and Harvard Medical School (1963).  He was a medical resident at the Peter Bent Brigham Hospital (1963-1965, 1967-1968), a Research Associate at the National Institutes of Health (1965-67) and a fellow in cardiology at the West Roxbury Veterans Administration Hospital with David Littmann (1968-69)and at the Harvard School of Public Health with Bernard Lown (1969-1972).  He was a cardiologist and primary care physician at the Harvard Community Health Program (1970-1974).
In 1972, Gene Braunwald gave him what Marshall always felt was the best job in American academic medicine, director of the medical residency programs at the Peter Bent Brigham Hospital, a role he remained in until 2000. 
For the next 15 years, he had an even better job, relinquishing his administrative role but continuing to teach, mentor and practice at the Brigham and Women's Hospital.  In October, 2015, he closed his practice, but remains at the Brigham and Women's Hospital,  teaching and mentoring medical students, residents and faculty.
In his role as medical residency director, he and Bill Branch established one of the first primary care training programs as well as a program in medical humanism to provide residents the opportunity to discuss with their peers and faculty such issues as making mistakes, setting limits on one's professional activities, and dealing with difficult patients and colleagues.  He also started a Global Health program (with Paul Farmer, Jim Kim and Howard Hiatt) and a research residency which provided medical students with on-going research the opportunity to maintain their research momentum during their clinical training. 
Marshall has won many teaching and mentoring awards and more than half of his 2000 former trainees are now professors of medicine.  He is most proud that he and his bride of 55 years, Katie (HMS 1963-a relationship which began day one of HMS at the foot of their cadaver) made training at the Brigham a kinder, more nurturing and supportive experience.
PERSONAL STATEMENT
I am hopeful that if I am honored by election to the Alumni Council, I will be able to participate in activities which will improve the clinical education of our medical students and better prepare them for their residencies and post-training clinical activities. 
I would encourage the medical school to elicit from its graduates data about those clinical skills which, had they been more developed, would have improved their clinical proficiency and would have been of benefit to them as trainees and to their patients.   Having obtained such feedback, I would hope to participate in the development of new educational experiences as well as the critical evaluation of such initiatives.
Finally, I would  hope to participate in a program to provide appropriate recognition and reward to faculty for their participation in these educational efforts.
DOWNLOAD THIS CANDIDATE'S CURRICULUM VITAE
---
COUNCILOR-AT-LARGE
Jennifer Chen, MD '09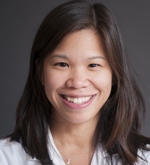 Brookline, MA
Research Fellow in Medicine (EXT), Massachusetts General Hospital
BIOGRAPHY
Dr. Jennifer Y. Chen is a gastroenterology and hepatology fellow at Massachusetts General Hospital. Born to Taiwanese immigrants, she grew up in Edison, New Jersey. She graduated from Harvard College (1999) with a degree in government. As a college student, her experiences at Partners in Health inspired her to pursue a career in global health and medicine. She worked at the World Health Organization prior to beginning Harvard Medical School in 2004. As a first-year medical student, she helped lay the groundwork for a study by Dr. Roger Shapiro in Gaborone, Botswana. Given the richness of this experience, she jumped at the opportunity to return to Botswana after her second year at HMS as a Doris Duke International Clinical Research Fellow. She initiated a study to analyze rates of adverse pregnancy outcomes, including stillbirth and preterm delivery, among HIV-infected women in Botswana. In addition to presenting her results to the Botswana Ministry of Health, she completed a thesis at HMS and graduated with honors in 2009.
As an internal medicine resident at the Brigham and Women's Hospital, Jennifer developed a clinical interest in hepatology. She collaborated with the Chinese Center for Disease Control and Prevention on the management of viral hepatitis, and began her fellowship in gastroenterology and hepatology at Massachusetts General Hospital in 2012. Her current research interests include global health and liver fibrosis. She is working on a study to measure the feasibility and efficacy of a diagnostic and treatment algorithm to treat patients with chronic hepatitis B infection in Mbarara, Uganda. She also elected to pursue postdoctoral training in the laboratories of Drs. Raymond Chung and Alan Mullen, where she is investigating novel targets of hepatic fibrosis.  
Jennifer enjoys teaching medical students in the Patient-Doctor courses at HMS, and leads the Women in Gastroenterology and Hepatology group at MGH.  
Jennifer lives in Brookline, MA and is married to Ramon A. Partida (HMS 2008), a fellow in interventional cardiology at Massachusetts General Hospital. They have a 1-year old son named Oliver James and a 4-year old dog named Rafa (named after Rafael Nadal). They love spending time with their family, including Jennifer's parents Shirley and James Chen, and visiting their two favorite islands (Taiwan and Puerto Rico).
PERSONAL STATEMENT
I am so excited to have the opportunity to run for a position on the Alumni Council, and would be honored to serve.
Although I was hesitant to return to Boston for medical school, I can easily say that attending HMS was the best decision in my life for a multitude of reasons: the richness of the educational experience, the diversity of the students and faculty, and the overwhelming support from the faculty and administrative staff (particularly in Cannon Society). I was also extremely fortunate to meet my future husband, Ramon Partida (Class of 2008). I remember thinking early on that I was part of something special – a community in the truest sense of the word. I was surrounded by individuals with distinct interests, including those who aimed to redesign the health care system, those who sought to refine the patient-doctor relationship, and others who desired to treat patients in resource-limited settings, and it was clear that we were united in our desire to serve patients in the best possible way. With the support from the HMS faculty, we were stronger as a class than as individuals, and drew upon this strength when we tragically lost one of ours, David J. Magoon. He represented the best in our class, with his intelligence, humility, and kindness.
It would be a privilege to serve on the Alumni Council. I would love to give back to a place that means so much to me and my husband, and to help the council serve the HMS alumni community. If elected, I will strive to identify how the council can effectively expand its outreach efforts, on a national and international scale. 
DOWNLOAD THIS CANDIDATE'S CURRICULUM VITAE