Class of 1968
Class of 1968: 50th Reunion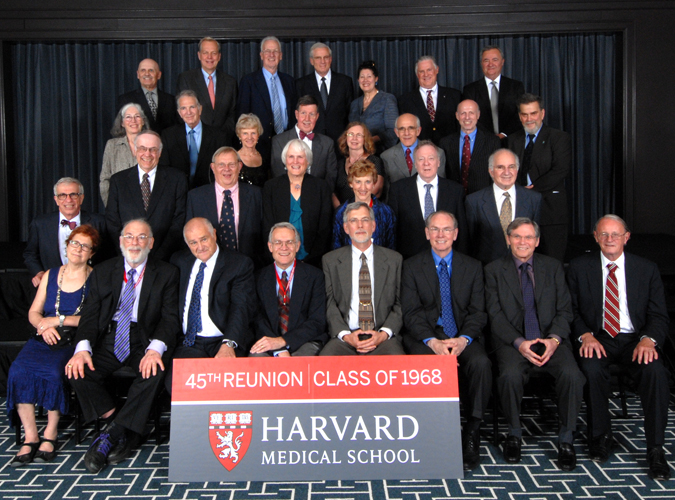 DOWNLOAD YOUR CLASS SCHEDULE
Reconnect with your class and enjoy class-specific programs. Click here to download a full schedule of events »
ADVANCE REGISTRATION IS CLOSED
You can register on-site for $100 on May 31 (8:30 a.m. - 2 p.m.) and June 1 (8:30 - 11:30 a.m.) in the lobby of the New Research Building (77 Avenue Louis Pasteur).
The Reunion Report Site is Now Closed. 
Thank you to everyone who submitted their entry to the Reunion Report. Your book will be mailed to you in May 2018. 
To make your voluntary payment for the Reunion Report click here »
Questions about Reunion? Call 617-384-8520.
---
We're currently recruiting members of your class to help organize and celebrate your Reunion. For more information on how to join, please contact your 50th Reunion coordinator, Lisa Santangelo-Feeley.
2018
Reunion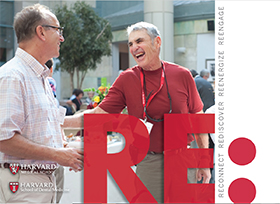 Classes ending in 3 or 8, Reignite the curiosity you enjoyed as a student. Reconnect with your classmates and Rediscover the campus during your Reunion.

To provide you with the best Reunion experience the Office of Alumni Engagement reserved rooms at special rates at premier Boston venues. Click here for details »
IMPORTANT
DATES 
May 31 - June 2: Reunion
June 30: Reunion class gift deadline
Committee
Michael Ascher, MD
Suzanne Boulter, MD
John Bullock, MD 
Robert  Colvin, MD
Sarah Donaldson, MD
Michael Droller, MD
Robert Frank, DMD
Alexander McBean, MD
David Oakes, MD
Laird Patterson, MD
Stephen Pauker, MD
Stephanie Pincus, MD
Thomas Pollard, MD
Ronald Tegtmeier, MD 
Peter Zawadsky, MD