Class of 1963
Class of 1963: 55th Reunion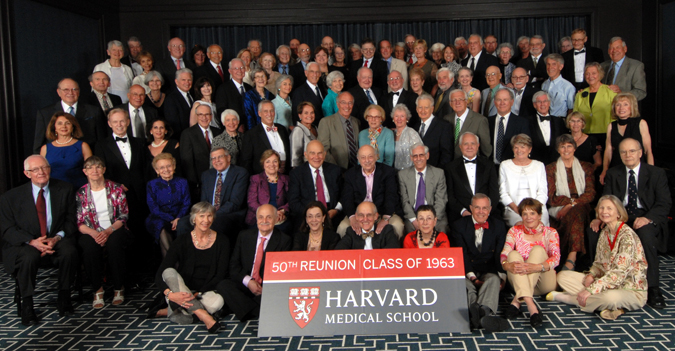 Thanks to those who came back for Reunion 2018. Stay tuned for event photos and other highlights.
The Reunion Report Site is Now Closed. 
Thank you to everyone who submitted their entry to the Reunion Report. All books have been mailed.
To make your voluntary payment for the Reunion Report click here » 
For more information on Reunion, please contact your 55th Reunion coordinator, Lisa Santangelo-Feeley.
2018
Reunion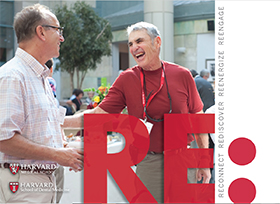 Classes ending in 3 or 8, Reignite the curiosity you enjoyed as a student. Reconnect with your classmates and Rediscover the campus during your Reunion.
Committee
James Beck, MD
Dale Cowan, MD
Paul Davis, MD
Francis Evans, MD
John Griffin, MD
Thomas Halpin, MD
Harley Haynes, MD
Cyrus Hopkins, MD
William Kates, MD
Robert Lewit, MD
Jim Lingley, MD
John Mendelsohn, MD
Richard Monson, MD
Gordon Moore, MD
David Papermaster, MD
David Preven, MD
Edwin Prien, MD
Charles Riordan, MD
Neil Shore, MD
Yong Uahwatanasakul, MD 
Andrew Warshaw, MD
Katharine Wolf, MD
Marshall Wolf, MD
IMPORTANT
DATES 
June 30: Reunion class gift deadline