Health Care Policy
News
Checking Up on Symptom Checkers
Hundreds of millions of times every year many of us turn to a new kind of online software called symptom checkers to try to self-diagnose our symptoms and to get advice on whether we should seek further medical care or just rest at home until we feel better.
But how good is the information we receive?
The first wide-scale study of the accuracy of general-purpose symptom checkers found that while the online programs are often wrong, they are roughly equivalent to telephone triage lines commonly used at primary care practices—and they are better than general Internet-search self-diagnosis and triage. The study, led by researchers at Harvard Medical School, is published in the BMJ.
"These tools may be useful in patients who are trying to decide whether they should get to a doctor quickly, but in may cases, users should be cautious and not take the information they receive from online symptom checkers as gospel," said senior author Ateev Mehrotra, associate professor of health care policy and medicine at HMS and Beth Israel Deaconess Medical Center.
Symptom checkers are hosted by medical schools (including Harvard Medical School), hospital systems, insurance companies and government agencies (including the United Kingdom's National Health Service). This type of software asks users to list their symptoms, using methods such as multiple choice checklists and free text entry.  Once a program has collected the information, the computer returns a list of potential illnesses that might cause the listed symptoms and suggests whether the patient should seek care immediately, visit a doctor in the next few days or use self-care methods, such as resting at home.
To test the symptom checkers, the researchers created standardized lists of symptoms from 45 clinical vignettes that are used to teach and test medical students and then inputted those symptoms into 23 different symptom checkers. Overall, the software algorithms that the researchers studied listed the correct diagnosis first in 34 percent of cases. The correct diagnosis was included in the top 3 diagnoses in the list in 51 percent of cases and in the top 20 in 58 percent.
In many cases, getting the exact diagnosis may not be as important as getting the correct advice about whether—or how quickly—to go to the doctor.
"It's not nearly as important for a patient with fever, headache, stiff neck and confusion to know whether they have meningitis or encephalitis as it is for them to know that they should get to an ER quickly," Mehrotra said.
Overall the 23 symptom checkers provided correct triage advice in 58 percent of cases with the checkers performing much better in more critical cases, correctly recommending emergency care in 80 percent of urgent cases.  In comparison, other studies have found that Internet search engines for urgent symptoms only led to content that suggested emergency medical treatment 64 percent of the time.
The symptom checkers that were evaluated tended to be overly cautious, encouraging users to seek care for situations where staying at home might be reasonable. The researchers noted that this tendency toward overly cautious advice encouraged people to seek unnecessary care—an outcome that health care reform seeks to minimize in order to reduce costs.
The researchers found that there was a great deal of variation between checkers, but none were without limitations; for example, checkers with the most accurate diagnoses (Isabel, iTriage, Mayo Clinic, and Symcat) were not on the list of the programs that did the best job of recommending the appropriate level of care for a given case (Healthychildren.org, Steps2Care and Symptify).
Symptom checkers are part of a larger trend of both patients and practitioners using online platforms for a range of health care tasks, such as patient-doctor chat sessions and algorithmic tools used to aid the diagnosis and triage of patients, the researchers said.
"The tools are not likely to go away," said first author Hannah Semigran, HMS research assistant in health care policy. "With symptom trackers, we're looking at the first generation of a new technology. It's important to continue to track their performance to see if they can reach their full potential in helping patients get the right care."
Other authors on the study were Courtney Gidengil, HMS instructor in pediatrics at Boston Children's Hospital and a physician scientist at the RAND Corporation, and Jeffrey Linder, HMS associate professor of medicine and a physician and researcher at Brigham and Women's Hospital.
Harvard Medical School's Family Health Guide is used as the basis for one of the symptom checkers evaluated. None of the study authors is involved with the HMS-related symptom checker.
This study was funded by the U.S. National Institutes of Health (National Institute of Allergy and Infectious Diseases grant #R21 AI097759-01).
News
Out of Breath and Out of Pocket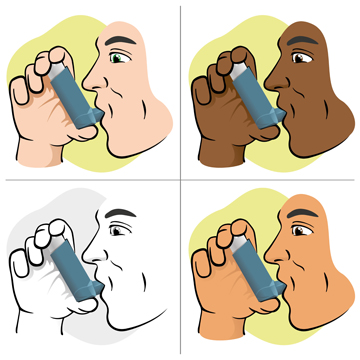 In 2008 the FDA banned a class of asthma inhalers that contained ozone-depleting propellants.  These banned inhalers were available in both generic and branded versions, and the ban left people with asthma-only branded inhalers only one option: inhalers utilizing a recently-developed propellant technology.
A new study has found that the out of pocket costs of the average asthma patient with private insurance in the country nearly doubled following the FDA ban.
Get more Harvard Medicine news here. 
The research, led by Anupam Jena, assistant professor of health care policy and medicine at Harvard Medical School and an internist at Massachusetts General Hospital, measures the financial and health impact of the ban, which critics said would have a minimal environmental benefit. The findings were  published online today in JAMA Internal Medicine.
"The goal of reducing the use of ozone-depleting chemicals is obviously an important one, but we wanted to see how patients with asthma were affected by this policy," Jena said. 
More than 25 million people in the U.S. rely on inhalers for short-acting relief of asthma symptoms.
Policy Change Effects
Jena and colleagues at the Leonard D. Schaeffer Center for Health Policy and Economics at the University of Southern California and the Division of Health Policy and Management, at the University of Minnesota School of Public Health in Minneapolis, wanted to know what the financial and health impacts of the policy change were.
The researchers found that branded inhalers cost patients from $5 to $75 more than generic inhalers, depending on insurance plan and type of inhaler used.
Across more than 140,000 asthma patients in 77 different health plans, the researchers found an average increase of $10 per inhaler prescription, or nearly double what patients with asthma paid out of pocket prior to the FDA ban.
While they saw a slight decline in overall inhaler use, they found no increase in hospitalizations and no decline in the use of maintenance drugs to control asthma. 
An important limitation of the study is that it does not include patients without insurance, who might face more serious challenges with the new, more expensive inhalers, said study co-author Pinar Karaca-Mandic, associate professor in the Division of Health Policy and Management, at the University of Minnesota School of Public Health.
Ozone Depletion
The rule change was allowed under the U.S. Clean Air Act, which prohibits the use of nonessential technology that uses ozone-depleting chemicals.
Ozone depletion causes serious risks for humans, including an increased danger of skin cancer.
For years, the FDA allowed CFC-inhalers as medically necessary, but announced plans to phase them out in 2008 when new inhalers using a different propellant became available.
The ban has been controversial both because of concerns about increased costs for essential medication and because of skepticism about the relative value to the environment of banning CFC-propelled inhalers.
While damage to the ozone layer has significant, dangerous consequences, the share of emitted CFCs that come from inhalers was less than one-thousandth of total emissions, according to a 2011 Mother Jones article that cited estimates suggesting that the ban will likely have a "minimal" effect. The article also noted that the new inhalers use a propellant that is a known powerful greenhouse gas.
"Economics gives researchers and policymakers a set of tools that allow us to bring evidence to bear on complex policy decisions," Jena said.
"In this case, patients with asthma have essentially subsidized environmental efforts to improve the ozone, by paying higher prices for their medications. To tackle tough problems like this we need to know the costs and benefits of all the policies being considered. Our study provides an important piece to that puzzle," he said.
The study was funded by Health Early Independence Award 1DP50D017897-01 from the National Institutes of Health, by grants 5P01AG033559 and 5K01AG036740 from the National Institute on Aging, and by a University of Minnesota Academic Health Center Faculty Development Grant.
News
When Medicare Prescription Drug Coverage started in 2006, many experts voiced concerns about disabled patients with serious mental illness making the transition from Medicaid to Medicare. 
A new study by Harvard Medical School researchers at the Harvard Pilgrim Health Care Institute is one of the first to examine the impact of the transition in mentally ill populations.  It found that effects on the use of essential and sometimes lifesaving drugs for these patients varied greatly by state.  Mentally ill patients transitioning from Medicaid to Medicare Part D in states with strict limits on coverage benefited from the change, while those transitioning from states with more generous coverage had less satisfactory outcomes.  The results were published online in JAMA Psychiatry on Jan. 14.
The study performed time-series analysis for patients spanning 2004 – 2007, comparing states that capped monthly prescription fills to states with no prescription limits.  Researchers considered Medicaid and Medicare claims for 9,229 patients who lived in the community, were under 65 years old, disabled, enrolled in both Medicaid and Medicare, and who had schizophrenia or bipolar disorder.
The study found the effects of transitioning from Medicaid to Medicare Part D depended on where patients lived.  Transition to Part D in states with limited drug coverage reduced the number of cases of untreated mental illness, which can result in hospitalization and suicide. By contrast, antipsychotic treatments decreased after implementation of Medicare Part D for patients living in states with more generous drug coverage, probably because the new Medicare drug plans also used cost controls that inhibit medication use.   Given that most states in the US are in this latter category, with relatively generous Medicaid drug coverage, the authors also found significant and worrisome reductions in antipsychotic use nation-wide.
"To the best of our knowledge, this is the first study of Medicare Part D to examine barriers to mental health treatment for the vulnerable under-65 population with severe mental illness," said Jeanne Madden, first author of the paper and HMS instructor in population medicine at Harvard Pilgrim Health Care Institute. "It highlights the impact of different state Medicaid policies regarding prescription coverage.  It also suggests the potential harmful effects of cost shifting strategies sometimes used in Medicare prescription coverage for these patients."
Senior author Steve Soumerai, HMS professor of population medicine at Harvard Pilgrim Health Care Institute, added, "Now the Affordable Care Act is changing insurance for prescription drugs very rapidly.  A lot of people have gained health insurance recently, but harmful prescription caps and very high deductibles for needed drugs are widely used.  We need to look at whether barriers to treatment, such as the high cost sharing allowed under the ACA, might put vulnerable patients at risk of poor health and institutionalization."
News
Program Pilots New Approach to Improve Aging Care
Researchers from Harvard Medical School's Department of Health Care Policy have launched a joint partnership with ClearCare, a company that provides a software platform for home care agencies, and Right at Home, a senior home care franchise. The program, titled "The Intervention in Home Care to Improve Outcomes," or simply "In Home," will test a brand-new, large-scale randomized intervention aimed at preventing hospitalizations, improving health outcomes and lowering Medicare spending among private-pay home care recipients.
"To date, almost no one has looked on a large-scale basis at how the private-pay home care population utilizes health care," said David Grabowski, professor of health care policy at Harvard Medical School. "In this program, we will have access to a large population of private-paying home care recipients via our partnership with Right at Home. We will also have the ability to identify detailed changes in care-recipient condition and hospitalizations over time via our partnership with ClearCare." Grabowski will manage the project.
The study is one of the inaugural projects under the newly established Healthcare Markets and Regulation Lab at Harvard Medical School, supported in part by the Laura and John Arnold Foundation.
The program consists of two components: early identification of changes in a patient's condition and monitoring (or helping to manage) these changes in the home.
If these changes remain undetected and unmanaged, they frequently escalate into costly hospitalizations. Under this new program, acute changes in a patient's physical or cognitive status are observed and reported via a caregiver checklist. Any changes in status are communicated in real-time to a care manager who reviews the reported change in condition and decides on the appropriate course of action. By identifying avoidable conditions in their early stages, determining the appropriate escalation and then helping to manage the condition in the home, the In Home program can achieve the win-win of improving outcomes while lowering health care spending for the home care population.
"Through these partnerships, for the first time ever, we will be able to determine whether home care technology coupled with a simple intervention strategy can reduce hospitalizations, improve overall health and reduce costs," said Grabowski.
"We are experiencing a massive demographic shift, with more older people than younger for the first time in human history," said Geoff Nudd, CEO of ClearCare. "This fact, in combination with expensive treatments driving the health care cost crisis, is prompting a general examination of how preventative, nonmedical care might be the answer to the problem. This program will provide us with invaluable insight into how the power of home care can improve lives."
"According to the U.S. Department of Health and Human Services, roughly 28 percent — or 11.8 million — American seniors now live alone," stated Allen Hager, founder of Right at Home. "While this fact illustrates that there is, indeed, a real need for home help for seniors, what's even more critical is that it prompts us to gain a deeper understanding, and validation, of how this help can support a better quality of life."
The In Home Program should be of particular interest to provider groups and health plans. These groups are increasingly working together to decrease hospitalizations, reduce the overall expense to health networks and ultimately lower costs for the care recipient. Until now, these providers and plans have not typically reimbursed for home care services, which are mostly paid for privately by the care recipient, because the impact of these services has not been formally examined at scale. The findings of the In-Home Program could further reinforce aging at home as not only the choice of most seniors but also as a model of aging that simultaneously lowers health care spending while maximizing quality of life.
News
Startling Benefit of Cardiology Meetings
High-risk patients with certain acute heart conditions are more likely to survive than other similar patients if they are admitted to the hospital during national cardiology meetings, when many cardiologists are away from their regular practices.
Sixty percent of patients with cardiac arrest who were admitted to a teaching hospital during the days when cardiologists were at scientific meetings died within 30 days, compared to 70 percent of patients who were admitted on non-meeting days.
"That's a tremendous reduction in mortality, better than most of the medical interventions that exist to treat these conditions," said study senior author Anupam Jena, assistant professor of health care policy at HMS, internist at Massachusetts General Hospital and faculty research fellow at the National Bureau of Economic Research.  There is substantial ambiguity in how medical care is practiced, particularly for these complex patients, he said. "This study may help illuminate some of those gray areas and suggest ways we can provide better care for those high-risk patients."
The results of the study were published Dec. 22 in JAMA Internal Medicine.
Along with collaborators at the National Institutes of Health, the Leonard D. Schaeffer Center for Health Policy and Economics at the University of Southern California, Los Angeles, and the RAND Corporation, Jena compared similar populations of patients treated at teaching and nonteaching hospitals during American Heart Association and American College of Cardiology meetings and on matched dates immediately surrounding those meetings. They looked at survival rates of high-risk and low-risk patients with heart failure, heart attack and cardiac arrest.
While survival rates at teaching hospitals went up during meetings for high-risk heart failure and for cardiac arrest, there was no difference in mortality between meeting and non-meeting dates for patients with high-risk heart attack or for low-risk patients with any of the conditions studied. There was also no change in mortality rates for any patients for any of the conditions in nonteaching hospitals.
"We don't have the full set of answers about what works best in these cases, but the evidence suggests that a less is more approach might be best for higher-risk patients with these conditions," Jena said.
The researchers found that certain intensive procedures were performed less often on the high-risk patients in the study during meeting dates than outside meeting dates.
One explanation for these findings, the researchers said, is that physicians who don't attend the conferences take a more conservative approach for high-risk patients; another is that the physicians who stayed behind were reluctant to perform intensive procedures on another physician's patients while that doctor was out of town. Survival rates might be higher because, for high-risk patients with cardiovascular disease, the harms of intensive procedures may unexpectedly outweigh the benefits.
High-risk patients are typically older people with complicated medical histories and clinical profiles that make them especially vulnerable to the illnesses studied and, perhaps, to some of the more intensive methods used to treat these conditions.
Little is known scientifically about the benefit of many interventions for high-risk patients: A 50-year-old overweight smoker having a heart attack is a classic candidate for certain intensive interventions, such as coronary artery stenting, based on the effectiveness of those procedures in clinical trials conducted on other similar patients. More complex, higher risk cases might not benefit from or tolerate the same interventions in the same way.
Clinical trials teach us a great deal about how to treat a certain subset of patients, most often low- to moderate-risk patients, Jena said. Many trials do not enlist the highest risk patients, and it may be incorrect for physicians to assume that patients of all risk levels should be treated the same.
"Our study provides some evidence that treating high-risk patients the same as lower-risk patients may be bad medicine," Jena said.
The researchers speculated that differences in survival rates were detected only among patients treated at teaching hospitals because of the higher concentration of physicians from a teaching hospital who would be likely to attend a scientific meeting. Detailed information about the demographics of attendees at the meetings was not available for the study.
The study was inspired by prior research showing that patients hospitalized on weekends and late at night have worse outcomes than those who become ill during regular office hours, due to lower overall staffing levels during off hours. What might happen, the researchers asked, when overall staffing levels remained the same but the number of physicians dropped?
Every year, thousands of physicians attend scientific meetings. The researchers chose to study cardiology because cardiac conditions are often acute, with sudden onset, and a patient's treatment cannot be easily rescheduled to accommodate a physician's travel schedule. The researchers said they expected to find that patient outcomes were worse when physicians were out of town and so were surprised by the results of the study.
This research was funded by the Office of the Director, National Institutes of Health (NIH Early Independence Award, grant 1DP5OD017897-01 and the National Institute on Aging (grant 5P01AG033559).
News
Lights flash, a siren wails and an ambulance races to help a person whose heart has stopped beating.
In most cases, a 911 dispatcher will have sent an advanced life support, or ALS, ambulance to the scene, equipped with sophisticated gear and staffed with a crew of highly trained paramedics who can deliver specialized care in the field, including intubations and IV interventions.
Unfortunately, according to a new study by health policy researchers at Harvard, those advanced techniques actually increase the patient's risk of death.
People with out-of-hospital cardiac arrest who were treated by an ALS ambulance are more likely to die and to have poor neurological outcomes than those treated by basic life support, or BLS, ambulances, which use less-sophisticated treatment techniques, the study finds. The results are published today in JAMA Internal Medicine.
"Our study suggests BLS saves more lives than ALS, and therefore, the principles of BLS should be a priority for treating and transporting out-of-hospital cardiac arrest patients," said Prachi Sanghavi, a PhD student in the Evaluative Science and Statistics concentration of the Harvard Program in Health Policy, and lead author of the study.
BLS ambulances provide a more limited set of treatments in the field and instead focus on rapidly transporting patients to the nearest emergency department. For example, instead of waiting to intubate a patient, they might provide air using a simple, hand-pumped ventilation bag.
"We know that community training, rapid and appropriate delivery of pre-hospital care, and high-quality hospital cardiac care may substantially improve these survival rates," said study author Alan Zaslavsky, professor of health care policy at Harvard Medical School. "This study provides important insight about the choice between providing more care in the field and bringing patients as quickly as possible to hospital treatment."
Since the 1970s, ALS has grown to become the predominant form of care for cardiac arrest and other medical emergencies in the US, but there is little evidence that ALS saves lives compared with BLS, and some research has suggested that the treatments and additional time associated with ALS may harm patients. In the current study, the researchers found that patients who received BLS instead of ALS were more likely to survive to hospital discharge, to 30 days, and to 90 days.
Of an estimated 380,000 cases of out-of-hospital cardiac arrest annually, 90 percent do not survive to hospital discharge, the researchers said. But at 90 days, BLS patients were nearly 50 percent more likely to survive than ALS patients. Basic life support was also associated with better neurological functioning among hospitalized patients, with fewer incidents of coma, vegetative state or brain death.
The researchers obtained a large, random sample of Medicare claims for patients in nonrural counties for ambulance services that occurred between 2006 and 2011. They compared survival and other outcomes between patients who received ALS and those who received BLS, using statistical methods to balance the two groups for characteristics such as age and other factors that might impact both the type of ambulance dispatched and the chances for survival. For example, older patients might be both more likely to receive ALS and more likely to die from cardiac arrest. The study adjusted for these possible sources of bias by studying comparable populations.
Other co-authors included Anupam Jena, HMS assistant professor of health care policy and assistant professor of medicine at Massachusetts General Hospital, and Joseph Newhouse, John D. MacArthur Professor of Health Policy and Management at Harvard University, director of the Division of Health Policy Research and Education, chair of the Committee on Higher Degrees in Health Policy, and director of the Interfaculty Initiative in Health Policy.
This research was funded by a National Science Foundation Graduate Research Fellowship and a Health Services Research Dissertation Award from the Agency for Healthcare Research and Quality, and by an Early Independence Award from the National Institutes of Health.
News
Health care reform is a delicate balancing act: How can we cut costs while also improving patient experiences and patient health? That's the trillion dollar question.
Many key reform models hope to achieve those three goals by changing the way care is paid for by moving away from traditional fee-for-services arrangements, where providers are paid more for each service they deliver. Under these payment reforms, providers are offered a share of whatever savings they generate through more efficient care delivery (providing more high-value services and fewer low-value services).
This week, two Harvard Medical School studies published in the New England Journal of Medicine provide cautious optimism that these efforts may be starting to work.
A study of reforms embedded in the Affordable Care Act found that patient experiences with care improved in the first year of the Accountable Care Organization programs in Medicare, and a study of the private-payer global budget model  found cost savings and improved quality of care in the first four years of the commercial Alternative Quality Contract of Blue Cross and Blue Shield of Massachusetts.
"The health care system is transforming as we move to new payment models," said Michael Chernew, Leonard D. Schaeffer Professor of Health Care Policy at HMS and an author on both papers. "While there's certainly more to learn, preliminary results suggest that this transformation may improve quality and, at least in some settings, reduce spending."
Medicare reform
The two ACO programs under the ACA, the Pioneer program and the Medicare Shared Savings Program, launched in 2012, expanded rapidly through 2013 and 2014, and now serve about 5.6 million Medicare beneficiaries, representing about 11 percent of the Medicare population.
The NEJM study is the first to measure the early impact of the program on the experiences of patients enrolled in ACOs, which continue to reimburse providers on a fee-for-service basis, but offers providers a share of the savings earned by more efficient use of services.
"As payment moves away from fee-for-service toward incentives to limit health care spending, we found no evidence of deteriorating patient experiences in ACOs. In fact, ACOs achieved meaningful improvements for patients in some key areas," said lead author of the ACO study J. Michael McWilliams, associate professor of health care policy and medicine at HMS and Brigham and Women's Hospital. "The improvements that we found in patient experiences constitute important initial progress in fostering high-quality, patient-centered care in Medicare."
The improvements were concentrated in areas that organizations may more easily modify though the implementation of new scheduling, referral or information systems. For example, beneficiaries served by ACOs reported significant improvements in timely access to care, perceived coordination of their care and access to their medical information.
The greatest improvements occurred among the most medically complex quarter of patients, those with multiple illnesses who are the focus of ACO efforts to improve quality and lower costs. In this group, improvements in overall ratings of care were equivalent to moving an ACO from average performance to being in the top 4 to 18 percent of ACOs.
"While these early findings are encouraging, there is a pressing need for regulatory and legislative changes to strengthen ACO incentives, expand provider participation in new payment models and address potential downsides of provider integration, such as higher prices," McWilliams said. "Our study suggests a promising start, but there is a long road ahead."
Savings in commercial care
For the AQC study, the researchers found that the plan, which uses global budgets for health care, has improved the quality of patient care and lowered costs during the four years since it was first implemented. Health care provider organizations were given a budget to care for patients insured under the health care plan, in contrast to the widely used fee-for-service system, where providers are reimbursed for each medical service they deliver.
"These results are encouraging, because, throughout our health care system, spending is growing at an unsustainable rate and our quality of health care is not as high as it should be," said study author Zirui Song, HMS clinical fellow in medicine and resident at Massachusetts General Hospital. "Global budgets and other payment reform initiatives provide incentives for physicians and hospitals to think collectively about population health and to focus on coordination of care."
The study compares Blue Cross members who have a primary care physician as part of an AQC contract to a control group of commercially insured individuals across eight northeastern states (Connecticut, Maine, New Hampshire, New Jersey, New York, Pennsylvania, Rhode Island and Vermont) who also have designated PCPs in their health plans.
Comparing the financial and quality results of the AQC with this control group was important, the researchers said, because it accounts for more general trends locally and nationally—showing that the AQC achieved savings over and above what was happening in similar health care environments.  
Though trends were similar prior to the AQC, from 2009 to 2012 Massachusetts AQC enrollees had smaller increases in medical spending over the first four years of the contract than similar individuals in other states, researchers said. Patients who received care under the AQC also experienced larger improvements in measures of quality of care such as the percentage of diabetes patients who received eye exams or blood sugar monitoring, or measures of how well patients controlled their blood pressure or cholesterol, the researchers said. Although providers generally captured the savings in the early years of the AQC, by the end of 4 years estimates suggest savings for the payer as well, relative to what otherwise would have been spent. 
The ACO paper was funded by grants from the National Institute on Aging (P01 AG032952), John and Laura Arnold Foundation, Doris Duke Charitable Foundation (Clinical Scientist Development Award #2010053) and Beeson Career Development Program (National Institute on Aging K08 AG038354 and the American Federation for Aging Research).
The AQC paper was funded by the Commonwealth Fund and the National Institute on Aging (F30-AG039175), the National Bureau of Economic Research Fellowship in Aging and Health Economics (T32-AG000186) and the Charles H. Hood Foundation.
News
Are Reduced Residency Hours Risky?
Cutting resident physician work hours has not led to lower-quality physicians.
Amid rising concerns about medical errors, residents' hours were capped at 80 per week in 2003 with shift lengths not to exceed 30 consecutive hours. To assess whether shortened residency training resulted in lower-quality physicians upon completion of residency (as measured by health outcomes of patients treated by newly independent physicians), Anupam Jena, assistant professor of health care policy at Harvard Medical School and colleagues at Stanford School of Medicine studied data from more than 4 million Florida patients between 2000 and 2009.
The findings, published today in the October issue of Health Affairs, show that the reforms did not adversely affect the quality of physicians who trained during that period, as measured by their patients' hospital length of stay or inpatient mortality.
"This is perhaps the most hotly debated question in medical education," Jena said, "with many believing that doctors trained with fewer hours are less well-prepared for independent practice after the completion of residency."
The movement to limit residents' hours began in New York State in 1989 following a patient death that was attributed, in part, to mistakes made by exhausted medical residents. Proponents of the reform also believed that sleep-deprived residents were not able to learn at full capacity, thus wasting many of the hours they spent in training by working below their full potential.
Opponents of the reform feared that physicians trained with fewer hours of work or shorter shifts would lose important experience by seeing fewer types of conditions and missing out on crucial context from observing patient care over a lengthy admission that might last longer than the maximum allowable shift length under the new restrictions.
Following the reforms, studies were conducted that showed some reduction in medical errors committed by residents and demonstrated improvements in resident quality of life, but no study had been done to assess how the modification in training might have changed the quality of doctors after they had completed their training and had begun their independent practice.
"A major reason why we have no evidence on the long-term effects of duty-hour reductions on the quality of physicians completing residency is that data linking patient outcomes to physician training history has simply been unavailable," Jena said.
The researchers created a unique data set by linking patient information from hospitals with a physician licensure registry that included details about the timing of each doctor's education. The study compared patients' in-hospital mortality rates and average length of stay among three categories of physicians: those who completed their residency before 2003, those who experienced partial exposure to duty-hour reforms (completing residency in 2004 or 2005) and those whose entire residency occurred after the duty-hour reforms of 2003.
One hurdle to studying outcomes of newly independent physicians who completed residency prior to the 2003 reforms is that hospital care has improved substantially in the last 15 years, meaning that one would expect hospital mortality to have improved over the study period even without changes in residency work hours and training.  To address this issue, Jena and his colleagues used "senior physicians" —those with more than ten years of post-residency experience—as a control group for comparison to newly independent physicians to account for declines in hospital mortality that would be expected to affect new or experienced physicians alike.
After adjusting for improved hospital care, the study found that hospital mortality among patients whose physicians completed internal medicine residency in 2003 or earlier (zero exposure to reduced work hours) was 3.3 percent compared to 3.2 percent among patients whose physicians completed residency in 2006 or later (three years' exposure to reduced work hours).
Interestingly, high-risk patients—those with predicted hospital mortality in the top quarter of all hospitalized patients—whose physicians were trained after 2006, actually had better outcomes.  Hospital mortality among high-risk patients whose physicians completed residency in 2003 or earlier was 7.7 percent; this is statistically greater than 7.3 percent for high-risk patients whose physician completed residency in 2006 or later.  This suggests that reduced work hours may even have improved the quality of training of physicians caring for high-risk hospitalized patients.
Jena acknowledged that hospital mortality is a very crude measure of quality and that the study looked only at internists. Because the patients were anonymous, the researchers couldn't track readmissions, and richer data would be necessary to measure subtler characteristics like diagnostic skills, procedural outcomes and physician efficiency.
"Mortality, however, is the first and most important measure to evaluate, although there are many other things to consider," Jena said.  "We are just scratching the surface."
Co-authors of the study included Lena Schoemaker and Jay Bhattacharya, both of Stanford Medical School.  Support was provided by the Office of the Director, National Institutes of Health (Grant No. 1DP5OD017897-01) and the National Institute on Aging (Grant No. R21 AG041112-02).
News
Consequences of Consolidation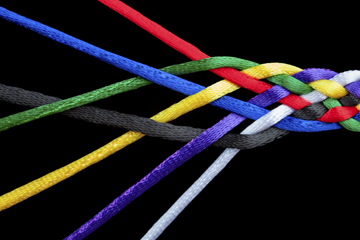 A basic principal of market-based economic systems is that competition drives value. But the surge in mergers and acquisitions within the health care industry is causing a drastic reduction in competition among entities such as insurance companies, hospitals, physicians' practices and even suppliers of services such as dialysis.
"In order for markets to work, you need many small buyers and sellers. What we're actually seeing is consolidation," said Leemore Dafny, professor of management and strategy and the Herman Smith Research Professor in Hospital and Health Services at Kellogg School of Management at Northwestern University in Chicago. Dafny delivered the 14th annual Marshall J. Seidman Lecture on the costs of health care consolidation.
Health care joint ventures, partnerships, mergers and acquisitions are front-page news around the country, including here in Boston, where a proposed acquisition of three community hospitals by Partner's HealthCare has been postponed until November by a recent court order.
Dafny was one of 21 national anti-trust experts and health economists to sign a report calling on a Massachusetts judge to block Partner's planned takeovers of South Shore Hospital and the two hospitals that make up the Hallmark Health System, based on her studies of competitive interactions among payers and providers of health care services and the intersection of industry and public policy.
In 2012-2013, Dafny served as Deputy Director for Healthcare and Antitrust in the Bureau of Economics at the Federal Trade Commission in Washington, D.C., where she oversaw investigations into anti-competitive practices in the industry.
Mergers can create value, from economies of scale or the convergence in a single system or network of providers with a multitude of sub-specialists covering diverse patient needs. But they can gain market share or revenue through anti-competitive practices like price-fixing, Dafny said.
Studies of hospitals, physicians groups, dialysis providers and health insurance mergers have shown that it is often the latter. Price and overall spending tends to increase, while quality in hospital and outpatient care show no increase, or even slight decreases, she said.
Dafny called on researchers and industry leaders to study the interactions between consolidations, benefit design and care delivery as a key aspect of efforts to create financially sustainable, high-value and high-quality health care systems and noted the need for innovative systems that promote integration without consolidation. The goal should be improved quality without the anticompetitive practices.
Should we have large-volume, discount-price providers for most things—like a Walmart for health—and boutique specialists for more complicated cases?
"Ideally, we would like the market to decide," Dafny said. "The problem is, we're going to need better shoppers."
In 2000, on the occasion of his 50th reunion from Harvard Law School, Marshall J. Seidman provided endowment support to the Harvard Medical School Department of Health Care Policy to support research related to health care costs and quality and to host an annual meeting by a leading policy maker on issues related to costs and quality of health care with a particular emphasis on activities that are most likely to impact on federal and state approaches to these problems. The department has sponsored the lectures yearly since 2001.
News
In the midst of a transformation of health care in the United States, the Department of Health Care Policy at Harvard Medical School has launched the Health Care Markets and Regulation Lab to provide policy makers and industry leaders with the scientific evidence and analytical tools necessary to create a fiscally sustainable, high-quality health care system.
The lab's first major initiative, supported by a $9.96 million grant from the Laura and John Arnold Foundation, officially begins on Oct. 1.  Faculty in the lab will conduct seven research projects in the areas of health care payment reform, consumer engagement, delivery system reform, health care exchanges, quality measurement and risk adjustment. In addition, they will also directly engage both public sector and private industry leaders to help apply the best available science to reform efforts.
 "We hope to not only provide scientific evidence about the effectiveness of reform efforts that are underway but to speed the translation of that science into action, shaping the implementation of regulations and guiding future iterations of reforms," said Michael Chernew, HMS Leonard D. Schaeffer Professor of Health Care Policy, who will serve as director of the lab.  "Ultimately, the goal is to create a higher quality, more efficient health care system."
Barbara McNeil, Ridley Watts Professor of Health Care Policy and chair of the Department of Health Care Policy noted, "This funding puts us in the forefront of suggesting changes in the health care system by drawing together faculty from many parts of Harvard as well as individuals in the private and public sectors."
The mission of the new lab is to provide the critical evidence and tools necessary to generate high-quality health care at a sustainable cost. To do this, faculty from the Department of Health Care Policy will join with experts from throughout the university, including a governance board that includes leaders in health care policy from the Harvard Business School, the Harvard School of Public Health, the Harvard Faculty of Arts and Sciences and the Harvard Kennedy School of Government.
The U.S. health care system is widely regarded as inefficient, with spending too high and quality too low. The leaders of the new lab note that this situation is due, in part, to the fee-for-service system of payment dominant in the U.S., which encourages providers to increase the volume of services rather than increasing the value of those services. In other words, rather than earning more by making patients healthier, providers earn more by doing more procedures.
At the same time, consumers—protected from the real costs of care by insurance that is subsidized by employers—have little incentive to shop for good deals in coverage or care.
Taken together, these inefficiencies have led to calls for reform of payment systems and development of better tools, such as insurance exchanges, to support markets and patient engagement, including those in the Affordable Care Act and various state and private reforms.
Supported by the Laura and John Arnold Foundation and other funders, members of the lab will lead studies in key reform areas and proactively engage policy makers and industry leaders to guide the implementation of reform.
"I don't think any of us went into health care policy just to write papers," Chernew said. "At core, we're researchers, but in a world in the midst of great transformations, researchers must find new ways to make sure their work contributes to finding the best possible solutions. We want to be a part of transforming health care in a tangible way."
"It's easy to complain about the failings of the health care system," Chernew added. "Everybody knows there are problems. It's much more important to figure out how to fix them."
Pages