Global Health
News
A new test can accurately diagnose Ebola virus disease within minutes, providing clinicians with crucial information for treating patients and containing outbreaks.
Researchers from Harvard Medical School, Partners In Health and Boston Children's Hospital have shown that a new commercially developed rapid diagnostic test performed at bedside was as sensitive as a conventional laboratory-based method used for clinical testing during the recent outbreak in Sierra Leone. The results are published in The Lancet.
While the West African Ebola epidemic has slowed since its peak last fall, the crisis simmers on; there were still 24 confirmed cases of Ebola reported in Guinea and Sierra Leone in the week ending June 14.
To fight Ebola, the first step is to determine which patients are sick with the disease and which with other illnesses with a similar presentation. To use the currently recommended molecular approach, laboratories must be built and samples of highly infectious blood must be drawn, often with unsafe needles and syringes, and then shipped over potentially great distances at substantial risk to the health care workers involved in the process. Then, clinicians and patients must wait for results—sometimes for several days.
These obstacles and delays prevent timely diagnosis and treatment, and also result in individuals without Ebola being admitted to holding units where they may become infected with the virus, the researchers said.
"Simplifying the process and speeding up diagnosis could have a major impact," said Nira Pollock, senior author of the paper and HMS assistant professor of medicine and pathology and associate medical director of the Infectious Diseases Diagnostic Laboratory at Boston Children's Hospital.
As the Ebola outbreak in West Africa began to surge in 2014, Pollock and Partners In Health researcher Jana Broadhurst worked with the research core of the HMS Department of Global Health and Social Medicine to reach out to teams around the world who were developing diagnostic tools that would enable clinicians to diagnose Ebola patients quickly.
One candidate, the ReEBOV Antigen Rapid Test, developed by Corgenix, seemed like a promising tool. Working with colleagues at Partners In Health and the Ministry of Health and Sanitation in Sierra Leone, the HMS team was able to plug into an environment that allowed it to train local technicians to perform the test and help collect data for the study. The team at the Public Health England lab at Port Loko, where clinical samples were routinely sent for standard molecular diagnostic testing, were also key collaborators. Corgenix donated test kits to the HMS team.
The field trial took place at two treatment centers operated by the Ministry of Health and Sanitation of Sierra Leone and supported by PIH, where 106 patients suspected of having Ebola were tested during February 2015 using the rapid diagnostic test (performed on a fingerstick blood sample at the point of care). The patients were also tested using the standard RT-PCR (performed on plasma in the laboratory). Both rapid diagnostic tests, on whole blood, and RT-PCR, on plasma, were also performed on 284 samples in the laboratory.
The rapid diagnostic test detected all confirmed cases of Ebola that were positive by the benchmark test in both point-of-care and laboratory testing with sensitivity of 100 percent (identifying all patients with Ebola found by the benchmark method), and a specificity of 92 percent (few false positives).
Surprisingly, the study also showed that the standard RT-PCR test, under the conditions deployed in the field, was itself an imperfect reference standard.
Both tests failed to detect a small number of Ebola cases that had been detected by an alternative lab test that was more sensitive than the benchmark test but was not available for wide usage. All of the missed cases showed very low levels of virus. The authors caution that given the limitations of the performance of the benchmark RT-PCR reference test in patients with low levels of the virus, more research is needed to assess how the new rapid diagnostic test will perform in patients still in the early stages of Ebola virus disease.
The ReEBOV test uses a drop of blood from a fingerstick performed with a safety lancet, which has a spring-loaded mechanism that prevents health care workers from receiving accidental needlesticks after the blood is sampled. The ReEBOV test works similarly to a home pregnancy test: the sample is applied to a treated strip, and if the sample is positive for Ebola, a colored line appears on the strip at a specific location.
The researchers noted that it was essential to study the test in the field to see whether it worked in the challenging conditions that clinicians face in rural clinics and in Ebola treatment units in such places as Sierra Leone. For example, wearing the required personal protective equipment made it potentially difficult to read the test strip, so instead of having one clinician check results, the research team developed a method in which two clinicians checked each test, with a third stepping up in cases where the first two disagreed.
"We're talking about a truly extreme environment here," said study co-author Megan Murray, HMS professor of global health and social medicine and director of research at Partners In Health.
Not only were there no electronic health records, but due to strict infection control measures, researchers were not permitted to take handwritten notes out of the treatment unit.
Because the researchers had existing relationships with Partners In Health clinicians who had already built collaborative relationships with local caregivers, they were able to build on those relationships to create an integrated clinical and research team.
"This is a powerful combination," Murray said. "To get research that provides meaningful results, researchers need connections to the communities and health systems that they're trying to understand."
Once the researchers saw that the test was effective, they shared their findings with the Partners In Health clinical network, with other partners in Sierra Leone and West Africa, and with the other governmental and non-governmental organizations working to end the Ebola epidemic.
"That's another advantage of working closely with clinical care delivery teams: they can help us get the word out when we find something that works," Murray said. 
Ultimately, public health and regulatory officials in each of the affected countries will decide how the test is used in clinical and surveillance efforts, taking into account guidance from WHO and FDA.
Funding for the study was provided by a gift from the Abundance Foundation (Stephen Kahn). Corgenix provided test kits for the study but did not provide any monetary support; Corgenix personnel were not involved in data acquisition or analysis.
News
Mapping the Future of Global Surgery
A map can tell you where you are, and it can also help lead to where you want to be.
The findings of the landmark Lancet Commission on Global Surgery report, which includes publications in seven academic journals and a series of teaching cases, are an assessment of the current state of need for surgery worldwide in resource-poor settings. The report also outlines steps that commissioners say will lead not just toward improved access to surgery for people around the world, but toward sustainable universal health care.
On May 6, the Commission held the Boston launch of the report at Harvard Medical School. The event was focused on the contributions that care providers, academic medical centers, industry and donor organizations in the developed world can make toward these goals. A series of similar events will take place around the world.
John Meara, the HMS Steven C. and Carmella R. Kletjian Professor of Global Health and Social Medicine in the Field of Global Surgery and lead author of the report, outlined the history of the commission process and pointed the way toward the future.
"We started with a clear vision," said Meara, who is also HMS associate professor of surgery at Boston Children's Hospital. "Universal access to safe, affordable, surgical care and anesthesia."
The study more than doubled previous estimates of unmet need for surgical care, finding that 5 billion people are unable to access safe, timely affordable surgery and anesthesia. This leads to 18.6 million preventable early deaths each year, surpassing the number of people who die from HIV/AIDS, malaria and tuberculosis combined. To meet these needs, researchers calculated that an additional 143 million more surgical procedures were needed annually.
As if the costs in human life and health weren't enough, the lack of surgical access also has dire economic costs:  33 million individuals face catastrophic expenditures that will plummet them into extreme poverty if they seek surgical care, and many low- and middle-income countries are fast approaching the point where losses in productivity from people hurt or killed by lack of access to proper surgical care will cost 2 percent of GDP.
"We call it a launch for a reason. It's not the end of the journey. We have a long way to go, and we're going to have to work together," Meara said.
In spite of the human and economic costs, the Commission found that surgery is not only affordable, it is actually a high return investment, saving lives and preventing economic loss that far outweighs the costs of providing necessary care.
Reaching the necessary levels of access to surgery by 2030 would require an investment of $420 billion, the commission found. That investment would save an estimated $12 trillion in lost GDP over the same period, they found. Researchers at the launch noted that these estimate make surgery a "best buy" in global health.
 "We have to think in a fundamentally different way about health care and surgery's role in it in developing countries," Jim Yong Kim, president of the World Bank and former head of the HMS Department of Global Health and Social Medicine, said in a taped video address. Kim and others also noted that, since surgery is crucial to health, it is an essential part of economic development.
"Without surgery, sustainable economic development is a fairy tale, a laughable fiction," said Gavin Yamey, associate professor of epidemiology and biostatics at the University of California, San Francisco School of Medicine.
Throughout the day, speakers focused on the power of collaboration and accompaniment and emphasized that surgery is an indivisible and indispensible part of health care delivery. To accomplish these goals, surgeons will need to work with educators and students, clinicians and community health workers, hospital administrators and logistics experts. Speakers also emphasized the importance of integration, collaboration, broad-scale systems development, and building local capacity through training.
Many speakers highlighted the importance of creating pathways to unleash the passion, skills and commitment of young people throughout the world who want to make a career in global surgery.
The report features several "heat maps" that plot the availability of surgery and the supply of surgical professionals by country. In his afternoon keynote address, Paul Farmer, the Kolokotrones University Professor of Global Health and Social Medicine at Harvard and head of the HMS Department of Global Health and Social Medicine, noted that the areas in the maps that indicate the greatest unmet surgical need correspond almost exactly to the countries that are undergoing what some call a "youth tsunami." 
Farmer suggested that instead of thinking of this coming wave of young people as a destructive, crashing force, we should see them as a source of enthusiasm, energy and innovation.
"We have to think of them not just as potential patients, but as future colleagues in global health and global surgery," Farmer said.
News
Cholera Vaccine Succeeds in Rural Haiti
A vaccination campaign that almost didn't happen was widely effective in reducing transmission of cholera in the midst of an ongoing outbreak of the disease in rural Haiti.
According to a study led by Harvard Medical School researchers at Partners In Health, there were 63 percent fewer cholera cases among the thousands of adults and children who received the cholera vaccine Shanchol than among those who were unvaccinated. The results were published in the March issue of The Lancet Global Health.
"This study demonstrates that the vaccination campaign saved lives and reduced suffering," said Louise Ivers, HMS associate professor of global health and social medicine and a senior health and policy adviser at Partners In Health. "We undertook the campaign as a public health emergency, but having data to demonstrate how effective it was helps to solidify the case for using vaccines in this kind of setting—and that helps transfer lessons from Haiti to other places where cholera occurs or may appear for the first time."
The plan to provide the vaccine was surprisingly controversial. Skeptics cited several reasons: the vaccine had been proven effective in areas with smoldering, lingering cholera, not in a full-blown outbreak; the impoverished landscape and absence of a functioning health system in much of rural Haiti would present logistical challenges; and an approach common in resource-limited settings that delivers the minimum basic health care in order to save scarce funds.
Critics of the vaccination plan suggested that efforts would be better spent on basic hygiene education and hand-washing campaigns. The vaccine costs $1.85 per dose.
"When you see people dying, you want to do everything you can," said Ivers, who is also HMS associate professor of medicine at Brigham and Women's Hospital. This includes preventive measures such as hand washing, treatments like rehydration, and using the vaccine.
Working with the approval of the Haitian Ministry of Health, Partners In Health and its sister Haitian organization Zanmi Lasante carried out the vaccination program from April to June 2012, training field workers, fighting the rainy season mud and ensuring that 45,417 patients swallowed two doses of the drug two weeks apart.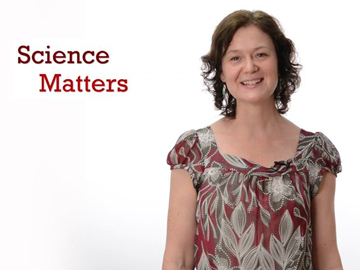 "Our study contributes to mounting evidence that oral cholera vaccines have an important role to play as a component of comprehensive, integrated cholera control efforts in Haiti," the study concludes.
The study also highlights the importance of integrating the development and testing of new vaccines and therapies, the creation of health care delivery systems and the collection of crucial research data in comprehensive, coordinated efforts.
The team also included physicians and researchers from Brigham and Women's Hospital, Massachusetts General Hospital, Zamni Lasante and the Haitian Ministry of Health and Population. Molly Franke, HMS assistant professor of global health and social medicine, was senior author on the paper.
This research was funded by the National Institutes of Health, the Delivering Oral Vaccines Effectively project and the HMS Department of Global Health and Social Medicine.
Adapted from a story originally posted at PIH.
News
While the current Ebola outbreak in West Africa appears to be waning after claiming more than 9,000 lives, public health and scientific concerns about the crisis remain urgent. Harvard Medical School will host a symposium on March 5, 2015, to shed light on the issue.
Register here.
"Rethinking the Response to Emerging Microbes: Vaccines and Therapeutics in the Ebola Era" will convene international experts in virology, infectious disease, vaccines and therapeutics. They will discuss strategies both to combat the current Ebola outbreak and to inform future preparedness for the unique challenges of this and other emerging infections.
HMS faculty members David Knipe, Michaela Gack, Sean Whelan, Stephen Harrison, Peter Sorger, Priscilla Yang, John Mekalanos and James Cunningham will moderate four sessions:
 Overview of the Ebola virus, its pathogenesis and the state of the current outbreak
 What are our most promising current and future therapeutics and vaccines?
 What are the scientific and regulatory issues limiting development of Ebola vaccines and therapeutics?
 How can we be more prepared for future emerging infections?
Speakers will include Anthony Fauci, director of the National Institute of Allergy and Infectious Diseases, and other leaders from government, the biomedical industry and academic research centers.
The symposium will be held from 8:30 a.m. to 5:15 p.m. March 5, 2015, in the Joseph B. Martin Conference Center Amphitheater in the New Research Building at Harvard Medical School.
This event is made possible by grants from PhRMA (the Pharmaceutical Research and Manufacturers of America) and the HMS Max Finland Lecture Fund.
News
Imagine administering a diagnostic test for Ebola while sweltering in an airtight hooded spacesuit—with thick rubber gloves on your fingers. Then consider waiting for results while someone else operates the technology that signals whether it's a grave illness or a more ordinary infection that the person is suffering.
Thinking about devices in the hands of the people actually using them is exactly what a team of biomedical scientists and engineers from Harvard Medical School and MIT are doing as they design a diagnostic to detect Ebola virus and other dangerous microbes.
A cheap, reliable test made of paper that can rapidly determine infection is the goal of a team led by Lee Gehrke, HMS professor of microbiology and immunobiology and the Hermann von Helmholtz Professor of Health Sciences and Technology at MIT. They hope to make it as simple to use as a home pregnancy test. How cheap and how fast? Under $10 and under 20 minutes.
"That's really the mantra of the work we are doing," Gehrke said in an interview in his MIT office. "We are trying to devise devices that are easy to use in austere environments that have no power, no refrigeration, no specialized chemicals, no specialized instrumentation—and can give a quick triage notice of what disease a patient may have."
Of all the crying needs seen in such abundance in West Africa during the Ebola epidemic, diagnostic testing is high on the list. Health workers need to know who is harboring infection and who is not—quickly—without relying exclusively on sophisticated equipment whose results require off-site interpretation or troubleshooting. Proper treatment and containment of infectious pathogens hang in the balance.
"Is the person handling the test going to have to have a PhD in microbiology, or will it be somebody who just finished cleaning up after a patient and has never seen a rapid test before? Will they be wearing thick gloves to protect themselves?" asked José Gómez-Márquez, director of MIT's Little Devices Laboratory. "Making sure these things survive in an environment as hellish as what we see in West Africa can be a big challenge."
For the past five years, long before Ebola began its sweep through Guinea, Liberia and Sierra Leone, Gómez-Márquez and Gehrke have been working with other scientists and engineers in the Harvard-MIT Program in Health Sciences and Technology to bring diagnostic tools to low- and middle-income countries.
Ebola virus infection may be the most terrifying outbreak right now, but other viruses perennially spread misery among people living in countries where health care systems are less than robust. Their common symptom is fever, so distinguishing among dengue fever, Marburg fever, yellow fever and chikungunya virus infections and their subtypes is important.
The researchers hope their answer is on paper, more specifically, 3 millimeter by 15 millimeter (1/8 inch by 9/16 inch) strips of paper that separate gold nanoparticle sensors carrying antibodies and single strands of DNA or RNA called aptamers. These sensors bind to certain microbial proteins in blood or serum that then flow through paper fluidic pathways to create patterns of lines that identify the pathogen.
Gehrke calls it a simple design based on the well-established technology known as lateral flow chromatography, or paper fluidics. The goal of this project is to show that a complex mixture of proteins or sera applied to the device can deliver a clear signal about which virus or pathogen is present in such a way that is not confused by cross-over from other viruses or serotypes.
While their work had advanced the furthest on a multiplexed dengue fever test, the team accelerated its pace on an Ebola test when the crisis emerged in West Africa. Last fall they sent their Ebola test to the Texas Biomedical Research Institute in San Antonio where former HMS colleagues Jean Patterson and Anthony Griffiths are involved in verifying its accuracy in animals experimentally infected with live virus in the institute's Biosafety Level 4 Laboratory. 
What they learn from dengue testing could help shape the Ebola test.
In dengue infection, discerning which serotypes are in a sample is important because immunity from one does not protect against infection with another. Changes in dengue virus samples can predict epidemics in regions where the cyclical, mosquito-borne disease is a threat. 
Laboratory testing in Cambridge has shown that the team's test can pick up the four dengue serotypes. Field testing will begin in the spring in Bucaramanga, Colombia, to make sure that differences in factors such as diet, for example, between populations in Cambridge and Colombia don't interfere with the results. A sterile lab is different from a real-life clinic, where patients' leftover blood samples will be used to test the test.
Colleagues in Colombia will also be observing how people use the paper-test device and how a mobile phone app can be enlisted to record and report their findings through simple MMS or SMS messages. The mobile phone removes the subjectivity from analyzing the test results, and the team is focused on developing a culturally and clinically appropriate phone interface to use with the device.
"The challenge with detecting viral proteins or viral antibodies is that their blood levels change during infection," Gehrke explained. "The added value is that the changing levels provide information about the stage of the infection, which might be relevant to how the patient is treated."
While the scientists cannot predict when either the Ebola or the dengue test would be ready for use in the real world, Gehrke and Gómez-Márquez said they will be making changes in an iterative way based on the Colombia testers' results, speeding the process and broadening the definition of codesigners to include testers and their ideas.
To expand crowdsourcing even further, Gómez-Márquez wants to enlist patients as "citizen sensors." Ultimately the scientists hope to combine data from these tests, which can be used not just in the clinic but also in the home, to create a real-time map of disease spread in parts of the world where mobile phones may be easier to find than health care. Public health researchers now rely on information that can be weeks old, but immediate, verifiable confirmation of infection could better guide medical response.
"We don't think about this specifically as an Ebola test," Gehrke said. "Rather, we are developing a platform that could be used for a number of different kinds of tests. Fortunately this Ebola outbreak is waning, but what's coming next?"
News
When Ebola meets modern medicine, most patients survive.
But the Ebola epidemic in West Africa is raging far from the hospitals in Germany and the United States, where the few people infected with the virus have received prompt diagnosis and aggressive care.
Instead, patients in Liberia, Sierra Leone and Guinea are dying for lack of "staff, stuff, space and systems," Paul Farmer told the Harvard Medical School community members who gathered to hear him talk about Ebola and global health equity.
Farmer is the Kolokotrones University Professor of Global Health and Social Medicine at Harvard and head of the HMS Department of Global Health and Social Medicine. He is also the co-founder and chief strategist of Partners In Health, whose mission is to bring the benefits of biomedical science to those most in need.
"Modern medicine and Ebola have never collided before," he said. "What we are doing now is making them collide."
Modern medicine means IV solutions and the nurses to deliver them, plus clinics to care for patients and systems to control spread of the infectious disease while winning the trust of the people they serve.
Farmer cast his glance around the Joseph B. Martin Center auditorium, appealing for volunteers to join the cause.
"The unswerving support of the leadership at the medical school and its affiliated hospitals has been and will be critical to turning the Ebola epidemic around," he said.
On his trips to West Africa, he hears time and time again that the virus was spread by one person caring for another at home.
"Doctors and nurses are at high risk, but so is anyone providing care: children, relatives, neighbors, Good Samaritans," he said. "The transmission chain of Ebola is caring."
Hydration and electrolyte replacement are the minimum interventions required to help patients recover. During infection, Ebola patients, much like cholera patients, can lose up to 10 liters a day of fluids. There are not enough health care workers to make up the difference.
"In Liberia, a country of 4 million people, there were fewer than 50 physicians in the country working in health care delivery in the public sector before Ebola. You can imagine what it is now," Farmer said. "I see 50 physicians on every floor of the Brigham on any given morning."
Volunteers should be taken care of, too, he said, rather than met with threats of quarantine and stigma when they return.
Ebola's impact on Liberia's primary care system has been devastating and complete, he said. "If it was bad before, it's nothing short of apocalyptic now."
To help "our neighbors," we need to think about building health systems. But before then, people need to trust the Ebola treatment units where they now fear they will die.
"We need to drop the mortality rate by providing quality health care," he said.
Farmer buttressed his arguments by citing examples of work done by Partners In Health in Haiti and Rwanda. 
In his introduction, Jeffrey S. Flier, HMS dean, said, "Instead of choosing between providing care and building local capacity, Paul finds a way to do both."
In closing, Farmer reminded his audience of the medical response to people injured in the 2013 Boston Marathon bombings.
Because of staff, stuff, space and systems, he said, no one who made it alive to a Boston hospital died.
"Can we do it in West Africa?" he asked. "Of course we can."
News
Understanding Enterovirus-D68
Over this summer and fall, enterovirus-D68 spread across the United States. This virus belongs to a virus family that is subclassified into familiar categories, including polio viruses, coxsackie A and B viruses, echoviruses and other enteroviruses.
These viruses cause a variety of illnesses, including gastrointestinal illness, rash and neurologic illnesses, such as aseptic meningitis. The respiratory tract is mildly affected.
EV-D68, however, was recognized as causing moderate to severe respiratory illness in children in the Midwest in August 2014. These affected children usually had a preexisting respiratory condition such as asthma.
Indeed, children with asthma seem to be particularly vulnerable with these children presenting symptoms such as cough, shortness of breath and difficulty breathing. Fever, which occurs in only about 30 percent of affected children, is not a major component of this illness. Thomas Bernard Kinane is an HMS associate professor of pediatrics at Massachusetts General Hospital and an international expert in pediatric respiratory conditions.  Here he talks with Harvard Medicine News about EV-D68.
HMS: How concerned do people need to be about enterovirus? 
KINANE: Most EV-D68 infections cause very mild symptoms, like a cough, runny nose or muscle aches. In patients with respiratory disease it can cause more serious symptoms, such as difficulty breathing or wheezing. These patients can be severely affected but almost all recover. 
HMS: Who in particular might be more vulnerable or at most risk?
KINANE: Children with asthma seem to be particularly vulnerable, but asthma is not the only respiratory condition that is exacerbated by this virus. Patients with neuromuscular disease and interstitial lung disease seem to be similarly affected.
HMS: How does it differ from other more common viruses such as cold and flu?
KINANE: Enteroviruses are a different viral family from the cold (rhino) virus and the flu (influenza) virus. Enteroviruses do not usually affect the respiratory system as cold and flu viruses do. Indeed, this enterovirus is different from other enteroviruses as it seems to predominantly affect the respiratory systems.
HMS: In what sorts of ways is the biomedical research community making progress against these sorts of pathogens?
KINANE: This virus is relatively new and has only caused minor outbreaks of viral illness over the last 40 years. The medical community has focused on supportive care, which has allowed almost everyone to recover.
However, there is intense focus on another illness. Over the last two years, there was another unusual illness affecting  a very small number of children. This illness causes acute muscle weakness, similar to polio. Two of these cases tested positive for EV-D68. It is difficult to know if this new condition is related to EV-D68 but is subject to intense research.
HMS: Are there more of these kinds of dangerous viruses out there in the community then there have been in the past, or are we just more aware? 
KINANE: From time to time a new virus emerges; most of the viruses are variations of well-known viruses. The CDC has an excellent surveillance system. There is no reason to be concerned.   
News
On September 30, the first case of Ebola virus disease diagnosed outside of Africa during the current outbreak was reported in Dallas, Texas.  With more than 3,000 already dead and estimates that as many as 1.4 million may become infected by January, the outbreak, centered in the West African nations of Liberia and Sierra Leone, has the potential to be a massive public health crisis with lasting implications across the global community.
As members of the Harvard community respond to the epidemic, Michael VanRooyen, HMS professor of medicine at Brigham and Women's Hospital, professor in the department of global health and population in the Harvard School of Public Health and director of the Harvard Humanitarian Initiative, highlights what we need to know now about the disease.
HMN: With news of this recent case in Texas, what do Americans need to know?
MVR: The U.S. has excellent resources to detect and manage an outbreak and to prevent epidemic spread of Ebola.  U.S. hospitals are generally well prepared (or will be).  I think there is still work to be done for routine questioning and screening of travelers from West Africa by airlines and travel security to identify high-risk travelers.  This is the same in U.S. hospitals caring for recent travelers from Ebola-endemic areas. 
HMN: What are the breakdowns in global public health that got us to this point?
MVR: Ebola is a disease of poverty.  Liberia and Sierra Leone have very little true public health capacity and limited public health literacy, which makes epidemic detection, investigation and management very challenging.  It is important to note, however, that early in the epidemic, organizations that were working on containing the epidemic, including Doctors Without Borders and Samaritan's Purse, were calling for help and indicating that this was an extraordinary event with explosive potential.  One breakdown in the system was the lack of ability to listen to such advice and to mobilize international resources earlier.
It was an important moment when the President declared Ebola as a national security issue and mobilized resources. There is still little understanding, however, of the economic and security threats to West Africa. The effects of Ebola will be measured not only in those infected with the virus but in the economic slowdown and collapse of the health system.
HMN: Many entities, such as the World Health Organization, are urging the global community to step up efforts, and organizations like Partners In Health are acting. But what still needs to be done that isn't being done? What can academic institutions like ours do that isn't being done yet?
MVR: Many organizations are scaling up efforts, and there are new Ebola Treatment Centers planned; most are not familiar with the management of this type of emergency, so the time to operational readiness is slow.  While treatment centers are important, it is also important to note that this war will be won not in the hospital but in educating communities, increasing public awareness and advancing new models like home-based care.  This is not as high profile, but public health will be the answer to stopping the epidemic.
HMN: Are there any plans yet to send people from the Harvard Humanitarian Initiative to Africa?
MVR: We are working with several NGOs and the U.N., WHO, etc., to identify personnel needs.  HHI-affiliated physicians and technical experts are being deployed on behalf of their home hospitals and will work within existing NGOs.  HHI is also coordinating data collection and sharing for Doctors Without Borders and others running Ebola treatment centers and assisting African leaders to advocate for logical policy and increased resources.
HMN: What lessons must the global community draw from this outbreak?
MVR: Listen to the field.  As with many major humanitarian emergencies, this epidemic could have been controlled far earlier and with far fewer resources if we would have 1) understood the need to prepare for these crises, and 2) listened to field organizations who see the crisis expanding.  Now we have to play catch up.
News
A new point-of-care test to measure CD4 T cells, the prime indicator of HIV disease progression, can expedite the process leading from HIV diagnosis to antiretroviral therapy (ART) and improve clinical outcomes. Now a study by Massachusetts General Hospital investigators, working in collaboration with colleagues in Mozambique and South Africa, indicates that routine use of point-of-care CD4 testing at the time of HIV diagnosis could be cost effective in countries where health care and other resources are severely limited. 
Their analysis is published in the journal PLOS Medicine.
"In severely resource-limited settings, too many people learn that they have HIV but then never initiate care," explained Emily Hyle, HMS instructor in medicine at Mass General and lead author of the paper. "Point-of-care CD4 tests can help more people reach care. But it is critical to evaluate the implementation of any technology more expensive than current care to be sure the investment is a wise one. Our mathematical model, based on the situation in Mozambique, found that point-of-care CD4 testing at the time of HIV diagnosis was very cost effective, as long as patients then have access to ART."
In most regions of sub-Saharan Africa, when people are diagnosed with HIV the standard procedure is to send blood samples to an external laboratory for CD4 testing. Patients must then return to the clinic to learn their test results, which determine whether they meet local standards to receive ART. Additional visits are often required to educate patients on the procedures necessary for successful treatment. 
Patients may have limited ability to travel back and forth to clinics that are far from their home communities and require taking a day off from work, so many of them fail to return after initial diagnosis and never receive the care they need. A point-of-care test can reveal an individual's CD4 result the same day as the original diagnosis, allowing expedited initiation of ART for those who meet local standards.
Conducted in collaboration with the Clinton Health Access Initiative, the Mass General-led study used an established mathematical model of the natural history of HIV infection—including outcomes related to diagnosis and treatment initiation—to simulate adoption of point-of-care CD4 testing at an HIV testing and counseling clinic in Mozambique. Previous studies in that country, some conducted by co-authors of the current report, indicated that the availability of point-of-care CD testing improved patients' linkage to continued care but did not evaluate the costs associated with the test itself and with the initiation of ART. 
The current analysis revealed that the information provided by point-of-care CD4 testing would allow more patients to receive treatment sooner than if laboratory testing were used, resulting in almost one full year of additional life expectancy. With a cost-per-year-of-life-saved of $500—less than Mozambique's per-capita GDP of $570—point-of-care testing meets standards to be considered "very cost effective." 
The authors noted that because their model used the least favorable estimates for the accuracy and costs of the point-of-care test, the actual cost effectiveness could be even greater. They also examined scenarios reflecting situations in other sub-Saharan countries, some with less stringent standards for ART eligibility and others with reduced access to care. The model indicated that point-of-care testing would have the greatest clinical impact and be most cost effective in areas with fewer opportunities for patients to reach care if care had not been started at the time of their initial diagnosis. 
"Many types of point-of-care testing are of value in resource-limited settings, especially those with limited capacity for convenient or frequent clinic visits. The rapid turnaround provided by point-of-care CD4 testing can substantially improve clinical outcomes and be cost effective," said Rochelle Walensky, HMS professor of medicine at Mass General and senior author of the report. "Further studies are needed to investigate point-of-care CD4 testing for monitoring of patients who have started on ART in order to determine whether treatment is effective or should be changed to other, more expensive options." 
Funding for this study includes National Institute of Allergy and Infectious Disease grants T32 AI 007433, R01 AI058736, R01 MH090326 and R01 AI0932690, as well as grants from the U.K. Department for International Development and the Clinton Health Access Initiative.
Adapted from a Mass General news release.
News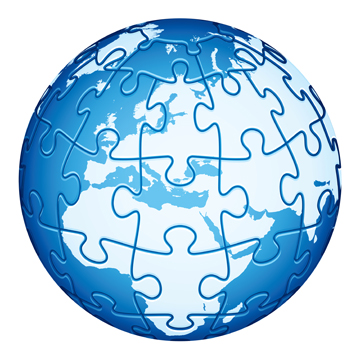 Every year, more than one million people around the world die from tuberculosis, a disease that has been treatable and preventable for decades.
 "Although new tools are needed, we could achieve zero deaths from TB with treatments and technologies that we've had since the 1980s, but to reach that goal we need to fundamentally change the way we look at the disease," said Salmaan Keshavjee, director of the Harvard Medical School Program in Infectious Disease and Social Change and associate professor of medicine and of global health and social medicine at HMS.
"We need a road map to ensure that the medicines and methods that have already been proven to save lives make it the last mile down the road to the communities where they are needed most," he said.
To that end, on Sept. 12 Paul Farmer, Kolokotrones University Professor at Harvard and chair of the HMS Department of Global Health and Social Medicine, and Paul Stoffels, chief scientific officer and worldwide chairman of Janssen Pharmaceuticals of Johnson & Johnson, hosted a symposium on "Rethinking the Global Response to Tuberculosis" that brought together innovative researchers and care givers to address the challenges of treating and preventing TB in new ways.
The symposium also launched a new program funded by a pledge from Janssen Pharmaceuticals to HMS that will help plot a course for improved access to TB diagnosis and treatment in some of the world's most vulnerable communities.
While the disease has virtually vanished in the United States and Western Europe, TB is hiding in plain sight in India, China, the Russian Federation and South Africa, where nearly 60 percent of the world's multi-drug resistant-TB cases are found. Eastern European and Central Asian countries are hot spots for the disease, accounting for nearly one-third of new infections and two-thirds of previously treated TB infections. TB is the biggest killer of people co-infected with HIV in sub-Saharan Africa and elsewhere.
"Harvard Medical School is proud to forge a new partnership with Janssen to begin to address many of the gaps in the current approach to combatting TB—developing a new roadmap for TB treatment and prevention, working in alliance with researchers and advocacy groups here and around the world to shift outcomes, hopefully in a dramatic fashion," HMS Dean Jeffrey S. Flier said in his welcoming remarks.
Stoffels spoke about the importance of transforming the global response to tuberculosis through collaboration, stressing the importance of speeding the transition from the discovery of new science to the delivery of solutions for patients. "That requires massive partnerships," Stoffels said.
Janssen Pharmaceuticals, a company of Johnson & Johnson, developed bedaquiline, the first new medicine for TB in forty years.
Instead of funding pharmacological research or a pilot program for a new clinical model, the Janssen project will support a broad effort to promote and empower innovation and integration of effective existing TB treatments in local health systems, changes in global TB policy and the development of new community health systems needed to fight TB, with a particular focus on drug-resistant TB and TB in children.
"Stopping the spread of TB—whether in a single community or around the globe—requires strong partnerships and bold action," said Farmer. "Many in the global health community have begun to mobilize around the goal of zero tuberculosis deaths; achieving such a vision will require a major acceleration of efforts to link service delivery, research and the training of health workers. This project is a critical next step on that path."
Other symposium speakers outlined the importance of using a multi-disciplinary approach—understanding the disease in historical and cultural context and looking for solutions using the methodologies of microbiology, epidemiology, genetics and engineering, and about various potential methods to improve treatment and save lives.
Finding missing children
In the 1970s, global health policies were put in place that prioritized treating the most infectious cases of TB with the hope that strategic application of limited resources would stop TB in its tracks. This left many cases of TB untreated, or treated ineffectively, which helped fuel the rising pandemic of drug-resistant TB.
In addition, since TB in children rarely takes the most infectious forms of the disease, pediatric TB became an unseen epidemic.
"We have a perfect recipe for making TB in kids invisible," said Mercedes Becerra, associate professor of global health and social medicine at HMS and author of a recent study that doubled the estimate of the global burden of TB in children.
Childhood TB looks different than TB in adults—kids often have extra-pulmonary TB that affects their bones or other body parts instead of their lungs. And the most widely used test for the disease catches fewer than one in five children sick with TB.
"We found that a million kids are falling sick with TB every single year," Becerra said. "But TB can be prevented, and each one of those children represents a missed opportunity to stop the spread of the disease."
Fighting drug resistance
The selective treatment policies put in place also increased the risk of developing drug resistance in the bug. Drug-resistant forms of TB also often go undetected in resource-poor settings, because lab tests for resistance are difficult to administer with limited infrastructure.
Even when drug-resistant TB can be detected, the months-long therapy necessary to effectively treat the illness requires a careful integration between hospitals, clinics and community health workers.
To overcome these challenges, Keshavjee says, the support from Janssen Pharmaceuticals will help researchers, physicians and policy makers rethink how the disease should be approached worldwide.
"This is a great opportunity to rethink our whole global strategy for TB," said Keshavjee, who will serve as the leader of the new program.
The program will enable HMS to help set treatment targets based on sound science and accurate estimates of disease prevalence, partner with grassroots organizations in affected communities, assist low- and middle-income nations in developing their own initiatives to address this and other diseases within their borders, and monitor progress as we move toward achieving zero TB deaths, he said.
"Just as we need to translate research findings from the basic science lab bench to the hospital bedside, we also have to get better diagnostics and medicines into the communities and homes where patients live, currently beyond the reach of over-burdened health care systems," said Keshavjee.
"Getting to zero deaths from TB may be an aspirational goal, but we should also see it as a practical task," said Becerra. "We need to find the best way to get there before more people die unnecessarily."
Pages