Directory
Class Reunion Committees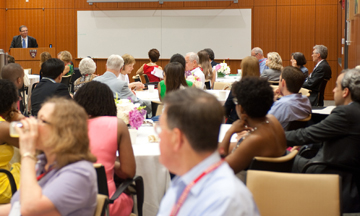 2016 Committee Members
Banks Anderson Jr., MD
Howard Baden, MD
Stanley Franklin, MD
Rosalind Frim, MD
Firmon Hardenbergh, MD
Norman Levine, MD
Anthony Monaco Sr., MD
Richard O'Hara, MD
Sanford Roth, MD
Stefan Schatzki, MD
Tenley Albright, MD
Morton Alterman, MD
Herbert Benson, MD
Norman Cohen, MD
Josef Fischer, MD
Robert Flescher, MD
Buck Frederick, MD
Ron Grimm, MD
Newton Hyslop Jr., MD
William Otto Jr., MD
Edward Rolde, MD
Robert Rose, MD
Douglas Sheft, MD
Ronald Weintraub, MD
Jay Kaufman, MD
Chair
Laurence Beck, MD
Robert Binder, DMD
Bruce Cutler, MD
Suzanne Fletcher, MD
Joel Friedman, MD
Thomas Gettelfinger, MD
Larry Gettleman, DMD
Jonathan Glass, MD
Robert Greenes, MD
Charles Hatem, MD
Edward Hughes, MD
Barbara McNeil, MD, PhD
Lyle Micheli, MD
Scott Nelson MD, MPH
Bob Owen, MD
Michael Rie, MD
John Schott, MD
William Shipley, MD
Phillip Stubblefield, MD
George Welsh, MD
William Wood, MD
Robert Beart Jr., MD
Emmanuel Cassimatis, MD
Magruder Donaldson, MD
John Hamilton, MD
Dennis Landis, MD
Stuart Orkin, MD
David Spiegel, MD
James Young, MD
Tom Aretz, MD
Gregory Bazylewicz, MD
Kenneth Bollin, MD
Harold Bursztajn, MD
Phyllis Gardner, MD
Samuel Goldhaber, MD
Laurie Green, MD
Ted Kohler, MD
Hope Kohler, MD
Johnson Lightfoote, MD
Frederick Mansfield, MD
David Nierenberg, MD
Elaine Shiang, MD
Perry Culver Jr., MD
Karen Dickson, MD
Jane-Iris Farhi, MD
Howard Herrmann, MD
Michael Johnson, MD
Margaret Liu, MD
Noel Bairey Merz, MD
Deborah Morris-Harris, MD
Ilonna Rimm, MD
Karen Rosenkrantz, MD
Robert Sackstein, MD
Robert Tepper, MD
David Torchiana, MD
Mark Hughes, MD
Plas James, MD
Kathy Jenkins, MD
Elizabeth Mort, MD
Pepper Murray, MD
Scott Phillips, MD
Mary Barton, MD
Elizabeth Biegelsen, MD
John Dalrymple, MD
​Alik Farber, MD
William Hahn, MD
Jane Liebshutz, MD
Alison May, MD
Stephanie Seminara, MD
Monika Woods, MD
Bruce Wintman, MD
Neal Baer, MD
Elbert Huang, AB '92, MD, MPH '01 
Anna Kazanchyan, MD
Rajani LaRocca, MD
Jeffrey Schnipper, MD
Antonia Stephen, MD
Nikhil Chanani, MD
Shelly-Ann Fluker, MD
Gregory Sawicki, MD
Pooja Kumar, MD 
​Sachin Jain, MD
Viviany Taqueti, MD
Nancy Wei, MD
Matthew Baker, MD
David Berg, MD
James Guseh, II, MD
Sara Hahn, DMD
Leslie Irvine, MD
Tafadzwa Muguwe, MD
Adnan Prsic, MD
 
2015 Committee Members
W. Gerald Austen, MD
Carl N. Brownsberger, MD
Roman W. DeSanctis, MD
David S. Fischer, MD
Harris Hyman, MD
David G. Nathan, AB '51, MD
Ernest H. Picard, MD
Mitchell T. Rabkin, AB '51, MD
Robert H. Resnick, MD
Bruce J. Sams Jr., MD
Eleanor Gossard Shore, AB '51, MD, MPH '70
Joseph S. Barr Jr., MD
Peter V. Barrett, MD
Melvin C. Britton Jr., MD
Roger J. Bulger, AB '55, MD
Robert J. Dobrow, MD
Lawrence M. Fishman, AB '55, MD
Stuart L. Fischman, DMD
Michael M. Frank, MD
Rex L. Jamison, MD
Robert E. Kleiger, MD
M. David Kurland, MD, SM '94
Albert B. Levin, MD
Anthony B. Nesburn, MD
Eric L. Radin, MD
Jane G. Schaller, MD
William B. Stason, MD, SM '75
Richard J. Wurtman, MD
William W. Babson Jr., MD
Bruce A. Chabner, MD
William G. Couser, AB '61, MD
Clyde S. Crumpacker II, MD
Mina Farhad, AM '58, PhD '63, MD
Horst S. Filtzer, MD
Morris A. Fisher, MD
Henry Philip Godfrey, AB  '61, MD
Martin L. Greene, AB '61, MD
Timothy E. Guiney, MD
Marc J. Gurwith, MD
Glenn E. Haughie, AB '61, MD, MPH '70
Charles Kenyon, MD
W. Michael Kuehl, AB '61, MD
Karen S. Kuehl, MD
Barry W. Levine, MD
John J. McNamara, MD
James A. Nelson, AB '61, MD
Gilbert S. Omenn, MD
Kenneth R. Ratzan, MD
Alan A. Rozycki, MD
Henry E. Schniewind Jr., AB '61, MD
Harold C. Sox Jr., MD
Jeffrey A. Stein, AB '60, MD
Samuel Strober, MD
Cary Akins, AB '66, MD
Clarence W. Applegate, MD
Michael I. Bennett, AB '66, MD
Stephen A. Colchamiro, DMD
Malcolm Cox, MD
John A. K. Davies, AB '64, MD
John B. Emans II, AB '66, MD
S. Jean H. Emans, AB '66, MD
Richard I. Fisher, MD
Joan H. Goldberg, AB '66, MD
Peter L. Gross, AB '66, MD
Frederic E. Hyman, MD
Michael B. Millis, AB '66, MD
James M. Rabb, AB '66, MD
David H. Bor, MD
Claire V. Broome, AB '70, MD
Homero R. Garza, MD, MPH '76
Paul W. Ladenson, MD
Edward M. Lukawski, AB '71, MD
Ramon F. Martin, MD
Reed E. Pyeritz, AM '71, PhD '72, MD
Jessie L. Sherrod, MD
Mark C. Shields, AB '70, MD
Laura L. Tosi, MD
Scott T. Aaronson, MD
Thomas J. Cavin, AB '76, MD
Sharon Ann Clark, MD
Lewis R. First, AB '76, MD, SM '85
Julia A. Haller, MD
Griffith R. Harsh IV, AB '75, MD
Virginia T. Latham, MD
Joseph Madsen, MD
John B. Pick, DMD
Charles Simmons, MD
Mary E. Sunday, MD, PhD '82
Elizabeth S. Kaufman, MD
Evan Loh, AB '81, MD
Elizabeth L. Petri Henske, MD
Melissa Welch, MD
Janey L. Wiggs, MD
Ginat Wintermeyer Mirowski, MD, DMD '86, MMSc '88, PD '88
Christine M. Albert, MD, MPH '97
David M. Altshuler, MD, PhD '90
Philip Blazar, AB '86, MD
Harold J. Burstein, AB '86, MD, AM '94, PhD '94
Jennifer L. Carter, MD, MPH '91
Benjamin T. Davis, MD
Carol A. Dean, MD
Thomas J. Gill IV, AB '86, MD
Anne R. Hansen, MD, MPH '95
Eileen E. Reynolds, AB '86, MD
Benjamin Scheindlin, MD
Priscilla J. Slanetz, MD, MPH '91
Erica R. Thaler, MD
Ann Celi, MD, MPH '02
Paula Goodman Fraenkel, AB '91, MD
Marissa M. Howard-McNatt, MD
Emily Oken, MD, MPH '03
Monique A. Rainford, MD
Walter M. Ralph Jr., MD, PhD '95
David H. Roberts, MD
Rodney J. Taylor, AB '91, MD
Steven J. Wang, AB '91, MD
Ritu S. Batra, AB '95, MD, MPH '00
Aradhana M. Venkatesan, MD
Sean A. Wright, MD
Blair Johnson Wylie, MD
John Voorhees Wylie Jr., MD
Robert J. Casey III, MD
Dan Kramer, MD, MPH '14
Carlos Julio Ledezma, MD
Margot L. Phillips, MD
Robert Michael Daly, Jr., MBA '07, MD
Lauren Gilstrap Milley, MD
Amara L. Mulder, AB '03, MD
2014 Committee Members
K. Frank Austen, MD
Richard C. Burnstine, MD
C. Peter Crowe Jr., MD
William L. Green, MD
Charlotte G. Neumann, MD
Thomas F. O'Brien , MD
Miles F. Shore, MD
James F. Upson, MD
James E. Barrett Jr., MD
Robert S. Blacklow, MD
Norman A. Clemens, MD
Karl Engelman, MD
Alan J. Friedman, MD
Paul Friedmann, MD
Donald B. Giddon, DMD, PhD
Arthur L. Herbst, MD
David Korn, MD
S. Bert Litwin, MD
Kilmer S. McCully, MD
Bucknam McPeek, MD *
David Rush, MD
Paul E. Sapir, MD
James J. Sidd, MD
Carolyn Aldredge, MD
David Chapin, MD
Boyd Eaton, MD
Steve Hulley, MD
Joe Hurd, MD
Jay Jackman, MD
A.W. Karchmer, MD
Bob Lawrence, MD
Bob McCarley, MD
Georges Peter, MD
Joel Rubenstein, MD
Steve Schroeder, MD
Peter Steinglass, MD
Tom Vernon, MD
Lowell Young, MD
Robert C. Bast Jr., MD
Curt R. Freed, MD
Michael A. Gimbrone Jr., MD
Donald A. Goldmann, MD
Stephen V. Hall, MD
Edward P. Hoffer, MD
Leonard B. Kaban, MD
Morton G. Kahan, MD
Jonathan E. Kolb, MD
Robert J. Mayer, MD
William E. Seaman, MD
George E. Thibault, MD
Kenneth W. Chin, MD
Mark W. Clark, MD
Howard H. Goldman, MD
Eleanor T. Hobbs, MD
Amy A. Pruitt, MD
Christopher M. Rose, MD
Gloria E. Singleton-Gaston, MD
Mary H. Briggs, MD
Anne F. St. Goar, MD
Eve J. Higginbotham, MD
Nancy E. Oriol, MD
Deborah B. Prothrow-Stith, MD
Rhonda E. Rand, MD
Dan H. Rome, MD
Andrew Satlin, MD
Richard M. Schwartzstein, MD
Judith K. Stein, MD
Bartholomew J. Tortella, MD
Cherie Warner, MD
Susan M. Witkie, MD
Erik H. Gaensler, MD
Edward M. Hundert, MD
John E. Jordan, MD
Richard T. Kenney, MD
Stephanie J. Marioneaux, MD
Richard N. Mitchell, MD
Martin R. Prince, MD
Peter L. Slavin, MD
Alan C. Yeung, MD
Daniel Bloomfield, MD
Glenn Chertow, MD
Bob Giugliano, MD
Michael Givertz, MD
Eric Isselbacher, MD
Pablo Lapuerta, MD
Ann Lindgren, MD
Charlotte Mao, MD
Domenic Zambuto, MD
Timothy J. Friel, MD
Jason R. Gee, MD
Lauren O. Glickman, MD
Alisa B. Goldberg, MD
Joshua M. Hauser, MD
Stella K. Kim, MD
Marc S. Sabatine, MD
Theresa L. Shanahan, MD
Lori B. Daniels Krummen, MD
Craig D. Norquist, MD
Matthew F. Reeves, MD
Elissa B. Rottenberg, MD
Bradley A. Sharpe, MD
Elizabeth A. Comen, MD
Julie H. Levison, MD
Wei Lin, MD
Jennifer Y. Chen, MD
Joanna Mimi Choi, MD
Ariela L. Marshall, MD
Brenda Anders Pring, MD
Sewit Teckie, MD
Tian Zhang, MD
2016 Reunion
June 2 - 3
Classes ending in 1 or 6,
Reignite

the curiosity you enjoyed as a student. Start planning to

Reconnect

with your classmates and

Rediscover

the campus during your

Reunion

in June.
2015 Reunion
Recap
If you weren't able to return to the Quad, or if you want to relive the fun, event photographers were there to capture all the special moments. Videos are also available from the Alumni Day Symposium, the Dean's State of the School, and the Annual Business Meeting of the HMAA.
Reunion
Giving
Many alumni stretch their normal giving, or give for the first time, to present a class gift that will make a substantial impact on HMS and its students.
Learn more »