Within Your First Month
Getting Up to Speed: Within Your First Month
Attend Harvard University and Harvard Medical School New Employee Orientations
As mentioned above, your orientation has two components:
Harvard University

the Harvard University orientation occurs most Mondays from 9:00 a.m. - 12:30 p.m. in Cambridge
covers your benefits and other topics common to all Harvard University Employees
if you are located in the Longwood Medical Area and already have your Harvard ID, the M2 shuttle is the most convenient way to get there. Click here for schedule.
NB: You must have your permanent Harvard ID to board the M2.  If you do not yet have your Harvard ID on the day of your orientation, M2 vouchers are available through your HR Coordinator.
Details including a map can be found here.

Harvard Medical School

the HMS orientation occurs bi-weekly from 10:30 a.m. - 12:30 p.m.
focuses on topics specific to the Longwood Medical Area and HMS
Details including a map can be found here.
Sign up for your benefits
An enrollment guide will be mailed to your home address shortly after you are hired. If you do not receive this packet within a week of your first day at work, call the Benefits Services Group at 617-496-4001. You have 30 days from your date of hire to make your benefits choices. You can enroll for your benefits using PeopleSoft, by following these instructions (Harvard ID and PIN required for access).
Determine Your Learning Goals
You and your manager should be discussing what you will need to learn in order to do your job effectively. This can include getting to know people in your department or throughout HMS, the University, and beyond, as well as familiarizing yourself with programs, policies and procedures, and software applications. Resources for training include:
Find out what systems you may need access to
In some roles you may need access to more systems than you gain just by having an eCommons ID and a Harvard PIN. Your manager should be able to help you to identify these and to help you gain access to them.
Explore Harvard's Intranets
Harvard is a famously decentralized organization. Not only is there an intranet for Harvard University as a whole, but most schools have their own school-specific intranet to serve their employees.
HARVie is Harvard's Intranet for Employees. It is extremely comprehensive and is well worth exploring. The page for new employees may be especially helpful to you. Requires your Harvard ID # and PIN.
Performance Management Reminders
ePerformance is LIVE!  The best way to prepare for meaningful Assessment conversations in the spring is to invest in clear goal-setting now.  The deadline for completing FY15 Goals is September 30th.
Departments using the ePerformance Standard From can enter goals directly into PeopleSoft.
Departments using the ePerformance Summary and Exception Forms can capture goals on the "Planning/Goal Setting Form" found here.
ePerformance training and resource information can be found here.
For departments in the process of completing FY14 PPR Assessments, the deadline for completion/submission was August 31st.  While we have several departments with a 100% completion rate, the overall HMS completion rate for FY14 is hovering around 60%.  Please finalize and submit your completed FY14 PPR Assessment documents at your earliest convenience.
If you have questions about Performance Management, please contact Linda Miklas (2.7674; linda_miklas@hms.harvard.edu) or Jennifer Galbraith Ryan (2.3501; jennifer_ryan@hms.harvard.edu).
Our
Mission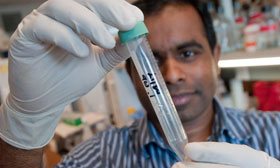 To create and nurture a diverse community
of the best people committed to leadership in alleviating human suffering caused by disease