Sharon P. Clayborne Staff Diversity Award
Harvard Medical School is committed to the advancement of a work and educational environment that adds to diversity and encourages and sets the tone for inclusion. Through inclusion, we nurture diversity of thought, diversity in education and research, and diversity in areas such as culture, race, ethnicity, gender, socio-economic status, sexual orientation, age, and disabilities. In short, we raise the bar on excellence.
The Sharon P. Clayborne Staff Diversity Award has been established to recognize Harvard Medical School and Harvard School of Dental Medicine staff who have made significant achievements in moving toward a diverse and inclusive community.
Performance Management Reminders
ePerformance is LIVE!  The best way to prepare for meaningful Assessment conversations in the spring is to invest in clear goal-setting now.  The deadline for completing FY15 Goals is September 30th.
Departments using the ePerformance Standard From can enter goals directly into PeopleSoft.
Departments using the ePerformance Summary and Exception Forms can capture goals on the "Planning/Goal Setting Form" found here.
ePerformance training and resource information can be found here.
For departments in the process of completing FY14 PPR Assessments, the deadline for completion/submission was August 31st.  While we have several departments with a 100% completion rate, the overall HMS completion rate for FY14 is hovering around 60%.  Please finalize and submit your completed FY14 PPR Assessment documents at your earliest convenience.
If you have questions about Performance Management, please contact Linda Miklas (2.7674; linda_miklas@hms.harvard.edu) or Jennifer Galbraith Ryan (2.3501; jennifer_ryan@hms.harvard.edu).
Our
Mission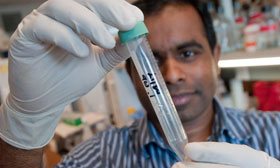 To create and nurture a diverse community
of the best people committed to leadership in alleviating human suffering caused by disease