Global & Community Health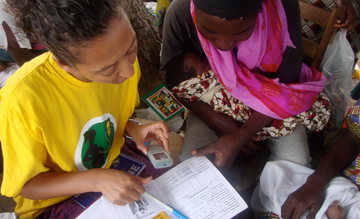 Community Health in Boston or elsewhere in the United States
 A plethora of local community health options exist at HMS:
Community service opportunities (existing longitudinal projects in HIV Counseling and Testing, Asthma Swim and Education, working with refugee and immigrant families in Chelsea, MA, health education in the public schools and more);

Starting new community service projects in partnership with area agencies; and

Identifying and working on a scholarly project in the areas of community health and/or primary care.
Students can get involved in community health projects through the Center for Primary Care (link: http://primarycare.hms.harvard.edu), through Student Council groups that focus on community health and service and through the Scholars in Medicine Office.
Global Health
Students interested in global health may be looking for one or more experiences or for a global health "concentration" while at HMS.
Opportunities: Enrolled students should check the SMO Database of Opportunities on the SMO homepage in MyCourses for possible international opportunities and past student projects. The HMS Department of Global Health and Social Medicine has opportunities for students. The Harvard Worldwide site may provide information on current research projects by Harvard faculty. Go to: http://www.worldwide.harvard.edu/iws/. Several area Harvard affiliated hospitals have global health programs with opportunities for medical students. See:
MGH http://www.massgeneral.org/globalhealth/education/mgh/
Brigham and Women's Hospital Division of Global Health Equity http://www.brighamandwomens.org/Departments_and_Services/medicine/services/socialmedicine/
Children's Hospital Boston Center for Global Health http://www.childrenshospital.org/international/Site1396/mainpageS1396P55.html
Funding: Most students interested in funding for their international experiences contact the Scholars in Medicine Office. SMO funding is available for global health projects abroad and clinical electives at selected exchange locations.
Students may seek external funding for their global health project and also apply for funding from SMO if additional funds are needed. 
Mentoring: Faculty members throughout Harvard may serve as mentors or be a source for locating international projects. The Faculty Committee on Scholarship in Medicine, and its Advisory Committee on Global and Community Health, advise students seeking and preparing for global health experiences. These committees also review student scholarly projects and student funding applications as well as award funding. The Harvard Catalyst website http://catalyst.harvard.edu/home.html now allows you to search for potential mentors by keyword. See Harvard Catalyst Profiles. The HMS Department of Global Health and Social Medicine may also be a good resource for mentors.