WWII veteran leaves lasting legacy with unrestricted support
WWII veteran leaves lasting legacy with unrestricted support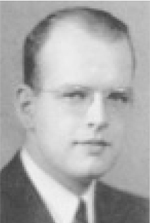 When Fox returned from the war, he was ready to embrace the opportunities he put on hold and begin his medical career. After completing post-graduate work at the University of Michigan, he opened an ophthalmology practice in Birmingham, Mich., which he ran with pride for 30 years before retiring.
Today, Fox's legacy of service endures through a $100,000 bequest from his estate for unrestricted use by HMS. Flexible gifts like his allow Dean Jeffrey S. Flier, MD, to direct funds where they are needed most, ultimately bridging the gap between revenue and the costs of operating the School.
Throughout his life, Fox kept the Medical School in his heart, attending reunions and submitting class notes in the years that he was unable to return to the East Coast. In one of his final Reunion Reports, Fox wrote: "All in all, I have had a good life with much satisfaction and feel that I have been very blessed."
I Am
Harvard Medicine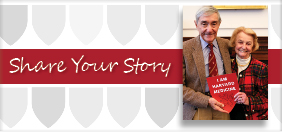 Whatever you are doing and wherever you are working around the globe, YOU are Harvard Medicine.

The Benefactor
Partners in Discovery
Download and read archived issues of our bi-annual publication to honor and acknowledge our most generous friends and supporters.