Alumnus propels the power of critical thinking
Alumnus propels the power of critical thinking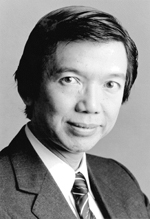 Now a clinician in San Francisco, Calif., he thinks back fondly on the strong basic science curriculum at Harvard.
"Even though I chose to pursue a career in patient care, the research background that I developed while pursuing my medical degree provided me with invaluable critical thinking skills," he says. Young believes Harvard excels at giving students a well-rounded education, explaining that medical professionals spend their careers working in a specialty, but their underlying critical thinking abilities apply across the board.
To support the next generation of medical students as they develop their own analytic abilities and to express his gratitude for the education he received at HMS, Young established a charitable gift annuity (CGA). This gift vehicle allows him to support his alma mater while also generating fixed income for life and a charitable tax deduction.
"Anyone can give money to charity, but a CGA allows you to give more, thanks to the reciprocal benefits," says Young, adding that as the cost of medical education continues to rise, he hopes to have a positive impact on students and their debt.
I Am
Harvard Medicine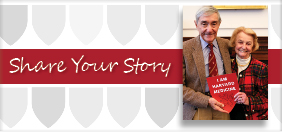 Whatever you are doing and wherever you are working around the globe, YOU are Harvard Medicine.

The Benefactor
Partners in Discovery
Download and read archived issues of our bi-annual publication to honor and acknowledge our most generous friends and supporters.